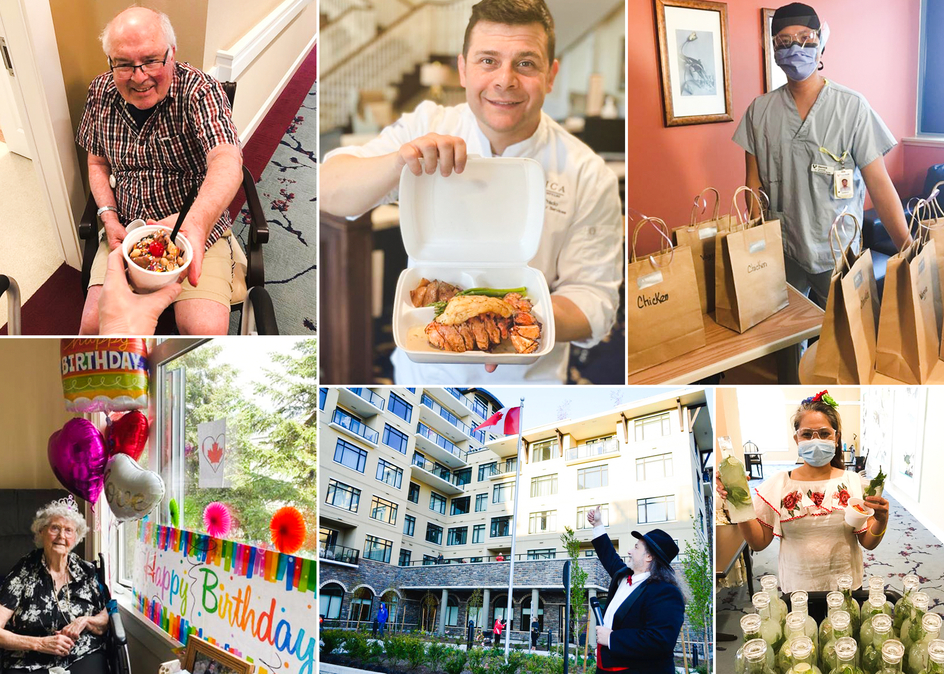 For years, we've been sharing snapshots of life at Amica on social media platforms such as Facebook, Instagram, LinkedIn and YouTube for anyone who wants to learn more about retirement living for modern seniors in Canada's best neighbourhoods. Scroll through the Amica Senior Lifestyles feed on any of these popular social media apps to see selected stories, photos and videos about our residents, team members, amenities and activities.
Our newest social media pages for each individual residence allow you to see photos and videos of what's available at your nearest Amica — including social and culinary events, activities, entertainment and amenities. Plus, you don't need a social media account to gain access.
Start with Amica's national social media feeds
Our national social media feeds give thousands of followers a national overview of what's happening in our residences across the country. Every week, we post a selection of inspiring images and stories celebrating daily life for discerning seniors living at Amica residence locations in British Columbia and Ontario (with more on the way). Here's where you can follow Amica on Facebook, Instagram, LinkedIn and YouTube.
Find local Amica residences on social media
What if you want to see what's happening at the Amica senior living residence near you, where a loved one lives or where you're considering moving? Simply link to our new residence social pages. Click a residence below to instantly see every photo, video or post made by about that residence by Amica team members, residents or guests using the residence's unique hashtag. If you'd like to post about your experience at a particular residence, simply add the residence's hashtag to your post and it will be added to the social media page for that Amica location.
For example, Amica White Rock's social page displays every social media post created with the hashtag #amicawhiterock. There's a unique hashtag for every Amica residence, which makes it easy for seniors, families and prospective team members to learn more about the unique experiences at any of our residences.