Amica helped make a concert at one of Toronto's most iconic music venues inclusive for their residents with dementia. Amica residents who attended the concert were provided with accommodations such as large-font printed lyrics, ear plugs and fidget tools. The December show of seasonal tunes at Roy Thomson Hall — by fiddle virtuosos Natalie MacMaster, Donnell Leahy and their family — kicked off Amica's special partnership with one of Canada's premier concert halls. These performances are just one way Amica is committed to enriching the lives of all seniors, including people living with a form of dementia such as Alzheimer's.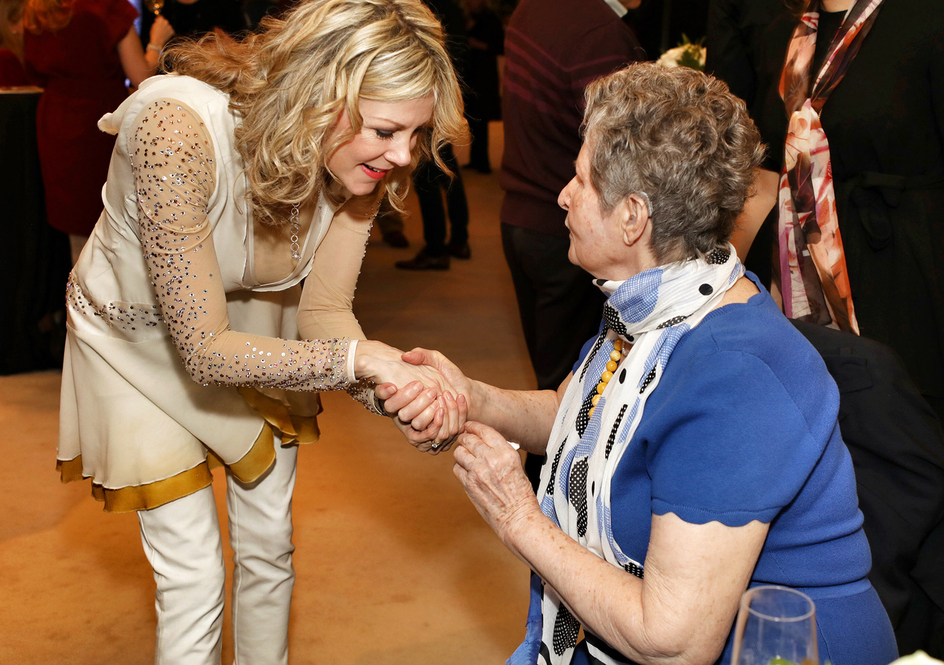 "Music seems to be a fantastic gateway for many people with dementia in terms of bringing peace, pleasure and joy," says Dr. Heather Palmer, Amica's National Director of Cognitive Well-Being, who suggested allowing spectators to sing along, take breaks, or walk up and down the aisles. Palmer says even people with dementia who are normally not responsive might start clapping, verbalizing and singing to the music, or you may see a sense of peace and happiness come over them.
The concert was such a success that more performances are planned for 2019. Many Amica residents were thrilled to attend the show, along with a reception beforehand. "When Natalie and Donnell approached our table to have photos taken with us, Abe and Marie were over the moon!" says Kate Hennessy, Amica Bronte Harbour.
Another resident was moved to return to a venue that brought back fond memories. "I'm so happy to be back at Roy Thomson Hall. My husband and I had a membership and attended many events," said the resident. "He passed, and I haven't been back in years."
While the concerts are open to everyone, Palmer believes they can be especially powerful for family members to attend with their loved ones. She says that often, families may mistakenly assume that Grandma or Grandpa isn't really "there" anymore since they can't speak or engage in the way they used to. "It's our responsibility to figure out how we can reach them and how we can best support them so they can continue to live a good quality of life."
---
You'll be surrounded by great amenities, flexible dining, activities and personalized support at Amica residences. Schedule your personal visit today.