Want to make changes in your own life? Get inspired by meeting five seniors living at Amica who accomplished great things by overcoming obstacles to work toward a variety of goals.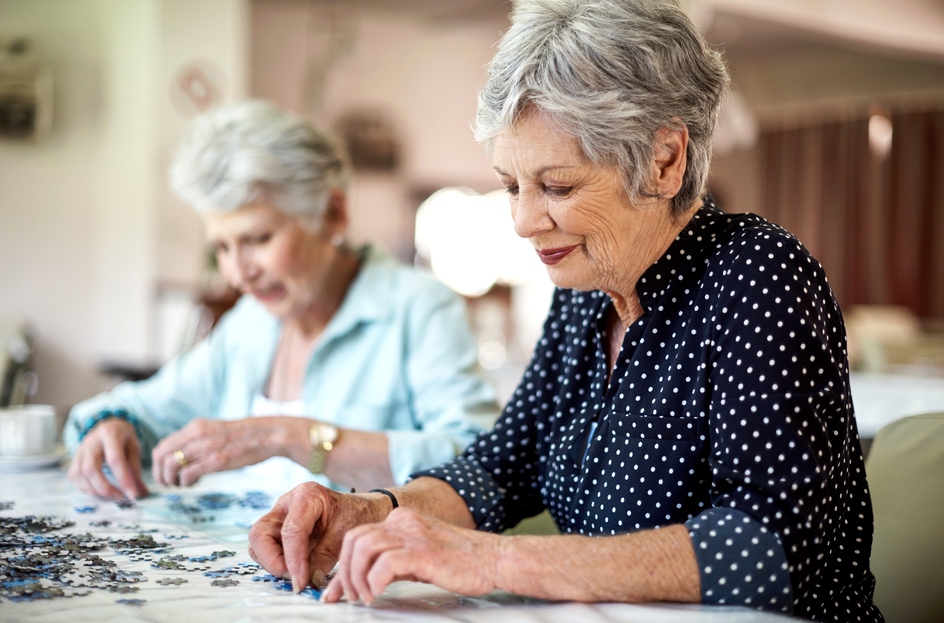 I went back to school as a single mom
"In 1984, I was the single parent of a 7-year-old daughter," says Anne, 78. "I had been a stay-at-home mom my whole life. Then my marriage broke up and I wanted my daughter to have the benefits of a two-parent family so my goal was to get back into the workforce and secure a good job. "The last time I was employed, an electric typewriter was state-of-the-art. My goal as a 44-year-old mother was to become computer literate. I enrolled in a college business course, had a neighbour babysit my daughter and I took a night job at McDonald's. It was a struggle but I was motivated and stubborn: I achieved my goal and ended up teaching a computer course at Carleton University.
"My daughter developed into an intelligent young woman. She was chosen as valedictorian of her university class, worked as an assistant to a deputy minister, co-authored academic papers on young offenders and has a successful job in the airline industry. She has two beautiful young daughters and is an amazingly kind and well-rounded person who flourished despite her parents' broken marriage."
I lived a healthy and happy life
"I'm 97 years old and I wanted to stay healthy and positive my whole life," says Pauline. "I did this by setting realistic goals, planning ahead and never giving up on something I'd promised I'd do. I kept my health by eating healthy most of the time, exercising and taking walks. I kept my mind healthy by reading, doing puzzles and taking a few deep breaths. I stayed positive by making a habit of being kind and courteous to others, doing my best and making time to do things that made me happy."
I helped start a travel company
"I was an only child, and my mum died when I was 17," says Dorothy, 96. "I had gotten a scholarship for school but I declined it because I just couldn't leave my poor dad. So I took a course in business instead. After my dad died, I started to make my own decisions. I had to. I didn't want to stand still. If an opportunity arose, I grabbed it.
"I moved to Saskatoon to work, then Ontario. I had to travel quite a bit to work and see my family, and I'd fend for myself along the way. Sometimes people asked how I had money to travel. "I use my beer-and-cigarette money to travel," I'd tell them. "If you spend it one way, you can't spend it another way." Since I was on my own, I had to prioritize.
"Later, my husband and I bought a hardware store. Within it, we opened the first coin laundry. When we sold that, we decided to buy two school buses. Eventually, we had 100 buses. One of them was a highway coach, which is how we started Walker Travel! I got so much satisfaction out of seeing people have a good time and knowing I had helped create that experience for them. I treated everyone the same whether they were a student or a surgeon. I loved working with people.
"During all of this, I also raised four children. They all went to university and became successful in business themselves."
I returned to school and work after raising four children
"My initial goal was to be a good mother and make a good home," says Marjorie, 80. "My husband was in the air force so we moved every two to four years. It was challenging to move four kids, start new schools, get involved in organizations but I forced myself to be outgoing and meet people every time we moved. I waited until the children were older before I went back to work as an insurance broker. When we moved to Trenton, I needed a license to practice so I went back to college, as a mother of four, to get my license. It wasn't easy but I wanted to help provide for my family. I worked until 1997, then purchased a property in Florida where I spent my winters. Now I'm happy to be here, relaxing and staying physically active and healthy."
I wanted to live at Amica
"My husband was diagnosed with Alzheimer's in 1996 and moved to a nursing home in 2001," says Fay, 83. "After he died in 2003, I was living alone in a condo. A friend who lived at Amica invited me to see her place around 2010. It was beautiful. I didn't know there could be such a beautiful place! My condo was too big for me and I'd lived alone for years cooking for myself. Now I knew there was another way of living in luxury and comfort. I set a goal: someday I'd like to live at Amica. I know other people whose kids make the decision for them. This was my goal.
"I started by dong my homework. I looked at other places but none of them touched Amica. I invited my sons and daughters-in-law to tour it. They thought it was beautiful but a little pricey so we sat down to see how my expenses lined up with the fees, and if I could manage everything. My son is a financial adviser so we went over the numbers in detail. This was not a quick decision, but we decided that if this is what I wanted, financially I could make it work. I put down a deposit on a unit and sold my condo. In 2013, I moved in and I'm very, very happy. I leave my suite many times a day to visit with other people. I'm involved in the community. I go to exercise classes and I'm on the residents' council. When I go for knee surgery soon, I know I'll come back here and I won't have to worry because I won't be alone."
You'll be surrounded by great amenities, flexible dining, activities and personalized support at Amica residences. Book your personal visit today.