Like many companies, Amica is open about sharing our guiding values. They include serving every senior with passion and joy; treating everyone with dignity and respect; living up to our promises; turning ideas into action; and pursuing excellence. We are proud that we attract team members who share these values, put them into practice every day and make every Amica residence a place where seniors and their families trust us to support them in every way. Check out a few of the many outstanding Amica team members who demonstrate these values to help our residents flourish.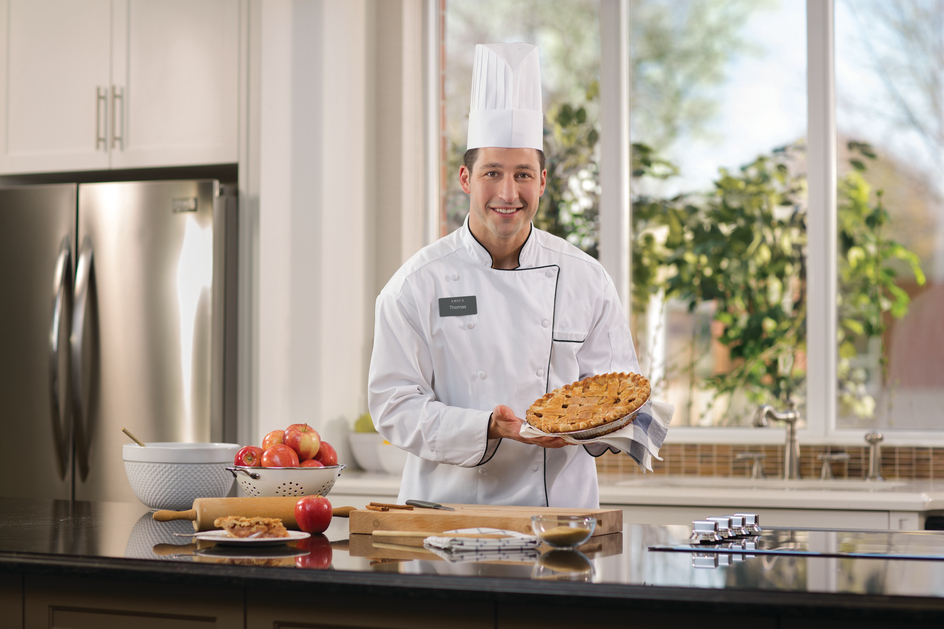 Kevin Harrod
Life Enrichment Assistant
Amica Little Lake

During a busy December day at Amica Little Lake, a resident named Don was scheduled to go to the local hospital for a CT scan. He was planning to head to the hospital by himself when Kevin Harrod offered to clear his schedule and accompany the senior to keep him company. It turned out to be a stressful day: Don had to wait for more than four hours at the hospital. When the test was complete, Life Enrichment Coordinator Rebecca Sim picked up the two men and brought them back to Little Lake. "Kevin has an awesome ability to keep everything light and fun, even in the hardest times," says Sim. "Don was grateful that Kevin had come along and comforted him during a worrisome time." Thanks, Kevin, for going out of your way to make a difference in a resident's day!
Diana Smith, Sita Eitany, Misty Lewis, Jynessa McFadden, Megan Menard and Yoleima Gow
Resident Care Partners
Amica Riverside

These action heroes from the wellness team took the initiative to help improve a resident's life at Amica Riverside. They noticed one senior who was spending a lot of time in her suite. They know that every resident is unique—some enjoy more socializing than others—but this woman appeared to be lonely. They made a point of each spending a few moments a day with her, visiting her and taking her outside for short walks. The senior now looks forward to one-on-one socializing and fresh air. "We have a great team. We wouldn't be here without our resident care partners," says nurse Ivona Marinkoski. We're sending thanks to Diana, Sita, Misty, Jynessa, Megan and Yoleima for going the extra mile to helping improve this resident's wellbeing.

You'll be surrounded by great amenities, flexible dining, activities and personalized support at Amica residences. Book your personal visit today.