You might say that Phil was peer pressured into golf. Back when he was in his mid-20s, he was the only skier among his engineering colleagues at work; he could either ski alone or take up golf and enjoy a social life with them. He chose golf, and still plays every other day in the summer. "It was a defensive maneuver," says the 92-year-old resident at Amica Unionville, a retirement residence located five minutes away from a golf course in Unionville, Ontario. The more Phil golfed, the better he got — and the lower his handicap dropped. That was all the motivation he needed to keep playing for.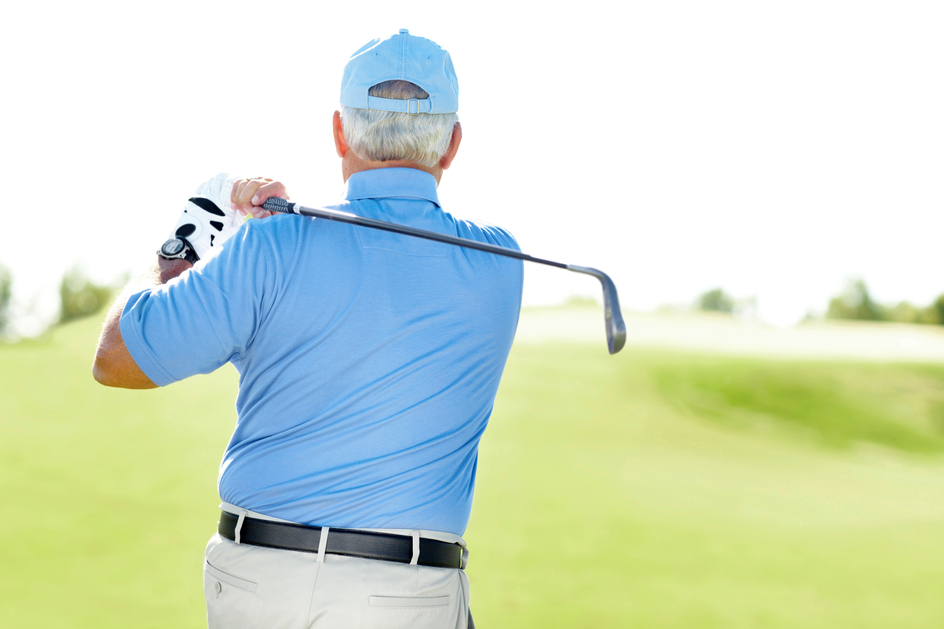 You may not hear many seniors talking about working on their jump shot or curveball, but golf is one of those lifelong sports well suited to retirees. Walking provides a great workout for the heart, while swinging a club maintains flexibility and range of motion. Plus there's the appeal of spending hours socializing in the outdoors. All Amica Residences support active aging, while many are located within a short drive to golf courses and driving ranges. We find ways to help all seniors get their golf fix: one Life Enrichment Coordinator has set up a mini-golf course as a fun activity for residents.

"I'm intrigued by the technical aspects of the game and the science behind the sport" - Phil

Back at Amica Unionville, Phil continues to indulge in his passion for the game. Many years of swimming helped keep him in shape. These days, he watches YouTube videos to improve his swing. When he injured himself last year, he was afraid he'd never play again. Rehabilitation helped him get back to the course: he brings his club to the gym and practices daily exercises to stay limber and strong. "I'm intrigued by the technical aspects of the game and the science behind the sport," he says.

You'll be surrounded by great amenities, flexible dining, activities and personalized support at Amica residences. Book your personal visit today.