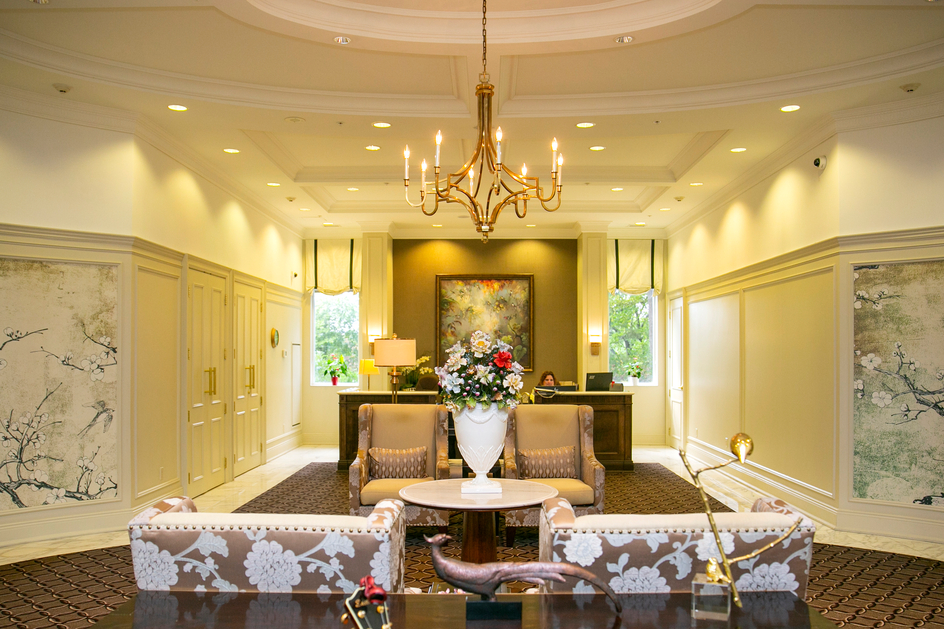 We invited some of Canada's most accomplished journalists to have lunch at Amica Bronte Harbour when Top Chef Canada's Mark McEwan was unveiling his gourmet menu for discerning seniors at Amica senior lifestyles residences across Canada. Back when food was an afterthought in seniors' residences, Chef McEwan struggled for six years with the quality of what his own parents were eating. He partnered with National Director of Culinary Gary McBlain and Amica's in-house certified chefs to serve an impressive three-course lunch to show that modern seniors can enjoy exceptional cuisine at Amica without sacrificing taste or nutrition.
One writer who attended the launch event took an eye-opening tour of the Oakville residence for seniors. International award-winning writer, editor and communication consultant Nicola Brown has covered travel, food, health and personal finance for clients like WestJet Magazine and Tangerine Bank. The 30-something editor of AnewTraveller.com felt a little strange being a young person on a tour of the Oakville senior living residence, especially when terms like "nursing home" carry so many dated, negative connotations. She changed her mind about retirement living when she explored the residence and learned that more seniors are moving out of their homes and into Amica by choice, not necessity, for the holistic lifestyle.
In how the face of senior living in Toronto is changing, Brown described the building as "a luxury estate" with elegant design, live music and hors d'oeuvres. "By the end of lunch, I wondered if they'd accept a new resident in her 30s," Brown wrote.
Active, social lifestyle
She saw the well-used on-site pool and gym and learned that the oldest resident swims every morning — at age 103. "Many of the residents at Amica are more active socially and physically than I am," she quipped. Activities might involve going out for excursions, bringing in performers or having residents host classes, talks or workshops, like a resident concert pianist in his 90s who plays for his neighbours.
Expert care
Brown was also surprised to discover that Amica differentiates itself with individualized care, which is tailored to each resident's changing needs. Specialty wellness staff have advanced training and knowledge in cognitive function to support residents who require memory care.
Impressive food
Not surprisingly, the writer enjoyed the three-course lunch created by Chef Mark McEwan, who believes that creating elevated food helps people look forward to meals. "I think the lifestyle that's going on here at Amica is quite exceptional," Brown quotes McEwan as saying.
"What really struck me at Amica Bronte Harbour," Brown wrote in the article on Toronto Storeys, "was the potential of a residential development to be a pillar of the kind of happy and healthy communities and societies we'd all like to live in."
Learn more about how residents are enjoying excellent amenities, activities, flexible dining and personalized care at Amica residences. Schedule a private tour today.