When warm weather arrives, we love taking dining outdoors. Amica residences fling open the patio doors, fire up the grill and take advantage of a favourite summer pastime by inviting residents to belly up to the barbecue while we fill their plates. "Anytime we can switch it up and get outside, our residents love it", says Gary McBlain, Amica's National Director of Culinary. "They love the smell, the smoke, the whole experience." Here's how we create a senior-friendly barbecue menu.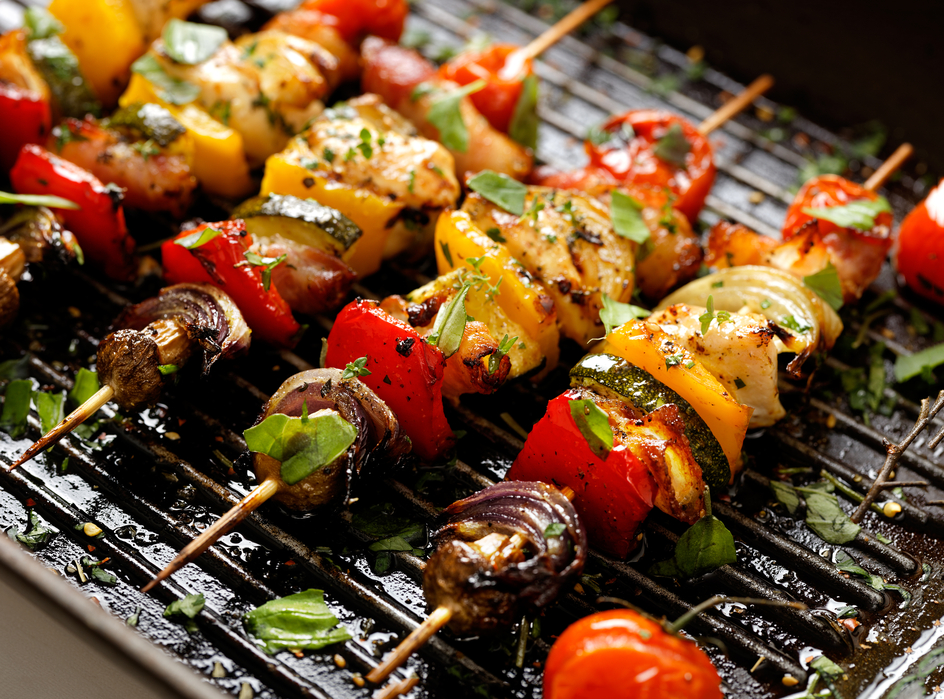 "Anytime we can switch it up and get outside, our residents love it"
Best Meats

It wouldn't be a barbecue without the sizzle of meat. Our chefs grill chicken breasts with the skin on and bone in to keep the meat moist. For beef, Amica chefs serve burgers, tenderloin or something that's been marinated. Pork ribs are a hit because they're tender and easy to eat as finger food. Amica chefs steer away from meats that are tough to chew for seniors with weakened jaws or dental issues.
Favourite Sides

Chefs build summer salads by highlighting fresh seasonal veggies and fruits such as asparagus or strawberries and picnic fare like potato salad. "Residents like something they're used to, but we'll make a version of potato salad from warm roasted potatoes so it's familiar but a little different," says McBlain. When corn on the cob is in season, we can slice it for residents who have difficulty biting it off the cob. Our salads would typically not contain nuts or seeds, which might irritate dental work.
Seasonal Desserts

If it's in season, it's on the menu. When strawberries peak in June, our chefs are serving strawberry shortcake for dessert. In August, we'll make peach sundaes or peach crisp. "The freshness and localness of the food is what gets our residents excited," says McBlain. "They want to know their food came from a farm."
Gary McBlain is a Red Seal certified chef who has a passion for creating healthy meals using fresh ingredients. After years in the restaurant industry, he transitioned to retirement living. Over the past 15 years, he has worked with more than 150 retirement communities with the simple goal of providing wonderful food and great service.
You'll be surrounded by great amenities, flexible dining, activities and personalized support at Amica residences.
Book your personal visit today.