Choosing the right senior living residence is similar to buying a home. But beyond the comfortable appearance of the residence and the location, what makes seniors choose Amica? Voracious readers perk up at the library, where they can curl up by the fireplace. Pool sharks love the games room where they'll spend hours playing billiards and chatting with friends. Others love the swimming pool, appreciate having a salon under the same roof and gathering in the hobby kitchen for celebrations. But which elements of Amica residences are seniors most passionate about? Anywhere they can do what matters most to them and live their day their way.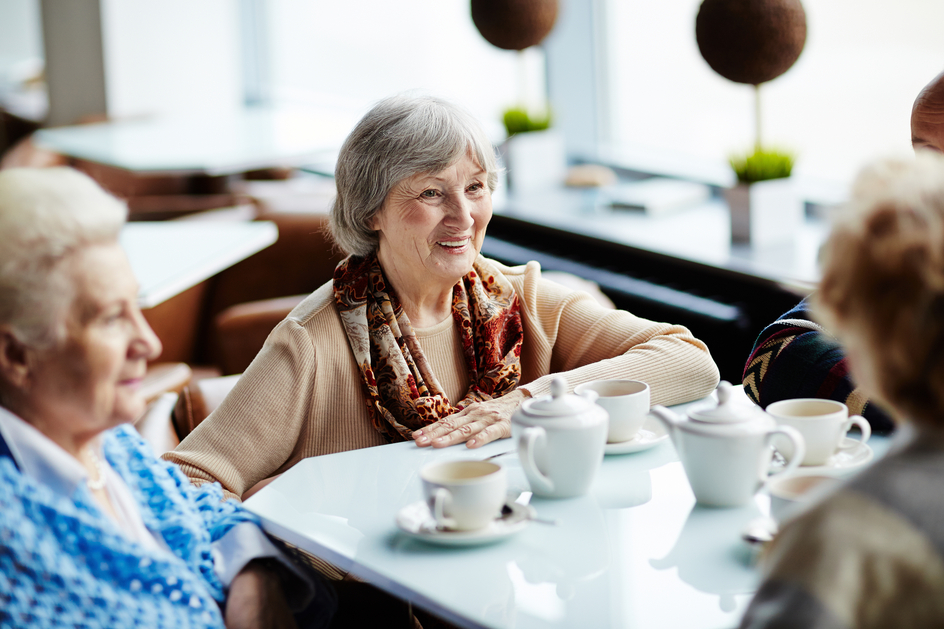 Stay active in the fitness classes
Amica residences offer a full calendar of optional activities every day, from Wii Bowling to outings to movies and concerts, but it's the exercise classes that draw the most consistent crowds. Every Life Enrichment Coordinator offers a variety—yoga, stretching, circuits, dance, chair badminton and more—that can be adapted for any level of mobility. The fitness centre is another favourite, where residents spin on stationary bikes, use the treadmill or lift weights. "Our residents want to stay as healthy as they can for as long as they can," says Linda Tittel, Regional Director of Sales & Marketing at Amica.
Connect in the dining room
Seniors spend up to three times a day enjoying chef-prepared meals in the dining room so we make it welcoming: flowers on the table, the delicious aroma of freshly cooked food and special menus for occasions like Mother's Day, Easter and the holidays. They also appreciate that they can invite their families into the dining room (and we do all the cooking and cleaning!). "Above all, they love the servers," says Linda. "They see them every day and they develop a relationship. Our staff really makes it feel like home."
Catch up in the café or bistro
Every building has a café or bistro stocked every morning with coffee, tea, pastries and fresh fruit. In the afternoon, we set out cookies. Once again, it's not just about the food (though that's certainly a draw!). "It's the heart of the community," says Linda. "It's like the local pub or water cooler in most communities—the place where you can go when you want to find a newspaper or someone to talk to."
Feel welcome everywhere
Linda admits that many retirement residences offer similar facilities, just like all hotels have beds. What separates the good from the great is how they treat people. "People tell us that when they're at an Amica residence, they feel a sense of warmth, they feel welcome," says Linda. "Our team members are truly passionate about caring for people, and our residents feel that."
Find out how residents are enjoying great amenities, activities, flexible dining and personalized service at Amica residences. Book a personal visit today.