Paulette Kinsella, a Regional Director of Wellness for Amica Senior Lifestyles, remembers when her mother refused more treatment near the end of her battle with cancer. "It was heartbreaking to know she would die but we were fortunate, in a way, because she was able to clearly decide and speak for herself."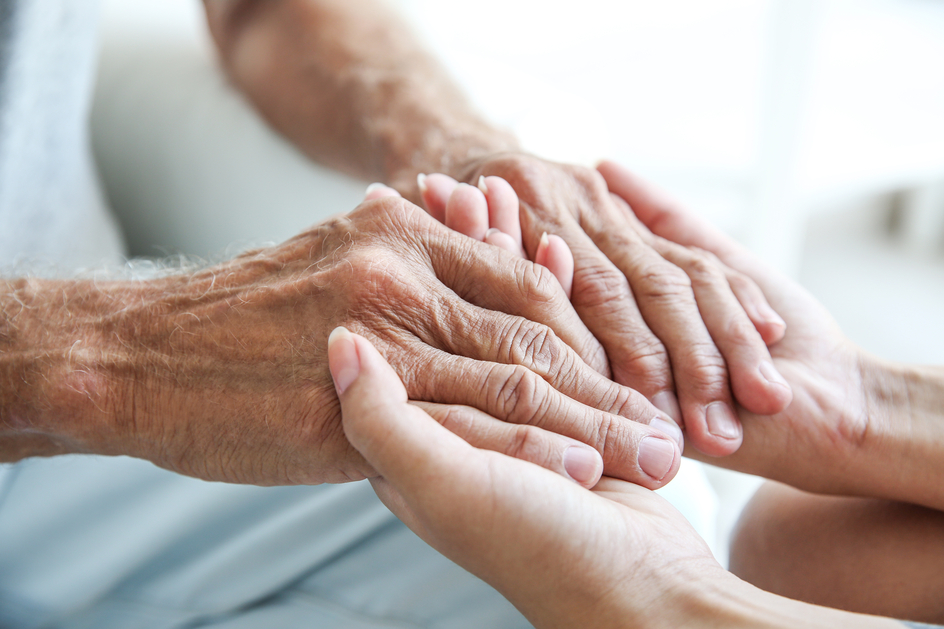 If your aging parent was plunged into a life-threatening medical emergency and doctors asked you to quickly decide on your parent's health treatment, do you know what he or she would want? "When you're faced with making these life-and-death decisions, the natural inclination is to think with your heart instead of advocating for the wishes of your parent. We are never really ready to let go," says Kinsella. Yet seniors with cognitive impairments or in a varied state of consciousness rely on family members to be their voice. Knowing in advance what your loved one wants gives the family peace of mind they are making the right decisions during an intense time. "I can't think of any better way to honour your parents than by acting on their behalf and carrying out their wishes," she says.
That's why it's important to discuss end-of-life care. If you wish to start a conversation, try asking your family member these questions.
Have you thought about the decisions you would like made on your behalf should you have a major medical crisis?
"If you have ever found yourself in any kind of crisis situation you know how many questions and choices are being thrust at you by doctors," says Kinsella. If you outline and share your choices — known as advance medical directives or goals of care — before a crisis arises your instructions will provide a clear guide for loved ones and healthcare team: if you can't speak for yourself, they will know what to do. No matter what choices you make today regarding your care, you always have the right to change your mind at any time.
Do you wish to be resuscitated using all available means?
If a hospitalized senior specifies that they would like to be resuscitated if found without vital signs, CPR would be initiated. Paramedics may use techniques that would be classified as invasive, such as chest compressions, applying shocks to the chest, inserting a breathing tube down the throat and/or administering emergency drugs. "We've come such a long way in the medical field that we can sometimes keep people alive for a long time using artificial methods like machines and drugs," says Kinsella. "It comes down to deciding what you want."
Have you thought about how invasive you want your medical care to be?
Provincial health ministries have developed, or are in the process of developing, documents and information to guide people through this process, which is about respecting the dignity and choices of our loved ones. Seniors can specify which category of treatment they would be comfortable with in an emergency:
Minimally invasive treatments may include using pacemakers and advanced drug therapies but no intubation or defibrillation.
Supportive treatments may involve antibiotics or IV fluids but no ventilators or advanced drug therapies.
Comfort treatments focus on compassionate and comprehensive methods for patients and families, such as pain relief.
How do you define quality of life?
How important is it for your loved one to live completely independently: is your family member OK with having help getting dressed or bathed, but not comfortable with being tube-fed to stay alive? One person might choose to stay on life support while another may not. "Quality of life is very personal," Kinsella says.
Do you have your documents in order?
Carrying out a family member's wishes is infinitely easier if the paperwork is in place and everyone knows where to find it. Speak to a lawyer to spell out guidelines for power of attorney for personal care and finance. If your loved one hasn't designated someone to carry out health plans, the hospital will ask a family member, but what if that person doesn't know his wishes? What if family members disagree on what to do? Some people prefer to designate a friend or lawyer instead of a child. No matter what, the goal is to have someone in place to act on behalf of your loved one's interests.
Paulette Kinsella has over 40 years of nursing experience and has specialized in retirement care since 2005. Her focus as a Regional Director of Wellness is to ensure all Amica residents receive professional, high-quality care personalized to their needs and preferences.
Find out how residents are enjoying great amenities, activities, flexible dining and personalized service at Amica residences. Book a personal visit today.