Reta experienced the benefits of senior living in an unexpected way after moving to Amica Bronte Harbour. She'd stayed in her home for a year after her husband died, then moved to senior living when looking after the household became too much for the 88-year-old. Two days after moving into a suite with a view of Lake Ontario from her balcony, she fractured her right ankle. "I was doing a crossword puzzle when I dropped my pen," Reta recalls. "I leaned down to retrieve it, lost my balance and ended up spending the summer in a wheelchair! I was very worried that I wouldn't be able to walk again." Getting assistance and staying active helped Reta recover better and faster than she ever imagined.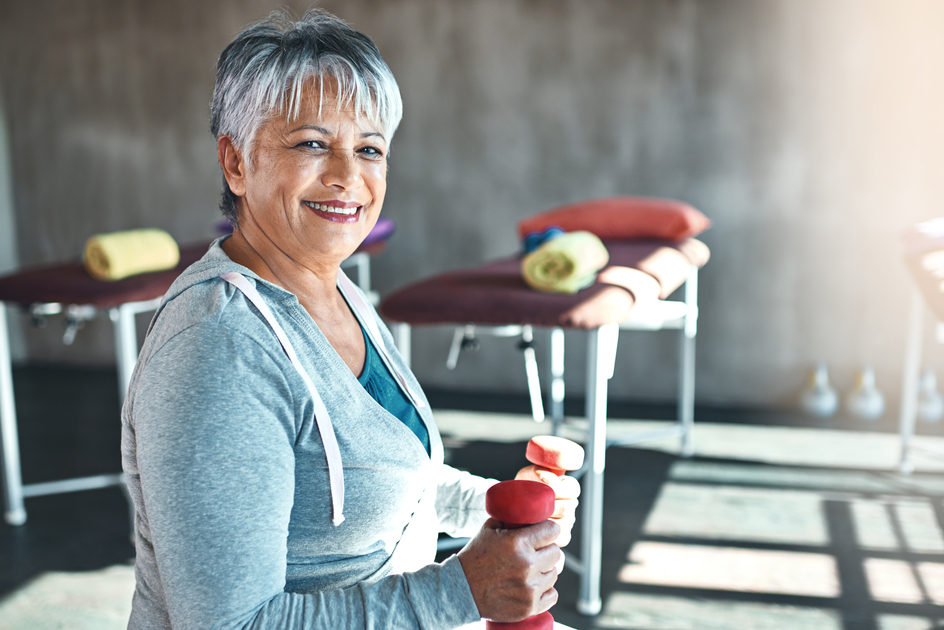 The active 88-year-old was suddenly facing the fact that she couldn't go out and do the things she enjoyed. That meant no going out for walks, no visiting friends or heading to the mall or downtown Toronto to shop. She passed the time mostly by watching TV and reading, and she had good friends arrive to take her out in the wheelchair.

Fortunately, the staff at the premium senior living residence in Oakville assisted with day-to-day living tasks at Reta's request, such as helping her get to the dining room for meals. "I don't think I could have managed if this had happened while I was in my house," she admits. "To go shopping and prepare meals — I couldn't have done it. I have no family whatsoever. Fortunately, the staff here are excellent. They're very warm and understanding and they'll do anything they can to help you. And they never make you feel like you're a number on the sheet."

The staff also helped Reta address her biggest concern: she wanted to recover enough strength to be able to walk again. Residents at Amica are big supporters of active aging, regularly using the fitness centre, exercise equipment and daily, instructor-led workouts. Five mornings a week — "I never miss a class!" — she started attending seated exercise classes in her wheelchair. Together with 10 or 15 other residents, she attended a seated group workout using tools like exercise bands and balls to strengthen her arms and legs. "My legs grew stronger and now I'm able to get around my apartment by myself, which I couldn't do at first," says Reta. "I attribute that to the classes. I get very good care here and the exercises classes helped a lot."

Since then, she's graduated to another on-site exercise class that helps with flexibility, mobility, balance and strength. The fact that the classes are offered right in the building makes it convenient for Reta, who no longer drives. "I never thought I'd walk again but the classes have given me the confidence to keep going and to persevere."

Find out how residents are enjoying great amenities, activities, flexible dining and personalized service at Amica residences. Book a personal visit today.