Paulette Kinsella remembers when one family arrived at an Amica residence in crisis mode: they were burned out from caring for their father, who was suffering from dementia and struggling at home. "Within a month of moving him in to a residence with memory care, they said, 'Oh my goodness, my dad is back.' The combination of routine, regular meals, regular medication, and doing things he enjoyed gave him purpose again," says Kinsella, the Regional Director of Wellness for Amica. Here's how Amica residences support residents and families after a dementia diagnosis.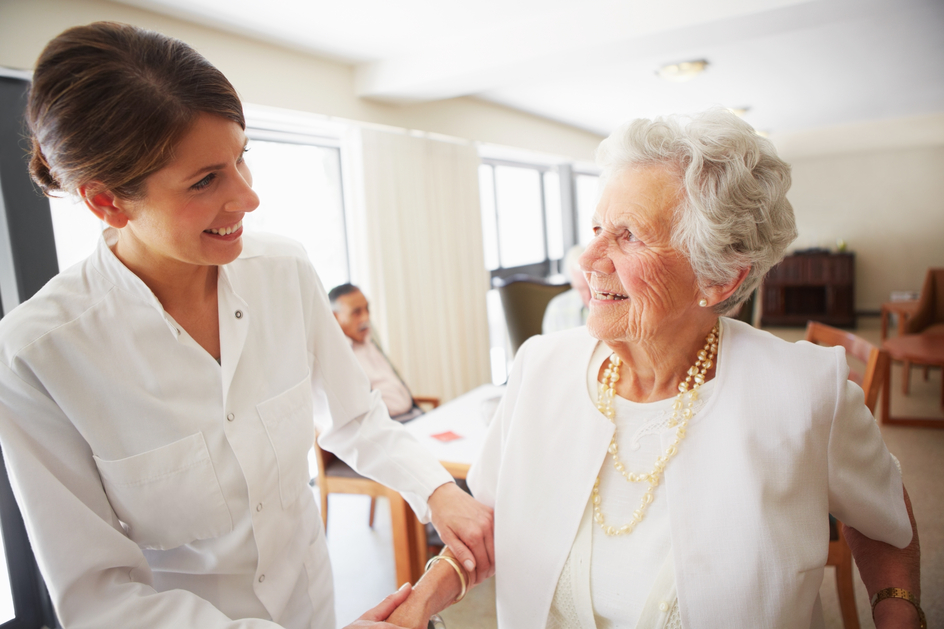 Connecting to resources
"That diagnosis can be devastating," says Kinsella. "We start working with the resident and the family — they both need our help in the early stages. We put families in touch with support groups and outside agencies such as a local chapter of the Alzheimer Society, and provide printed information to help them understand their loved one's specific diagnosis."
Open communication
Communication both ways is crucial: we encourage family members to tell our team members what they're noticing — such as "Mom is now calling me by my aunt's name." In return, we will report what we're observing and assist family on how to navigate through that phase of the disease process. "It can be a trying time because the family may be getting concerning messages from their loved one," says Kinsella. She saw this firsthand when her own mother-in-law, who is living with dementia, experienced anxiety while living alone; she called her family day and night to report someone was in the house or had stolen her medication — incidents that simply hadn't happened.
Extra help
Some seniors with dementia may know they're forgetting things and grow frustrated when they realize their mistakes. We can help provide reassurance and added support behind the scenes. For example, a resident may arrive in the dining room only to discover he's barefoot. "To save that embarrassment, we would arrange to drop by before he goes down and gently remind him about socks and shoes," says Kinsella.
Comfort and reassurance
Agitation can affect some seniors living with dementia. Amica team members are able to calm and settle our residents thanks to our unique Discovery process — where we work with the families to really understand what might trigger a resident to experience anxiety or agitation and use their observation as well as our own techniques to support the resident through this episode. Our wellness staff would know that June feels soothed by a cup of tea and looking through a photo album while John prefers classical music or a warm blanket. We update every resident's Wellness Plan to incorporate new or effective ways we can provide reassurance as they progress through the disease.
Personalized support
"Just because you have a diagnosis of dementia, it doesn't mean you move to a Memory Care neighbourhood," says Kinsella. Many residents are safely supported in their suites in Independent Living with gradual assistance from our team. "We look at what's best for the resident: if I have specific programming that supports a resident cognitively in another neighbourhood, they might attend that during the day but sleep in their own suite at night. Or if a resident lives in Memory Care but always had lunch with Mrs. S., we would bring her downstairs to keep up that routine." We look not only at the safety of the resident, but also what continues to give them purpose and fulfillment to help them continue to get the most out of life.
Paulette Kinsella has over 40 years of nursing experience and has specialized in retirement care since 2005. Paulette's focus as a Regional Director of Wellness for Amica is to ensure all Amica residents receive professional, high quality care on their own terms.
Find out how residents are enjoying great amenities, activities, flexible dining and personalized service at Amica residences.
Book a personal visit
today.
PART 2 OF 2
Click to read
Part 1: What's next after a dementia diagnosis
?