It may be one of the hardest conversations you'll ever have with parents who are showing signs of aging: raising the issue of moving to senior living. You might see the situation from your perspective: your worries and workload of helping with errands, banking, groceries and chores will be eased once your parent moves to a retirement residence. But your parent might see only the stress and disruption of change, which can lead to intense emotions. If you want to make this conversation productive for everyone, it helps to start from a place of empathy to address these concerns.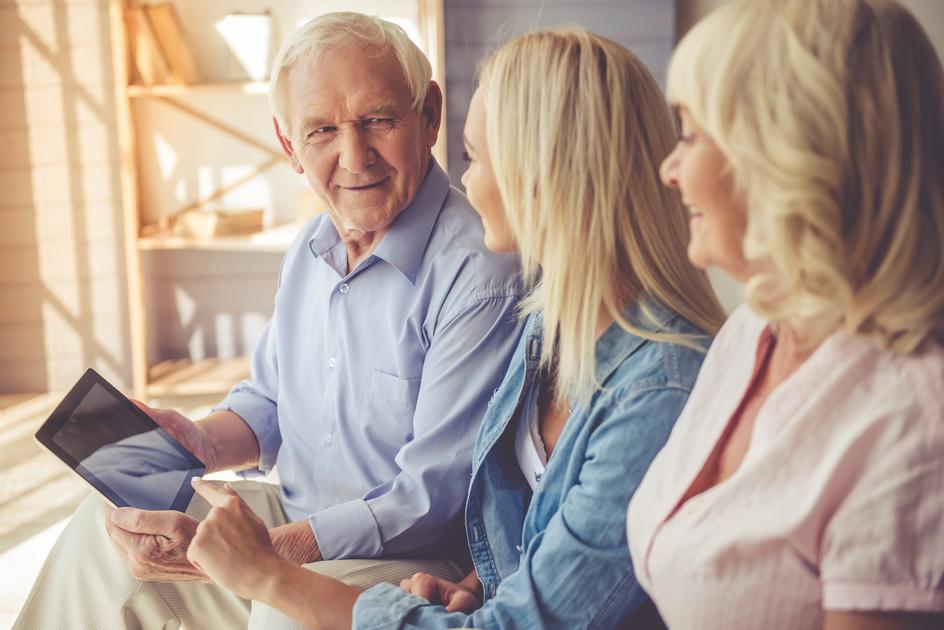 Involve your siblings
"What should we do about Mom…?" Outside the presence of your mom, invite your sisters and brothers to express their views and take time to talk through any disagreements. Your sister might think it's OK to respect your dad's claim that he's not leaving home… ever. Your brother who lives three hours away might think your parents are doing just fine. Resolve any care and financial issues before you open a discussion with your parents. You're not taking control of all decisions: you're gathering information that can influence your next steps as a family.
Understand your parent's perspective
Most seniors optimistically see themselves living in their homes until their last breath. For some, facing the prospect of moving may be perceived as the end—where they lose all control over their life. Seniors who are grieving the loss of a spouse might not be up to hearing about the wonderful social events and recreational programs. Spend time understanding your parents' perceptions and beliefs. Although you might have loads of evidence that they can't look after themselves anymore, remember that they might not see the situation the same way. Take time to understand how they see their day-to-day life or your conversation won't be meaningful.
Deal with denial
Some seniors are very good at trying to cover up health issues, aches and pains and their struggle to manage a household. And you might be willing to wear blinders! As time passes, you may be faced with the reality: slips and trips and falls, unpaid bills, an empty fridge, an untidy home. It's fruitless to deal with your parent's denial by listing facts or getting into arguments. Instead, you might try to enlist help from a third party such as a doctor. Ask your parent to share their forgetfulness, falls, etc. Resist the temptation to treat this as a court battle: be respectful as you gently explain your concerns. Your parent will probably have an easier time hearing advice from the doctor than from you.
Be collaborative
Involve your parents as you move forward to find a residence that meets their needs-it's important to keep aging parents happy for their wellbeing. Be firm but loving: you understand how they feel about moving but the time has come to make a change. Invite them to be a part of the research and decision-making. Talk about the process you can take to make a good decision, and how you will be there to help. Decide on a schedule so you can begin the process of touring senior residences. And take a moment to acknowledge the importance of your new role: you're the one offering security and comfort to your parent.
Find out how residents are enjoying great amenities, activities, flexible dining and personalized service at Amica residences. Book a personal visit today.