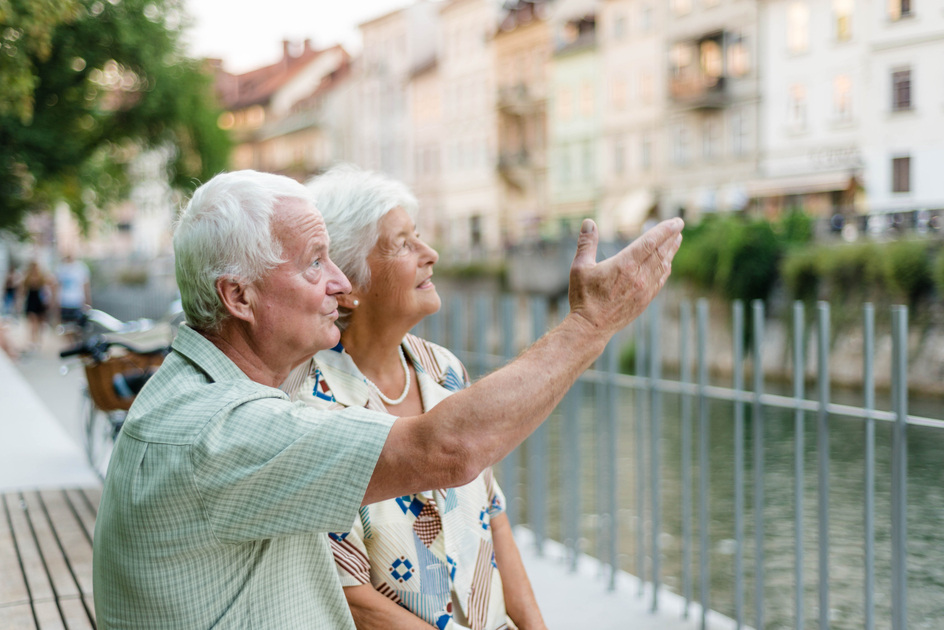 Choose your travel style
Start by asking about destinations that interest your parent. Organized tours take the guesswork out of accommodation, transportation, sightseeing and sometimes meals. Cruises can be great for multigenerational travel since there's something for everyone on board, you can count on regular meals and entertainment, and some day trips at port may be manageable to passengers of all abilities. If your parent has significant mobility limitations or health issues, look for tour companies and cruise lines that offer accessible vacations for people with specialized needs. Road trips and train travel may be more pleasant for those who aren't keen on flying. If you're travelling by car, be sure to make plenty of stops for bathroom breaks and food stops where seniors can stretch their legs.
Plan ahead for travel and services
Even if it means paying more for airline tickets or a longer drive to the airport, look for nonstop flights with the shortest travel times to minimize stress on travel days. No one wants to spend hours in an airport or sprint to catch a connecting flight! Some airlines collect information about disability needs when you're booking tickets; others request a follow-up phone call. Either way, make arrangements well ahead since airlines aren't obligated to accommodate last-minute requests. To reduce fatigue on travel days, you can ask for a free wheelchair service at airports. Consider booking departures during times of day when your parent feels most energetic.
Give yourself lots of travel time
Mom isn't as mobile as she once was; allow more time than you might need at the airport or on the road so no one feels rushed or stressed. Arrive two hours early for flights to allow time for using the accessible washroom (better than the cramped loo on board) and having a snack.
Think about dietary needs
You may be able to find something to eat at any takeout counter. What about your parent? What does your dad like to eat? What foods does he need to avoid due to health concerns? Ask him in advance so you can plan appropriate food on the flight, on the road or at your destination. Packing food to take along is also wise.
Pack light but well
If your loved one has any physical limitations, pack their things in a rolling suitcase and a shoulder bag that can be carried on. Pack light for yourself: then you'll have an easier time helping out your mom or dad. Make sure assistive devices are kept accessible (such as canes) no matter how you're travelling. Double-check you've got essential documents (passports, driver's licenses, travel insurance, tickets etc.) along with photocopies of paperwork safely stowed in carry-ons as well as with a family member at home.
Don't forget the meds
Once a doctor says it's safe for your parent to travel, refill medications and leave in the original labeled pharmacy containers. Ask the doctor for a medication list and instructions on taking them; pack the whole stash in a zippered bag and keep it in carry-on luggage.
Be realistic about the itinerary
Your idea of a perfect vacation day might include a morning bike ride, an afternoon of sight-seeing and a late dinner. You'll need to slow down the pace and account for most seniors' need for rest periods. While everyone is different, you might be better off planning one joint activity per day followed by downtime. It's also fine not to spend every waking hour together. If you respect your parent's need for rest, relaxation and routine, you're bound to have a wonderful experience together no matter what your destination.
Find out how residents are enjoying great amenities, activities, flexible dining and personalized service at Amica residences. Book a personal visit today.