Holiday season is upon us. While it is often filled with family, friends, good music, lots of food, gifts, joy and laughter, it can also come with stress, exhaustion and frustration as we madly work towards making everything perfect. How often do you find yourself cleaning the kitchen when guests have left to realize you forgot to cook the beans, put out the salad or find the bread warm in the oven? What about that awkward moment when you realize you forgot to get a small gift for Aunt Lily even though she visits every year? Have you gotten so distracted by store sales and long line ups that you've missed an appointment or been late to pick up your children? While these blunders may happen from time to time, it seems they happen in multiples during the holiday season.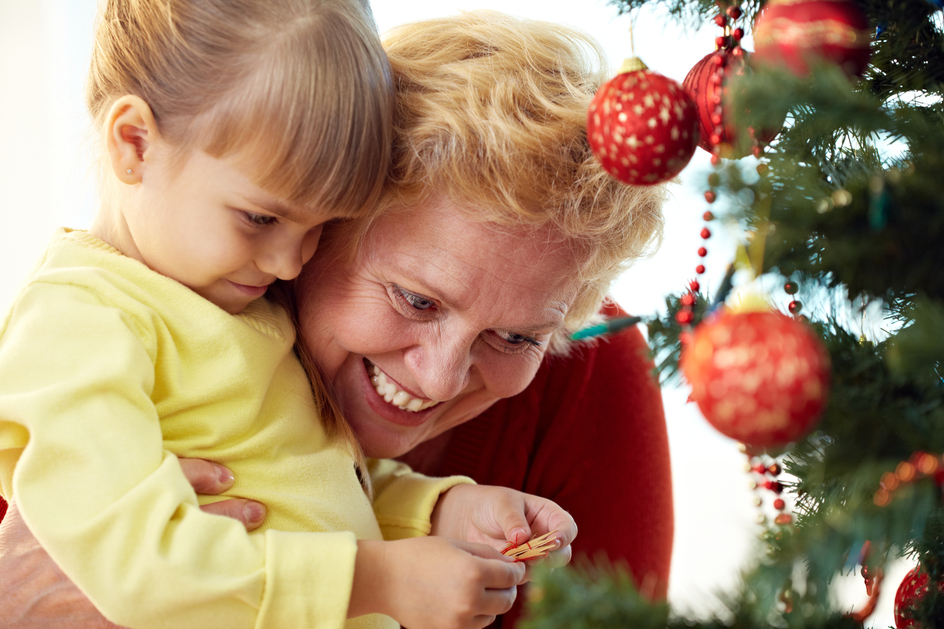 Why is that?
Simply put, holiday season can cause brain chaos. But this shouldn't be terribly surprising given that during the holidays we tend to
Operate outside our normal routines
Multi-task more than usual
Feel overwhelmed
Get less sleep
Distract easily and get side tracked justifying 'I better do this now before I forget' meanwhile forgetting what we started in the first place
Be surrounded by more people than usual
Have higher expectations of everything being 'just right'
Much like the tips I shared around external self talk, there are many simple and effective solutions. They fall into two broad categories: front end loading and, task management.

Front end loading is a general, colloquial term used to describe a collection of actions that include planning, organizing and taking the time to do things right. For example, it is always beneficial to take ten minutes to sit down, plan out a holiday meal, list grocery items by category, and schedule days and times to carry out some of the preparations ahead of time. To start, breaking the task down like this reduces overwhelming feelings. This decreases the likelihood of leaving tasks to the last minute. Secondly, cooking a little bit here and there reduces fatigue. Finally, you get the satisfaction of crossing items off the list while gradually and successfully leading yourself towards your goal. The ten minutes spent at the front end always results in a net savings in time.
Task management
By task management, I am referring to a specific 4 step process that is designed to promote a 'present minded' state as opposed to the 'absent minded' state we often find ourselves in when there is brain chaos. Task management helps people manage their large and small daily tasks by preventing distraction and helping get people back on task when distracted. Those who use task management successfully tend to be fully aware, at all times, of what they are doing and why. As a result, people tend to remember what they have done with better accuracy. Task management involves repeatedly cycling through the following four, simple steps:
STOP! Upon completion of any task, and prior to the commencement of a new one, you should always take a deep breath, stop and bring your mind to the present. The use of a catchphrase, such as "wait a second" or "whoa Nelly," often helps.
CLARIFY! You should regularly state and clarify what your goal is and what it is you are about to be doing. The use of two or so short questions, such as "What am I doing?" What is my plan?" and, "Where was I going?" provide direction.
SIMPLIFY! Whenever possible you should break tasks down into a series of simple, manageable steps. Write the steps down.
MONITOR! On a regular basis you should monitor your progress and make sure you are still on task.
I encourage you to take the time to front end load and regularly cycle through the four task management steps. If you do, perhaps this year you will even manage to enjoy the holidays as much as everyone else without requiring three days of sleep to recover. Happy holidays to all.

Dr. Heather Palmer is a cognitive aging and dementia specialist with more than 30 years of clinical and scientific experience. She focuses on helping individuals improve the way they think, feel and function. As Amica's National Director of Cognitive Well-Being, she develops cognitive well-being programs for Amica with a heightened focus on memory care and assisted living.

You'll be surrounded by great amenities, flexible dining, activities and personalized support at Amica residences. Book your personal visit today.