Getting older doesn't have to mean you'll have fewer ways to stay active. At Amica, we make it easy for seniors to enjoy a variety of fitness options and exercise programs to support your health and wellness goals. Our Life Enrichment teams plan new and engaging classes and activities ranging from rhythmic drumming and seated yoga to indoor Olympics to support residents who love to keep their heart, lungs and body strong and healthy.
Browse five ways seniors are staying active at Amica with creative activities that can be done indoors, outdoors and with friends.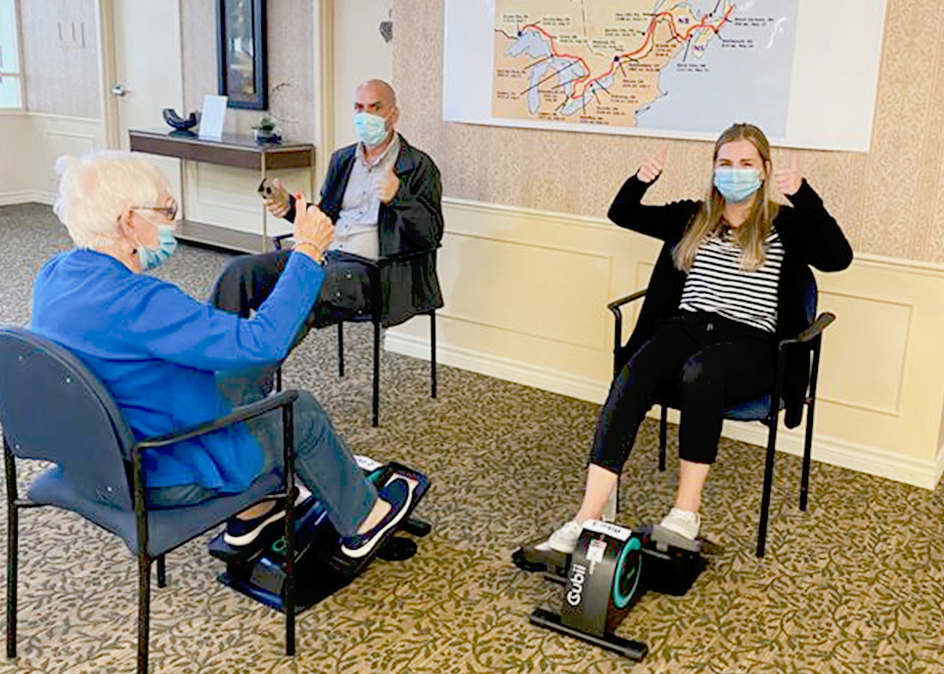 Cubii: comfortable stationary cycling
Keep your body moving, get the blood flowing and strengthen your heart with specialized exercise equipment called the Cubii. This compact seated elliptical lets you cycle on the spot while sitting in any chair. Whether you're recovering from an injury, want to build or maintain strength in your legs or enjoy the feeling of pedaling a bike, Cubii is a great year-round solution.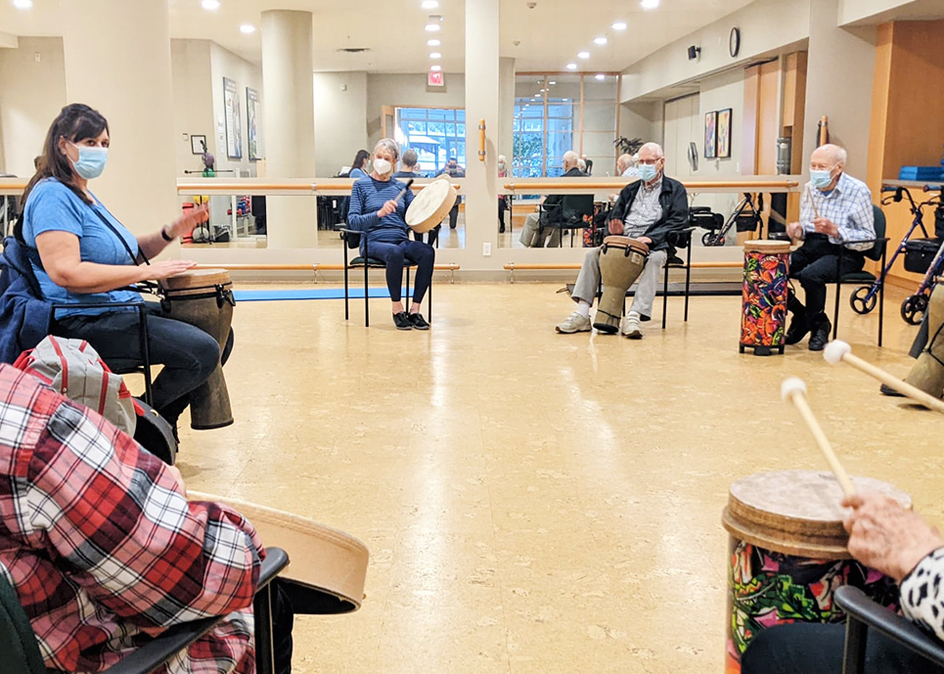 Drum Fit: combining rhythm and exercise
If you enjoy music, you might like drum fitness. This popular activity strengthens your memory, upper body and hand-eye coordination as you watch and repeat unique rhythms on a drum or exercise ball. Drum
Fit is also a great low-impact cardio workout as you move your arms to the beat. Like with most exercises at Amica, Drum Fit is easily adapted for all levels of mobility and for Memory Care residents.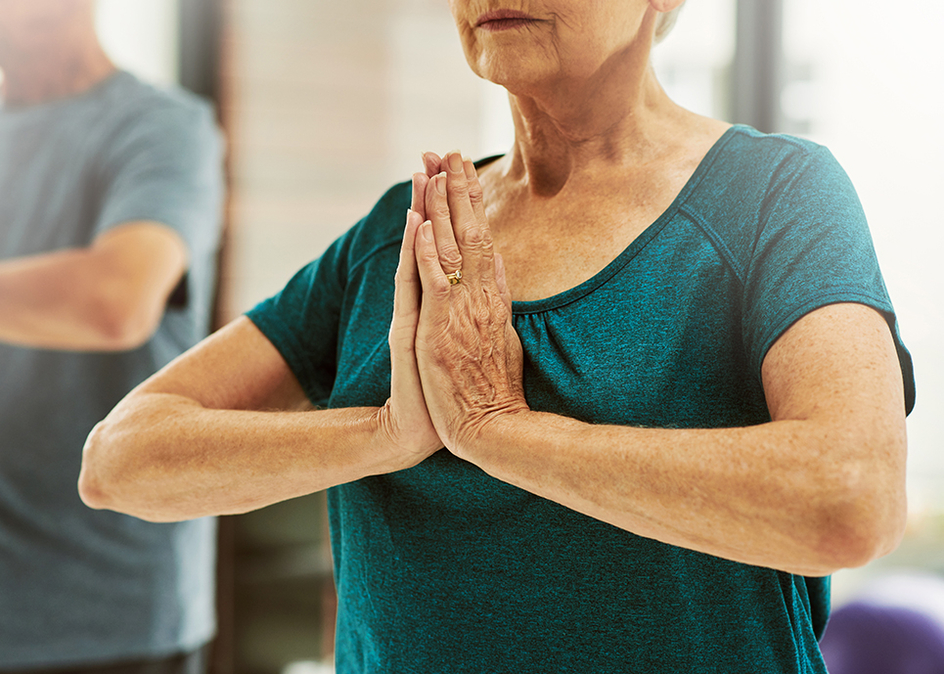 Yoga: keeping you balanced and zen
You don't have to twist and bend in advanced positions to reap the benefits of this mindful physical exercise. Yoga for seniors is a gentle workout to help quiet the mind, connect with your breath and body, and feel rejuvenated from head to toe. Most move slowly through simple poses with a focus on your breathing, and finish in a relaxing pose for a few minutes of meditation. The best part? Yoga is a flexible activity that can be adapted for all levels of mobility and can be done seated.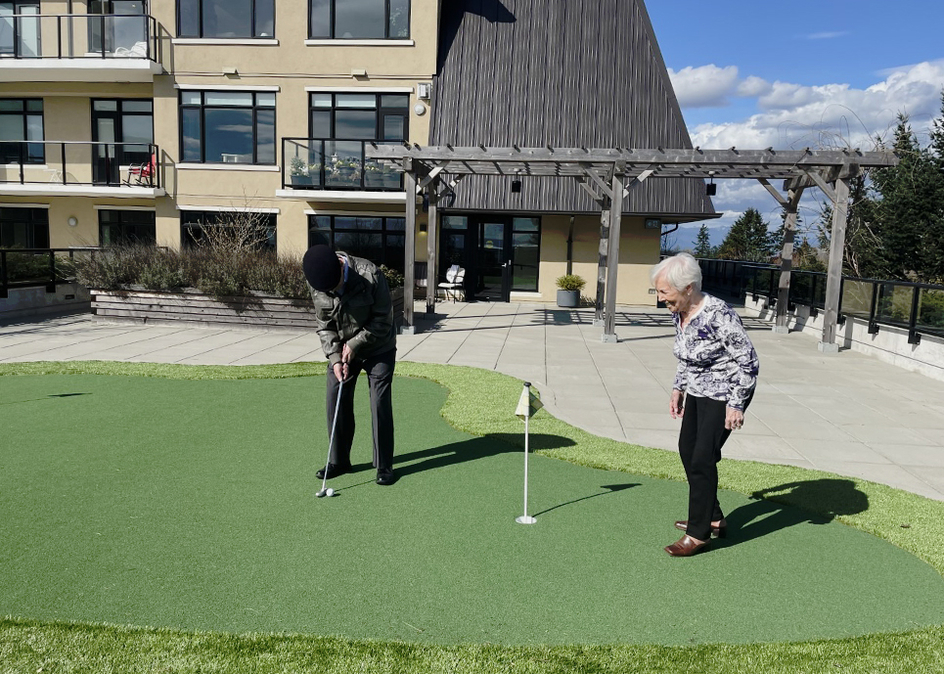 Outdoor fitness: move together in nature
Outdoor fitness combines movement, socializing and time in nature. Many Amica residences have formal or informal walking clubs, with walking paths on site or scheduled shuttle transportation to nearby nature trails. The golf enthusiasts at Amica White Rock often get active outdoors by heading to the rooftop terrace to practice on the putting green. Many Amica residences move in-house fitness classes out to their patios and courtyards during the warmer months.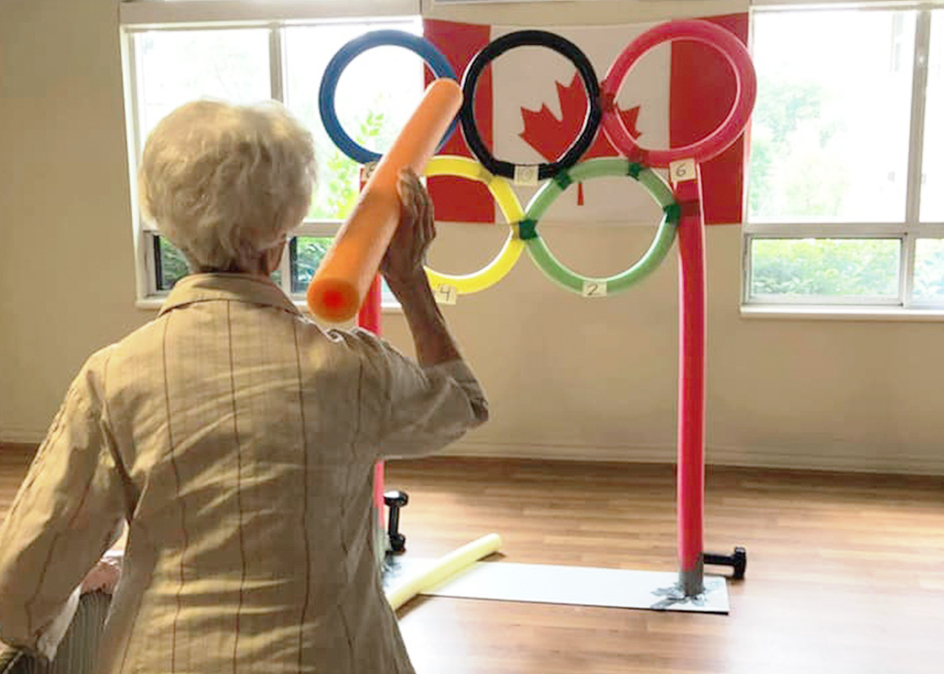 Indoor fitness: getting creative
At Amica, we take advantage of the gathering spaces and amenities available at each retirement residence to plan special activities. Seniors living at a residence with a pool participate in aqua fitness; billiards tables are often used to socialize or have tournaments; indoor mini golf is popular; residents have even participated in their own indoor Olympic games. No matter what your interests and abilities, you'll have a range of fun ways to stay active, healthy and social at Amica.
Book a virtual or in-person tour to find out what it's like to enjoy living on your own terms in an elegant Amica residence with outstanding dining, amenities, activities, senior care and safety measures.