Christine was released from hospital after her medical treatment finished but she wasn't well enough to go home and live independently just yet. Instead of placing the responsibility for her care on her family, she spent three weeks recuperating in a furnished, respite care suite at Amica Swan Lake. She loved not having to cook and found the staff to be so wonderful that she eventually moved in permanently.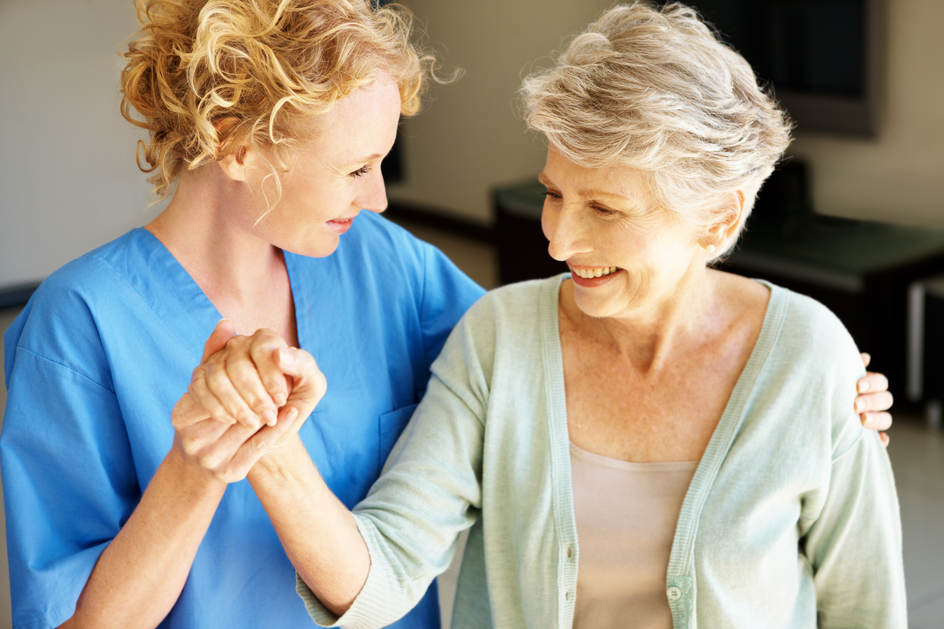 Why book a respite stay? Everyone has their own reasons, but the truth is leaving the hospital to recover at home after surgery, treatment or illness can be stressful for seniors. They may be exhausted or living in pain as the body works to heal wounds, soft tissue or joints. Mobility restrictions might make it frustrating or difficult to handle everyday tasks like bathing, cooking, cleaning and getting around.
While it can be rewarding for families to provide care for an aging parent, that too can be challenging. In fact, experts have stacks of research documenting the physical and psychological risks associated with being a caregiver, which is used as a model for studying the health effects of chronic stress. Caregiving can be unpredictable, time-consuming and emotionally and physically draining, which may strain your relationship with your loved one and raise stress levels as you try to balance your parent's needs with managing your own life, work and relationships.
A respite stay at a senior living residence offers the perfect mid-point between hospital and home. Seniors get a medically supervised recovery in a home-like setting while staff take on all healthcare tasks and household chores. "Our job is to help you recuperate and we want to make that experience as pleasant as possible," says Paulette Kinsella, a registered nurse and a Regional Director of Wellness at Amica. "Whether you're staying with us for a week or six months, we support seniors in respite care the same way we do permanent residents."
What's included in a respite stay:
Fully furnished private suite
Three delicious meals and unlimited snacks per day
Daily suite tidy, weekly housekeeping, linen laundry
A range of optional daily activities and events
Professional wellness team available 24/7
Daily programs and exercises designed to promote healthy recovery
Personalized, flexible care based on each resident's unique needs, from wound care to assistance with bathing or getting to the dining room to managing medication
Booking a temporary stay in a respite suite may help your loved one's recovery in practical ways. "If you're having trouble getting pain under control, you have access to a nurse who can work with your doctor to find a better solution," says Kinsella. "You don't need to worry about calling the physician or picking up the prescription—we can do that for you." The same goes for follow-up appointments: we can arrange to get you to the doctor. Likewise, if a senior is in respite after being treated for illness such as pneumonia, the staff can ensure meds are taken on time, check vital signs and temperature, and monitor whether the senior is recuperating at the appropriate rate. "We're looking in on an ongoing basis so we can intervene when things aren't going the way they should," says Kinsella. "Catching an infection at the earliest stages and being able to get the resident on antibiotics keeps them with us instead of them landing back in hospital because the infection was caught too late."
Perhaps the biggest advantage of a respite stay is peace of mind. Says Kinsella, "When your parent is sick or recovering, it's hard on everyone. We're here to take the worry out of that stressful situation."
Paulette Kinsella has over 40 years of nursing experience and has specialized in retirement care since 2005. Her focus as a Regional Director of Wellness is to ensure all Amica residents receive professional, high-quality care personalized to their needs and preferences.
Find out how residents are enjoying great amenities, activities, flexible dining and personalized service at Amica residences.
Book a personal visit
today.