It wasn't the way Charles imagined making his next move: When friends arrived at the 80-year old's home to take him out for lunch, they discovered him lying unconscious on the floor and they frantically dialed 911. A type 2 diabetic, Charles's blood sugar had skyrocketed and he'd become severely dehydrated. He spent weeks in the hospital recovering from his injuries and stabilizing various health conditions before his family heard from his health team what they'd suspected for months: it was no longer safe for Charles to live alone. His late wife had been his caregiver as his health declined over the years. After she died, he became depressed and struggled to look after himself. Charles was very reluctant to listen to his family's concerns until doctors announced he wouldn't be released until he had full-time care or moved to assisted living.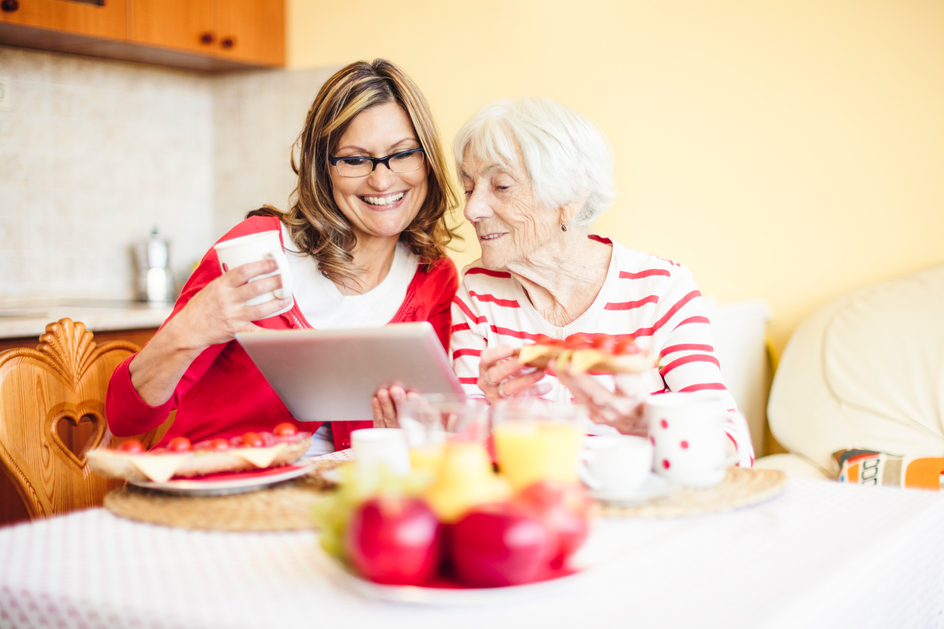 It's the kind of scenario that Paulette Kinsella has heard all too often in her role as a Regional Director of Wellness for Amica. Families often arrive at Amica senior living residences in the midst of a crisis. "There are so many advantages to making the choice to move to senior living before an emergency," says the registered nurse. Your choice is then based on what's important to you and the quality of life you're looking for instead of settling for whatever is available at the time you desperately need it.
Is your mom or dad a good candidate for assisted living? To avoid a crisis situation, plan ahead by taking an honest look at your loved one's current capabilities and circumstances. Here are some typical red flags that may indicate a senior would benefit from an assisted living environment.
Is your parent eating well? Have you noticed their clothes are getting too big or their fridge contains rotting food?
When you visit, do you notice a growing stack of unopened bills and mail? "That's a telltale sign they may be feeling overwhelmed and may not be managing well," says Kinsella.
Is your parent changing their clothes regularly? Is the laundry getting done properly?
Are they taking care of their grooming and personal hygiene?
Is the environment clean? Are the floors dirty? Are dirty dishes piling up? Is the place generally in a state that is not typical for them? "If a senior is not taking care of their living space in a way that is usual for them, they may be finding the tasks require too much physical effort or they may have lost interest in caring about their surroundings," says Kinsella. "Either way, I'd be concerned."
Do they appear depressed? It is not just about feeling sad or experiencing a major event such as a death where you would expect a normal grief response. Not being able to recover or continued disinterest in everyday life tasks needs to be explored with their physician, says Kinsella.
Are they able to manage medications? "If they're not taking their medications appropriately, it can lead to dangerous complications and increased risk of hospitalizations," says Kinsella.
Is your parent safe in their home? Are they remembering to lock their doors? Giving out personal, private or banking information over the phone? Remembering to turn off the stove or how to use the TV remote?
It may be reasonable to slow down normal social activities, but has your parent stopped engaging entirely? Has weather/illness contributed or are they becoming overwhelmed by the effort/logistics required to plan or attend social outings?
If you are seeing any concerning behaviours in your parent, says Kinsella, "This is the time family members need to open the dialogue and involve their parent in the decision-making process." Questions to ask: what help do they need, who is going to provide that help? Is it the best alternative? You might want to propose some possible solutions, such as additional family support, outside services (private, community or government services) or a retirement residence environment.
Residents choose Amica when they wish to maintain their independence and they prefer a premium lifestyle. In many cases, they can move to an Amica independent living suite and receive support as they request it with tasks like bathing or getting ready for the day. Others choose assisted living at Amica because they prefer the safety, security and total peace of mind of having dedicated team members looking out for their well-being 24/7.
For us, it really is about providing the quality service we believe seniors deserve," says Kinsella. "That generation has given us so much and it's about us giving back. As children of aging parents, we want them to be cared for as we ourselves would do. At Amica, our goal is to mirror their day at home as much as we possibly can. We do so in beautiful surroundings with amazing food, the opportunity to socialize with a peer group that enjoys the same things they do and team support available 24/7 to assist them wherever needed." The burden of stress is gone for both parent and family. It truly is peace of mind.
Paulette Kinsella has over 40 years of nursing experience and has specialized in retirement care since 2005. Her focus as a Regional Director of Wellness is to ensure all Amica residents receive professional, high-quality care personalized to their needs and preferences.
Find out how residents are enjoying great amenities, activities, flexible dining and personalized service at Amica residences. Book a personal visit today.