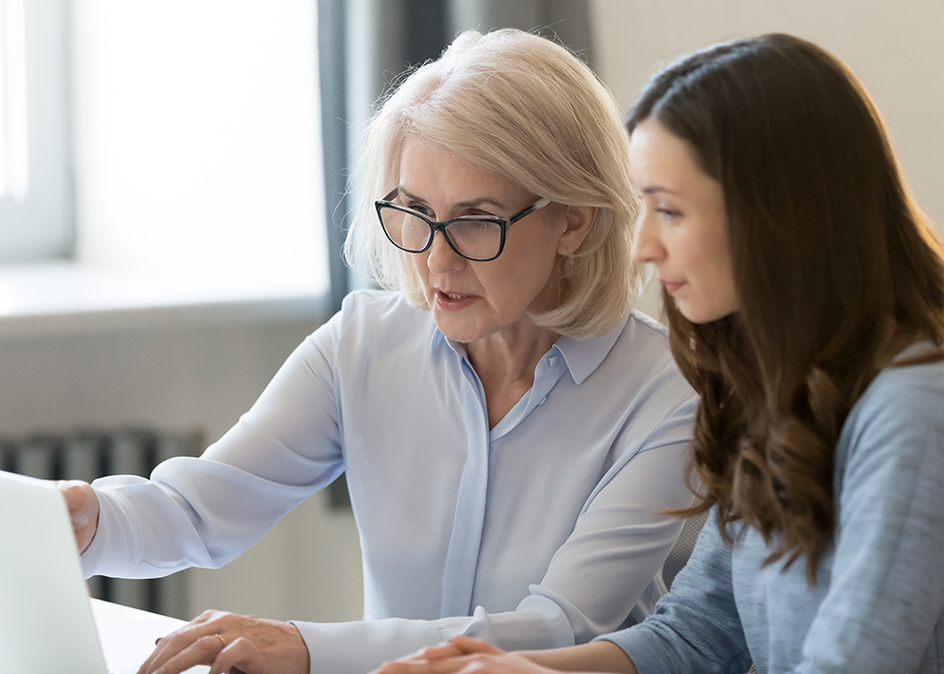 While nobody likes to think about becoming ill, mentally incapable or dying, it's very important to get your legal documents in order as soon as possible so that you have control over your future healthcare decisions and estate. (And to make things easier for your loved ones.) Preparing a will and power of attorney (POA) — and keeping them updated — can be a lot easier than you may think. It's key for you and family members to understand what the law allows (and doesn't allow). The following questions and answers about wills and power of attorney basics can help you get started without further delay.
"57% of Canadian adults don't have a will and about two-thirds of parents with minor children don't have a will," says Erin Bury, CEO & Co-founder of Willful. "One in 10 wills are also out of date."
Creating power of attorney is equally important, adds Andrea Prashad, Amica's VP of Resident Experience. "It's practical and makes it clear who is responsible for your finances, property and care decisions."
Prashad and Bury shared their tips in a webinar on the importance of power of attorney documents and wills, and the role that each document plays.
Why should you create a will?
A will outlines how you'd like your estate divided upon your death. You don't legally require a will, but if you don't have one then the province or territory that you live in will control how your estate is divided and how your minor children are cared for. Preparing and updating your will is a thoughtful gesture, as it will help your estate representative and loved ones deal with your estate — both assets and debts — with fewer delays. You can make a will if you're of sound mind and above the age of majority, so craft a will as soon as possible and update it regularly.
What happens if you die without a will?
It's called intestacy when a person doesn't have a valid will upon their death. In this situation, the province or territory that you live in will appoint an executor and determine how your estate is divided based on succession. This process can be time consuming and stressful and may leave out people who are important to you, such as a common-law spouse. The court may also have to appoint a guardian for any minor children.
"It means that what happens may not match your wishes," says Bury, adding that you may end up with an executor or guardian you didn't want, as well.
How do you make a will in Canada?
There are several ways to create a legally binding will. (Using a lawyer well-versed on wills is typically best, especially for complex estates, as they're trained in estate law and know how to minimize taxes.) Will making options include:
Handwriting your will. This is called a holographic will, which is accepted in Canada except for in BC and PEI. It's not ideal, because most people don't know everything they need to address. You – a.k.a. The Testator – can sign the will and it doesn't need to be witnessed. Note, however, that it needs to be handwritten and not created on a computer, typewriter or phone. Once complete, you should share it with your estate representative, also known as an executor.
Using a DIY will kit. Once you've filled it out, you'll need to sign it in front of at least two witnesses together. (They'll sign it as well.) The witnesses should not be a beneficiary of the will.
Using an online will service. Platforms like Willful, LegalWills.ca and others let you customize your will, but you'll still need to print and sign your will with two witnesses. (See above.)
Hiring a lawyer. Although you will have to pay legal fees, a lawyer will ensure that you've considered everything and that documents are witnessed properly. Check your provincial or territorial law society to find a lawyer near you.
Bury recommends using a lawyer for more complicated estates and situations. Here are some examples:
You're separated but not divorced;
You have a business that requires additional custom wishes;
You have assets in other countries, and you want to create multiple wills in different jurisdictions;
You have conditional wishes, such as inheritance contingent on a child going to university; and
You want to create complex trusts, like a spousal or common-law partner trust or a Henson Trust for a child with a disability.
Who should be your estate representative?
You can name one or more people to be your estate or personal representative – sometimes known as an executor, liquidator or estate trustee. They can be a financial professional, friend or family member whom you know is organized and responsible. After you die, they'll collect and oversee your assets, pay your debts and divide your estate according to your wishes. If you don't name an estate representative, your province or territory will name someone.
"The thing to remember is that it's a lot of work, because even a simple estate can take 12 to 18 months to administer," says Bury. "So you either want to choose someone who you know has the time or inform them that they can hire someone to help at the expense of the estate."
When should you update your will?
A lot can change over time, so it's wise to review and potentially update your will every few years. Key times to make or revise your will include:
If you get married or start a common-law relationship. (Note that in some provinces and territories, your old will may become void if you marry, become common-law, separate or divorce);
If you become a parent or want to change the guardian of your children;
If you separate from your partner or divorce;
If your financial situation changes and you have new businesses, investments, assets, properties or valuables;
If you want to add or remove beneficiaries;
If you want to update details, such as who would take care of a pet;
If you need to change your estate representative; and
If you want to donate to a new cause or charity.
"You can update your will with a codicil, which is essentially an addendum, or you can execute a new will that once executed, revokes any previous will," says Bury. "You can also use what's called an alteration, which is writing on an existing will, but you'll need to initial that change and make sure the original witnesses to the will witness the change, as well."
Should you outline your funeral wishes in your will?
You can include your funeral desires in your will; however this is not legally binding in Canada. Pre-arranging and pre-paying for your funeral service can reduce stress and hardship for your loved ones, however. Find out about funeral service regulators in your province or territory in The Canadian Consumer Handbook.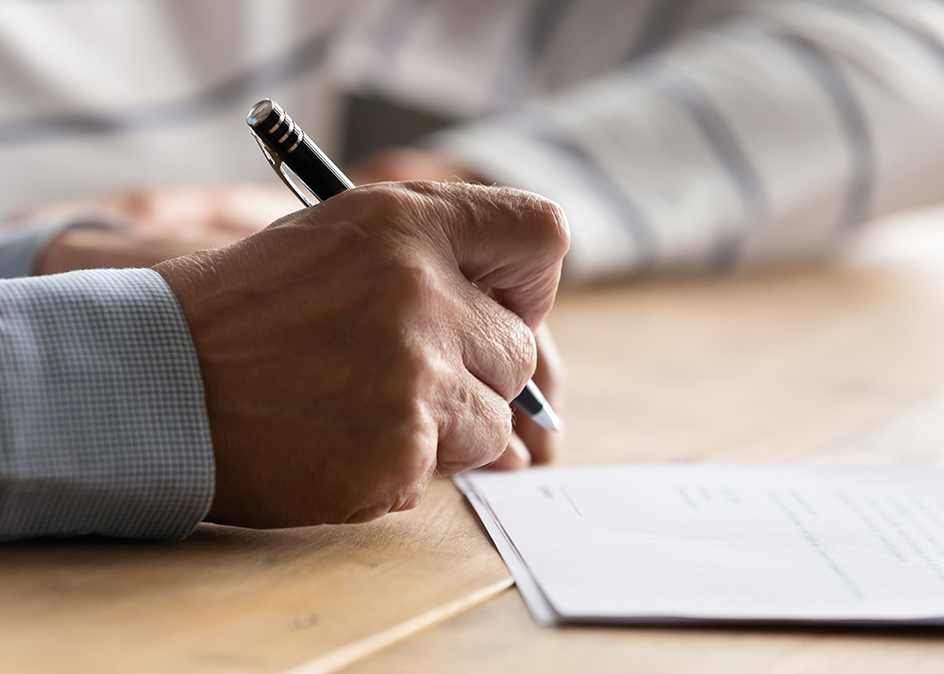 What is the difference between a will and power of attorney?
Your will determines how your estate is divided after you die, while a power of attorney document gives one or more people the authority to manage financial, legal and medical decisions for you while you are still alive. (Which ends upon your death.) It's important to create power of attorney documents while you're healthy and in sound mind. (The definition of mental capacity varies within Canada, but generally you need to be able to understand the consequences of legal and financial decisions.) Why do you need to give power of attorney, you ask? An unexpected accident or debilitating illness may prevent you from managing your own affairs, even temporarily. It can be difficult for loved ones to assist you without power of attorney.
What are the various types of power of attorney?
There are different kinds of power of attorney documents to cover different aspects of your life, as follows:
General power of attorney. This document allows a person or people to handle your financial affairs, from banking to real estate purchases and more, while you are mentally capable.
Enduring or continuing power of attorney lets your attorney(s) continue to manage your property and financial matters even if you become mentally incapable. The attorney can't give power of attorney to anyone else or make or change your will or insurance, however. Even if you have a power of attorney, you can continue to manage your affairs for as long as you're mentally capable.
Medical/personal care power of attorney. This may also be referred to as a representation agreement or health directive. This enables the attorney(s) to make decisions about your health care, housing and well-being. Ideally you should let this person know what type of care you'd like in future and whether you would want to be on life support if you were unlikely to recover.
Limited/specific power of attorney: Unlike an enduring POA, you can create a power of attorney for a limited period of time or a specific task such as selling a house.
Read more about Power of Attorney in this government of Canada fact sheet.
Do you need a lawyer to make a power of attorney?
It's wise to use a lawyer if your affairs are complex, but you can also get power of attorney kits online or in bookstores. Look online for guidelines on power of attorney that are specific to your province or territory. Get the final document notarized (or signed in the presence of two witnesses who are not your spouse or children). Make copies of all necessary documents and keep them safe, plus give copies of your POAs to your attorney and loved ones.
Who should I choose as my attorney or attorneys?
Given the control that a power of attorney grants, it's wise to choose a financially-savvy, trustworthy and dependable family member, spouse or friend. Ask them if they're willing to take on the responsibility, as an attorney can refuse. Note also that sometimes attorneys are compensated for their efforts. (You can also hire a trust company or financial or legal professional to manage your property or finances.) It's wise to appoint a substitute attorney in case your first choice is unable to serve, too. If you select more than one attorney, make sure they get along and consider including a third attorney who can function as a tiebreaker in the event of disagreements.
Ensure that your attorney(s) understand the powers and requirements of the role, putting your best interests ahead of their own. There are obligations to ensure your safety and well-being, says Prashad. "For instance, the POA for care has an obligation to foster regular personal contact with supportive family and friends."
What happens if you don't have power of attorney documents?
Not having a POA can make things challenging for loved ones if you are suddenly incapable of managing your affairs. A family member may be able to make some health care decisions on your behalf, but it's not always clear cut. Without a POA, a spouse, family member or friend may need to apply to make financial or property decisions for you or apply to become your guardian of property. This can be time consuming and potentially costly.
What if your elderly parents or spouse don't have a will or power of attorney documents?
It may seem like a tricky conversation to have without overstepping, but it's important for seniors to understand that creating a will and power of attorney documents will give them more control. Discuss the issue with your parents (and possibly other family members). Share this article and other resources so they understand the consequences of not having them. You can't force someone to create a will or power of attorney, however.
What is 'capacity' and how do I evaluate my parents' or spouse's situation?
To make a power of attorney, a person needs to be of age and mentally capable of understanding their assets and obligations. They need to be cognisant of the legal authority that the POA grants (and its potential for misuse), and that they can cancel the POA anytime.
Mental capacity can change quickly. If there are concerns about your parents' capacity, research the legal mental capacity guidelines in your province or territory. An individual diagnosed with early-stage Alzheimer's disease or dementia may still have mental capacity, for instance. So you may need to organize a capacity assessment by a capacity assessor. (Remember that your parent must agree to the assessment unless it is court ordered.)
What do I do if my parent or spouse is mentally incapacitated?
Consider adult guardianship if your parent doesn't have decision-making capacity and doesn't have a power of attorney. You can apply to become their guardian of property (managing their financial and property decisions but not their care) or guardian of the person (making decisions regarding their health care, housing and safety).
What if you or your loved one is considering moving into a retirement residence?
It's advisable to make a will and power of attorney documents for finances and personal care as early as possible while still mentally capable. Share the attorney information with the residence so the care team knows who is responsible to make decisions for you, your spouse or your parents in the event of incapacitation.
If there is no power of attorney or guardianship in place, typically the senior decision maker from a residence perspective would be determined by rank such as the spouse, parents and then children. However, if family members cannot agree, Prashad says the team or family members may reach out to the Office of the Public Guardian and Trustee for support and clarity.
Prashad offers even more tips in our recent webinar. Plus, get pointers on how to finance senior living and learn how to optimize your retirement income and plans in our article, 7 secrets of financially fit seniors. Your reward for all that research? Estate plans, documents and finances in order so you can enjoy the lifestyle and care that you deserve, well into your nineties.
Book a virtual or in-person tour to find out what it's like to enjoy living on your own terms in an elegant Amica residence with outstanding dining, amenities, activities, senior care and safety measures