You, your senior friends and loved ones may be feeling increasingly isolated after more than a year of COVID-19 restrictions. Five simple tips can help, including acknowledging your feelings, understanding the differences between isolation and loneliness, and learning about the causes and risks of social isolation so you can make positive changes.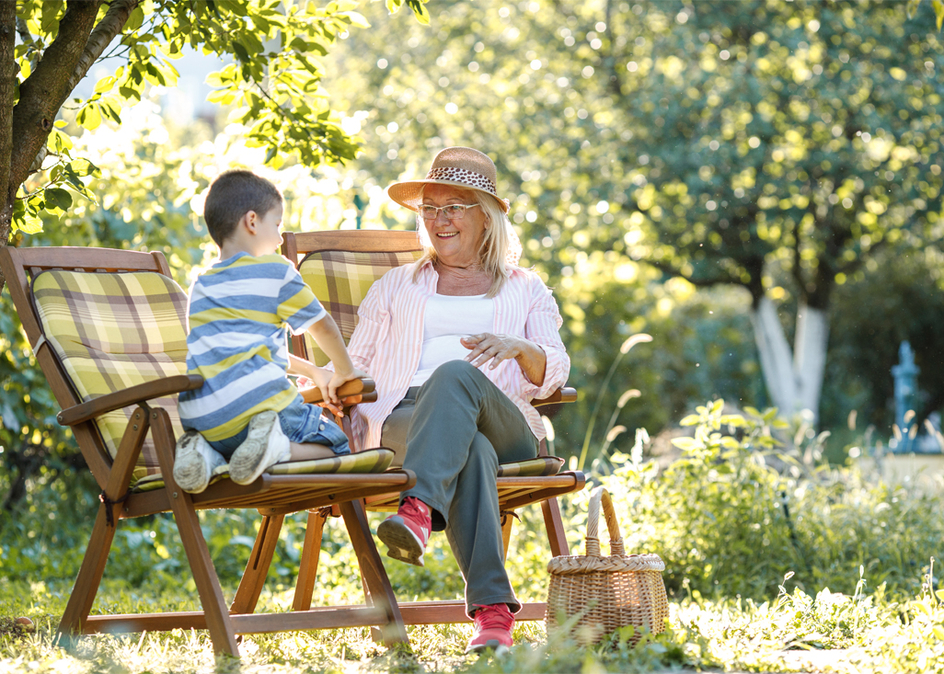 A recent study found that 24% of older adults were socially isolated, says Dr. Nicholas Nicholson Jr., a nursing professor at Quinnipiac University who researches geriatric isolation. Long term, that can have physical impacts, so it's important to address it.

Watch a recent Amica webinar to learn Dr. Nicholson's tips for reducing isolation in seniors, as well as data from Amica Vice President Amy Holland on the advantages of retirement living.
Tip 1: Understand the difference between isolation and loneliness
Loneliness is a feeling that we all experience occasionally, whereas social isolation refers to a lack of social connections and interactions based on physical or psychological distance from the people and relationships we care about, says Dr. Nicholson. That can affect our emotional and mental well-being, and older adults are most at risk.
Tip 2: Identify what contributes to isolation
When seniors and caregivers know the issues that trigger social isolation, they can create strategies to offset it. Factors include:
Personality
Personal health problems that affect our ability to connect, such as vision or hearing impairments
Challenges in mobility and transportation that leave seniors stuck at home
Relocation or loss of friends and family members
Housing or living circumstances that make it difficult to see others. Dr. Nicholson stresses that having the right housing situation is very important.
Tip 3: Know the risks of social isolation
Acknowledging the real health impacts of isolation can motivate you and your loved ones to make proactive changes. According to Dr. Nicholson, social isolation can lower your quality of life and increase your risk of depression, substance abuse, hospitalization and death.
Tip 4: Start combating social isolation
While the following strategies to create connection may seem obvious, they require consistent effort, follow up and encouragement from caregivers or loved ones:
Reach out and build new networks. Say hi to a neighbour, make new friends and call or write to old friends regularly to beat isolation.
Read a children's book to your grandchild or a young relative. Book a time each week for a telephone or video call or reading time outdoors. It boosts connection, interaction and helps young kids with their learning.
Try something new. Book a masked walk around the block or a cookie exchange with a neighbour, or join an online class or book club for seniors.
Plan your day or your meals. Taking charge of your day gives you something to focus on and a feeling of control over isolation.
Tip 5: Consider safe senior living
Keeping everyone safe was Amica's top priority long before COVID-19. Vaccinations are just the latest step in our comprehensive safety protocols — including masking, sanitization, physical distancing and more — that allow people to live together with peace of mind.
Safe and enriching activities, fitness classes, gardening, cooking workshops and volunteer work bring Amica residents connection, joy and a sense of purpose — and may be just what the doctor ordered. "It's really about the benefits of being a contributing member to the community," says Amy Holland, Amica's VP of Sales and Marketing.

Watch the webinar to get even more insights and inspiration from Dr.
Nicholson and Holland about social isolation in seniors. Also, follow Amica Senior Lifestyles on Facebook to learn about other Webinars for Seniors with nationally recognized experts. With sessions on improving your sleep, creating a will and Internet safety, Amica empowers seniors and families to stay engaged and informed.

Schedule a tour to learn more about inspiring lifestyles for seniors, including exceptional dining, amenities, activities and flexible, personalized care.