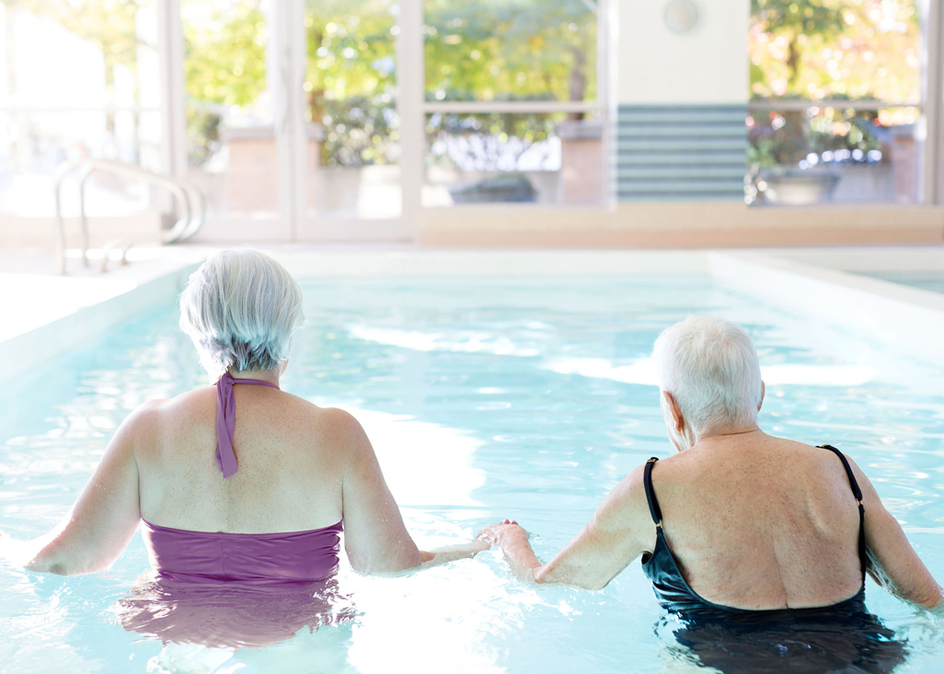 Solitude has a funny way of clarifying what we want most out of life. That's the case for dozens of seniors who moved to Amica during the first few months of 2021, many referred by current residents or family members. After a year of pandemic restrictions, they're embracing the chance to live more fully in a safe, vaccinated bubble where everyone can enjoy meaningful relationships and activities with like-minded peers, with professional support should they need it.
"It's about quality of life," says Hazel Mamaril, a registered nurse and Director of Wellness at Amica White Rock. (Mamaril received the Nightingale Award for exceptional resident care, the highest honour for an Amica Director of Wellness.) "Our personalized approach means that we ask what's most important to you and how we can support you, keeping you in charge of each day — and that naturally boosts your mood, well-being and social engagement."
1. Keeping busy, healthy and fulfilled
While community services and programs remain closed, seniors at Amica can have a delicious meal in the residence's dining areas or join their choice of inspiring activities. One resident with mobility challenges loves the camaraderie at accessible fitness classes. Other Independent Living and Assisted Living residents are more active than they were before at home simply by visiting the residence's many social spaces.
2. Vaccinations and safety
Keeping everyone safe was Amica's top priority long before COVID-19. Vaccinations are just the latest step in our comprehensive safety protocols — including masking, sanitization, physical distancing and more — that allow people to live together with peace of mind. That's often preferable to living alone, having to manage the anxiety of shopping and getting to appointments safely, or allowing paid caregivers in.
3. Award-winning health care
Instead of a patchwork of help from family, neighbours and home care, at Amica you're supported by professional, personalized care and 24/7 monitoring by on-site nurses whether you choose Independent Living, Assisted Living or Memory Care.
"We're like a secondary family," says Mamaril. "One resident in Memory Care remembers the due date of one of our pregnant care aides. He buzzes his pendant to invite her to sit and rest with the baby."
4. Staying social, making friends
You're never far from a good conversation at Amica, whether at distanced activities, social events or the rooftop terrace. At Amica White Rock, two widows have started sharing experiences and friendship in the dining room. Families are happy to be getting together in person again as B.C. provincial regulations allow; throughout the pandemic, team members have helped everyone stay close using technology.
5. Maintaining your interests
You won't find a retirement residence with a greater selection of social programs geared to seniors than an Amica residence. Seniors request the activities they like best while our teams organize everything; up to eight daily choices range from wine tastings and book club to wellness talks. (Follow Amica on social media to see for yourself.)
Booking a trial stay is great way for you or a loved one to enjoy a break and experience personalized senior living. A recent trial stay visitor at an Amica residence in B.C. liked the atmosphere, activities and suite so much, she said to her family, "You can sell my house now."
Schedule a tour to learn more about inspiring lifestyles for seniors including exceptional dining, amenities, activities and flexible, personalized care.