Most of us probably found a sense of purpose as young adults. We married sweethearts, raised families, worked, volunteered and contributed to the growth and prosperity of our great country. Over time, we lost some of these roles that once defined us, as children grew into adults, we retired from busy careers or grieved the loss of a beloved spouse or family member. At Amica, we're proud to report that our residents are finding meaning and purpose later in life — sometimes after moving to senior living.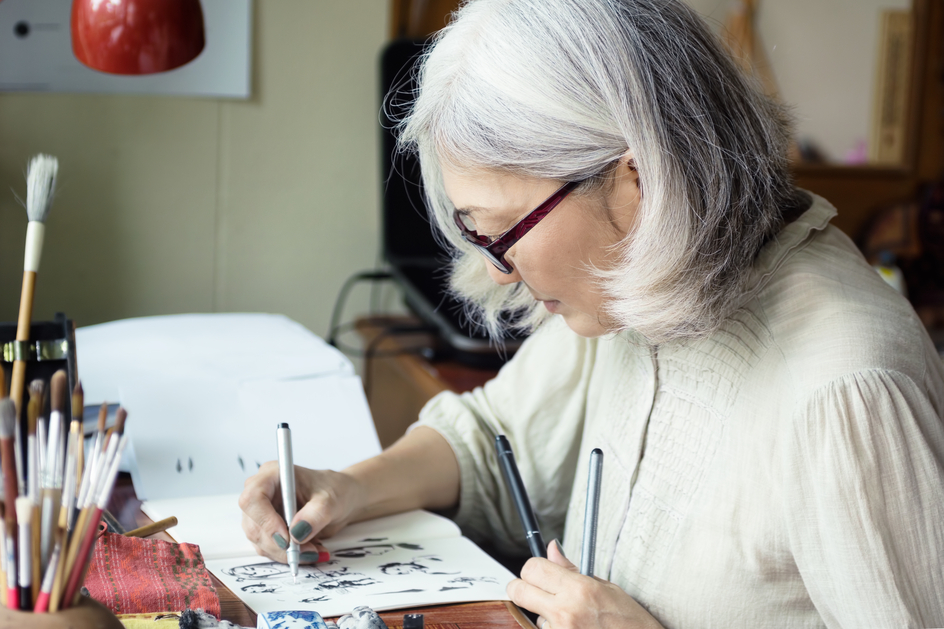 Tech pioneers
Soon after moving to Amica, Conrad decided he wanted to do whatever he could to build community and bring joy to his fellow residents. At 88, he learned how to use YouTube to program music and videos on his laptop computer. He now runs a popular monthly music program, making playlists of music from the '50s and '60s and playing videos in the theatre. Conrad also organizes a regular Wii bowling tournament, which has become a mainstay at the residence. "Residents come with a smile on their faces and express their gratitude," says Life Enrichment Assistant Lorraine Shaw. "This is all he needs: knowing that it makes his friends and neighbours happy."
Amateur historian
A well-travelled history buff, Herb always had a deep interest in mentoring, teaching and exploring Canada. These passions were re-ignited at
Amica Bronte Harbour
, where he curated a photography exhibit to celebrate Canada's 150th birthday. When he presented his exhibit at Bronte Harbour and neighbouring Amica residences, seniors said he brought back memories about their own hometowns. Even residents who had not previously participated in activities were excited to hear Herb's entertaining stories about his travels and Canadian history. "The joy he brought is immeasurable," says General Manager Kathleen Febbraro. "My grandfather always used to say, 'To rest is to rust.' I'm not rusting, or resting!" says Herb. He also founded and hosted SuperDogs, a hilarious and heart-warming dog stunt show that has toured around North America, and he starred in the movie Daniel and the SuperDogs.
Philanthropist
Leone, a resident of
Amica West Vancouver
, began volunteering at age 65, giving her time and energy to support people suffering from mental illness. When she was 93 and her husband passed away, Leone quickly learned how to manage and control her extensive charitable giving portfolio. She has donated millions of dollars to children's hospitals and churches, and received multiple awards and certificates for her contributions. "It makes my heart warm. We didn't need the money and there were so many causes that did need it," explains Leone. Having never had children, she places special significance on giving to others to improve their lives.
Find out how residents are enjoying great amenities, activities, flexible dining and personalized service at Amica residences.
Book a personal visit
today.