Are you or your loved one hung up on moving to a retirement residence for fear of losing your fabulous kitchen? What if you learned you might have not one but two kitchens at your fingertips! At Amica, residents enjoy three chef-prepared meals daily, a private suite with its own kitchenette, plus some Amica residences also have a hobby kitchen that gets plenty of use. Find out the top 5 reasons our residents love the hobby kitchen.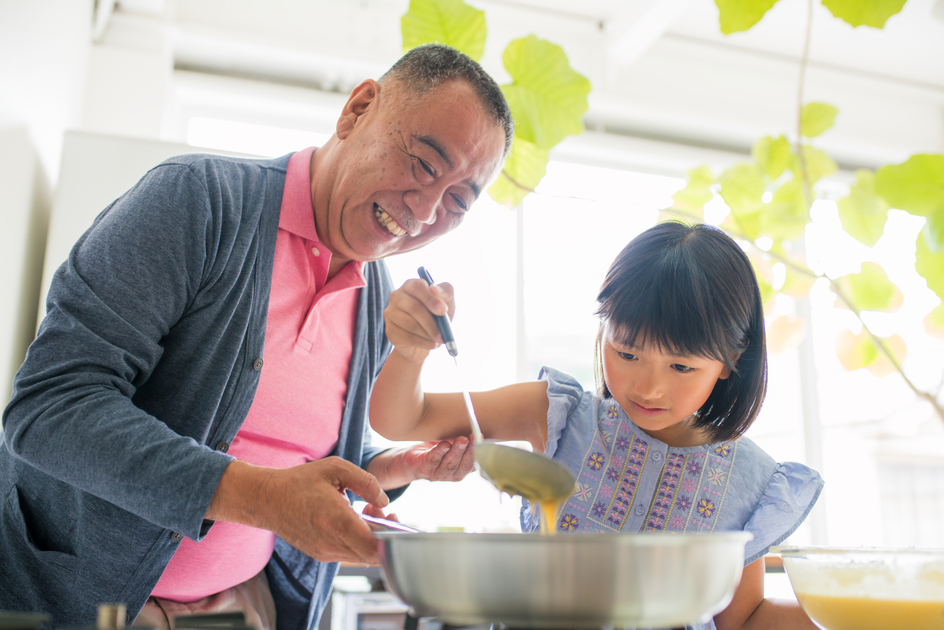 Cooking demonstrations

Amica Unionville's Red Seal–certified chef has worked in kitchens around the world and loves to share his travel experiences as much as residents love to hear about them. Once a season the hobby kitchen turns into an intimate cooking theatre: with a mirror mounted above the counter, residents watch the chef showing his tips and tricks. "They like seeing him filet a fish, for example, and love listening to his stories," says Life Enrichment Coordinator Renée Welch.

Private dining

One of the residents at Amica Unionville is a foodie who likes to organize private dinner parties in the kitchen. A small group of interested residents works with the chef to set a special menu, from an elegant surf and turf dinner to a casual rib feast. Groups also get together to order in ethnic dishes from local restaurants specializing in Greek or Chinese cuisine. They get to "travel" without leaving home and then share a meal together in the kitchen.

Family parties

From family potlucks to birthdays to celebrations of life, our hobby kitchen is a go-to spot for private gatherings for large and small groups. For starters, it's an inviting room just like a home kitchen, with lots of plants and simple décor that's easy to personalize with decorations. Families also love the convenience: it's often easier to meet at the residence instead of bringing the resident to another location, especially for seniors with cognitive or physical issues. "We recently hosted 80 people at a 90th birthday party for a longtime, heavily involved community member — even the mayor came!" says Welch.

Club get-togethers

Since our residences also have a bistro where residents meet for coffee and snacks, we tend to use the hobby kitchen when residents want a little privacy or to roll up their sleeves and get dirty. Poke your head in one day and you might see some serious games of bridge at the kitchen tables. Another day, you'll find the knitting enthusiasts clicking away. Once a week our resident and budding artists cover the tables with drop cloths and brush up on their watercolours. The same goes for the green thumbs: we've made centerpieces in the kitchen, and gardening club members use it for watering and transplanting the community's plants. "We're able to make a mess and it's easy to clean up because the sink is right there," says Welch.

Cooking and baking

Of course, families also use the kitchen to create their favourite foods. "Often I get to be the sous-chef, which is fine by me because I get to learn!" says Welch. One family books the kitchen every December and spends hours baking: in addition to making treats to enjoy over the holidays, they also share packages of goodies with the staff and residents. "It's a nice reminder that we're all in this together and we're like a family."


You'll be surrounded by great amenities, flexible dining, activities and personalized support at Amica residences. Book your personal visit today.