What does it mean to families when their parents are happy? It means comfort, peace of mind, quality of life — the same assurances we provide for our residents. So, how do we do this at Amica Senior Lifestyles? We sincerely mean it when we say, "It's the people." Every single day, Amica team members beautifully demonstrate our guiding values in action—including serving every senior with passion and joy, and treating everyone with dignity and respect. Although don't just take our word for it: To show how those values translate into actions that make a difference in the lives of our residents, we're honoured to share this letter of thanks from a satisfied family.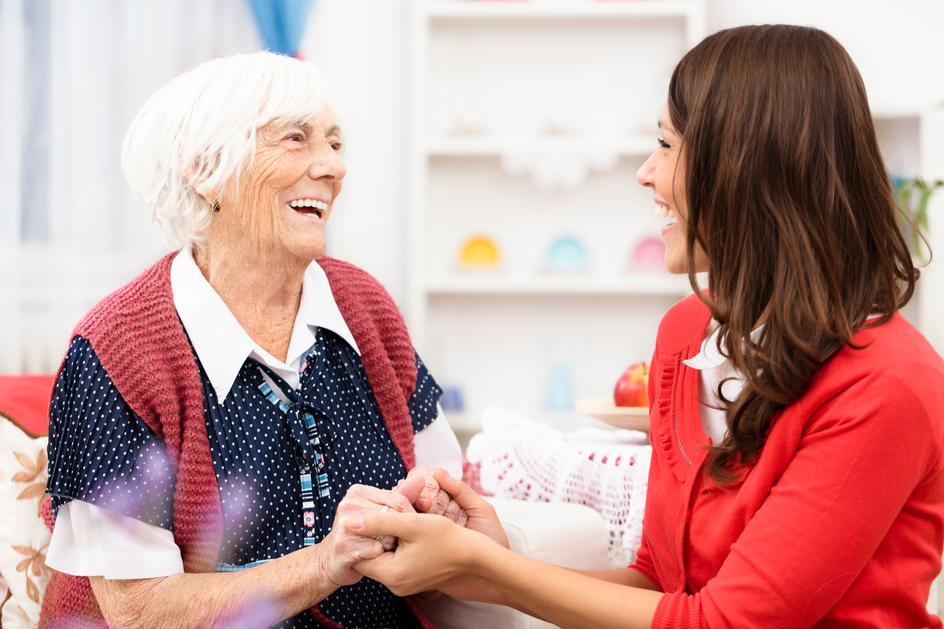 "Mom has been with you for around six months," wrote Elaine, the daughter of a resident. "As you know, she came from 'that other place' (LOL!). Although it was also a lovely place and I felt she was well taken care of, I feel like now she is loved."

"Everyone at your residence is so kind and caring. They take the extra time with all the residents and seem to make all of them feel special. My mom was raised by her grandparents, separated from her siblings at a young age, and always seems to feel like she doesn't belong. I'm not saying that she doesn't belong, but that's just the way she feels. Since being at Amica, she has told me that she feels like she is getting special treatment. I'm not used to hearing my mom say that so I applaud your team for breaking the code!

"In particular, Mom very much enjoys her 'spa day.' I'm not sure exactly who takes care of her when she is there, but she loves it and feels very safe and comfortable. Mom has mentioned the kindness of Maria, the woman who cleans her place, who always has time for a little chat. Recently there has been another person doing the cleaning; again, she tells me how nice they are.

"Mom has also mentioned the attentiveness of the staff in the dining room. Apparently, there is a lady who often sits at my mother's table who needs a little more help. Mom says the staff are just great with her.

"Mom and I cannot say enough about Deb. From the first visit when we had lunch there, Deb has made Mom feel like she is Deb's favourite (they were both Girl Guides). This is not an easy task, and I don't even care if it is true or not! I love that my mom thinks she is someone's special girl.

"Another person of special note is Irene on the front desk. I have to say she is always cheerful, never moody and always helpful. I look forward to her smiling face each week.

"On a personal note, I want to thank you, Victoria. You have such a sincere approach to your job. You seem to really care for the residents and truly understand and appreciate that this is their home, not simply a unit where they happen to live. Your energy and love spills over to your staff and the service they provide.

"Too often we hear all the negatives and not the positives. I wanted to let you know how much my siblings and I appreciate that our mom is well cared for, safe and happy! Happy mom equals happy kids.


Find out how residents are enjoying great amenities, activities, flexible dining and personalized service at Amica residences. Book a personal visit today.