We value our residents' thoughts and feelings at Amica, so we invited our seniors to answer the question, "What does Canada mean to you?" Their answers are as heartfelt, funny, insightful and unique as the seniors themselves.
"Canada represented a fresh start and greater opportunities for us when we emigrated from the Netherlands," say Harry and Rhea. "The Canadians had a special place in our hearts as they were key in liberating the Netherlands during the Second World War. We love Canada for accepting people of all nationalities and religions. We are free to express ourselves. We love the awe-inspiring beauty of this country."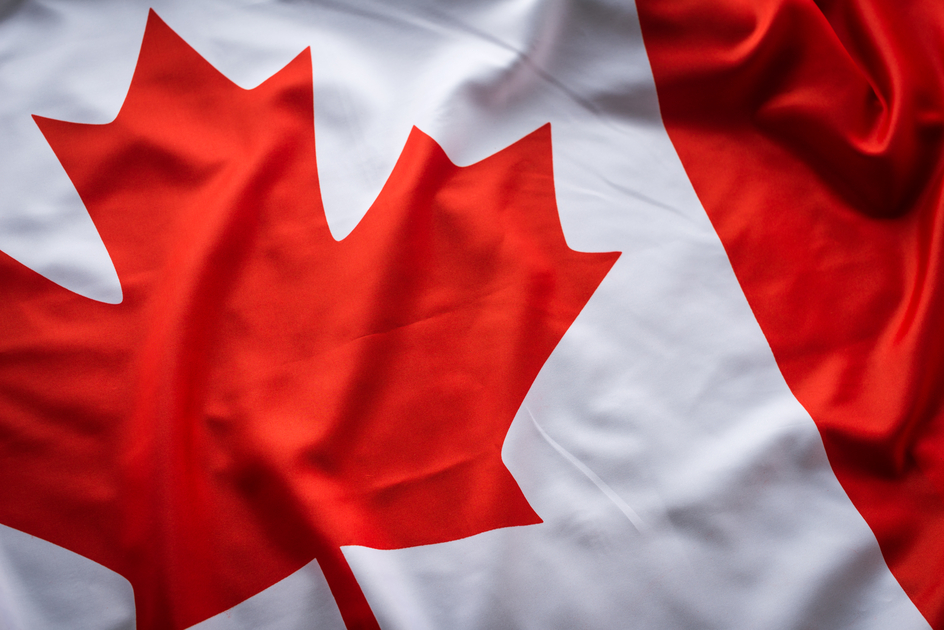 "I feel proud to be Canadian," says Pat. "I was born in England, and came to Canada when I was three years old. I always thought of myself as a Canadian citizen until I discovered in my 40s, when I was applying for a passport to travel overseas, that I was, in fact, a British citizen! I became a citizen, and feel very grateful."
"I was born and lived in Poland, and came to Canada with my husband and three children," says Cecile. "Canada is a good country with opportunities if you are willing to work. It wasn't easy. I had English before I arrived, which helped. I am grateful and thankful for what the country has given me."
"My husband came to Canada in 1954 and I followed in 1955 with my mother and two children," says Joan. "Canada is a wonderful country. We have never been sorry that we made this our home."
"A Canadian passport is honoured in almost every country in the world," says Audrey. "We are a well-respected nation for assisting those less fortunate than ourselves. I'm so grateful to be Canadian!"
"I came to Canada in 1946 as a war bride," says Dorothy. "Canada has been good to me. We bought a house, had a son and two daughters who have all done well. I've traveled from Vancouver Island to Newfoundland admiring the scenery—oceans, mountains, lakes, rivers, glaciers like nowhere else. We have freedom and peace in a world of turmoil. I'm so proud to call myself Canadian."
"Canada is a country where I can be myself," says Fran. "I can get an education, voice my opinion, practice my religion and customs. I traveled across the country, once by car and once by train. I found it to be a beautiful country. Each province had lots to see and do and the people were friendly."
"Canada means peace," says Beryl. "People accept each other and we have good medical care."
"Canada is the best country in the world," says Evelyn. "Besides being a true democracy, it is so beautiful—from the Maritimes and its wonderful beaches to B.C. with its gorgeous mountains."
"Canada means a lot to me," says David. "I was born in New Zealand. After graduating from teacher's college and gaining teaching experience, I emigrated to Canada at age 31. I met my wife, also from New Zealand, and we were married in Grand Bend, Ontario, where I was teaching. We had two daughters, and we have five grandchildren. I have been truly blessed to be living in Canada!"
"Canada is a beautiful country," says Frances. "Many nationalities live side by side in peace. Education is free to children. You can buy a house if you save for it, and live in a retirement home like Amica. I like it here!"
"I consider myself very lucky to have been born in Toronto in 1926," says Helen. "I was fortunate to have done a lot of travelling—I've been to Europe, South America and the U.S. I realized that there is no place like Canada to live. I have four children and nine grandchildren. One grandchild is a journalist in Washington, another lives in California, two are lawyers, one a paralegal, another is investment banker, one is an engineer, one is a chartered accountant and the last one is going to University of Toronto for her Master's. Where else but Canada could you have the chance to get a good education and have such good careers? Canada is a country where if you are willing to work hard, you can achieve any goal you set your mind to."
"I came in Canada 60 years ago," says Vittorio. "I love this country because I was able to bring up my family, including my two daughters. I am still okay, getting old and happy with the care I need now at my age. I am proud living in this country and cannot imagine being in any other place than Canada, my home."
"Canada gave my great-grandfather, an immigrant from Poland, the freedom to come here as a youngster, to settle down and raise his family," says Clara. "This country never questioned his poor English, his different mode of dress or his own country's customs. It gave him a chance to grow and love what he was doing, to build on that love and pass it on to his family. It gave him the future he was looking for—the ability to have a better life than what he had. It is for all this that I am so proud to say that I am Canadian and I love Canada. Happy 150th!"
"Canada to me means home, safety, love, family, liberty and equality," says Eva.
"To me, Canada is a land of opportunity and a land of immigrants," says Helen. "When I was a child during the depression, I remember our family receiving food coupons and shoes from the City of Toronto. When the war began, my father worked at De Havilland Aircraft Company. My mother was paid by the piece in a tailoring shop, where she hand-sewed the collars on thick army coats. Years of working and saving enabled them to buy a house. My eldest brother, through hard work and shrewd investments, owned four houses. He helped his family of nine, each one also shrewd investors. His twin sons became famous fashion designers! My brother and his classmates went to school and lived in the army barracks in Ajax, Ontario. After graduating as a civil engineer, he employed hundreds of workers from Ontario to Nova Scotia. Some of our neighbours' sons died in the war. My young sister became a doctor, one of the few in those days. We were all very proud of her. My husband and I were in business for 35 years. We raised four children, they made us very proud—all are successful in their chosen fields. Through all generations of my family, Canada has provided equal opportunities to those born here and those who immigrated to make Canada their home."
"We came here to Canada in 1959, worked really hard and bought a house," says Gina. "My children are all happy to have been born in Canada."
"Canada is my country," says Nora. "I was born in Guelph. I came from a busy and very happy family. I grew up, married and had four daughters. Canada keeps me happy!"
"Canada is a great place to live," says Lois. "We have good health care, seniors are helped and we are safe."
"I'm proud to be Canadian," says Bernadette. "We are loved around the world and well-respected by all. We have a lot to be thankful for and should be proud of our Blue Jays, Raptors, hockey teams, soccer teams and tennis players. We should all love our friends and neighbours and help each other to the best of our abilities."
Find out how residents are enjoying great amenities, activities, flexible dining and personalized service at Amica residences.
Book a personal visit today.