It's easy to feel isolated and sluggish during the winter. Here's how to brighten your days, and how we warm up winter at Amica, with fun activities and events.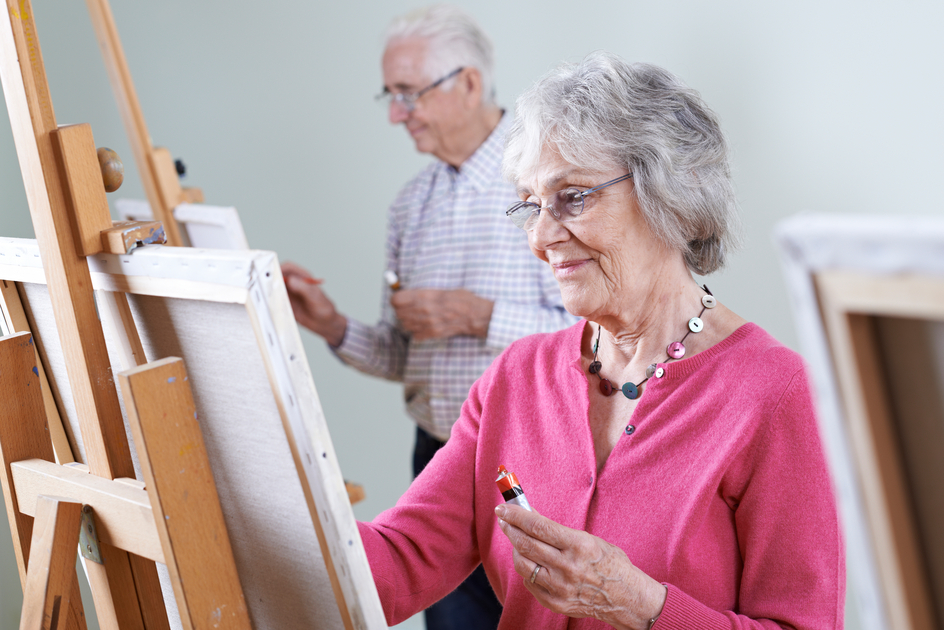 Brighten up your space
Some people suffer from seasonal affective disorder (SAD), depression that can affect Canadians during the fall and winter months. Research shows that, for those who experience SAD symptoms–such as hopelessness, irritability, tiredness and oversleeping–sitting beside an artificial light box (phototherapy) for 30 minutes a day can be just as powerful as taking antidepressants. Or open your curtains and sit close to windows to get your daily dose of sunshine.

Get moving!
Studies suggest that walking fast can help improve your mood. Find out if your local shopping centre has a mall-walking club, which is popular with many of our residents; others get their mileage walking the nice, long hallways inside Amica residences.

Try going outside
Yes, it can be hard when it's way below zero. But take inspiration from some of our residents who are devoted year-found walkers. In winter, they wear boots with grippy treads and stroll the local neighbourhoods around our residences. Lots of research shows the benefits of spending time outside for improving focus, reducing stress and easing symptoms of depression.

Bundle up
When you feel cold, it can make you feel more depressed. Researchers have also shown that staying warm can cut symptoms of the winter blues in half. Keep warm with hot drinks, wear cozy clothes inside, dress in layers when you head outside and aim to keep your home between 18C and 21C during the hours that you're awake.

Listen to music
Did you know that listening to cheery tunes can give you a great winter mood boost? No wonder musical events are always such a hit with our residents! Our residences offer winter entertainment that might include live jazz and hot chocolate, a local band playing at a winter festival, a pianist playing at a dinner gala or a fireside sing-along of old standards.

Plan a vacation or a staycation
Experts have found that the act of planning a vacation boosts feelings of happiness. If you can't fly to the sunshine this year, organize outings close to home. At Amica, we brighten up winter for our residents by organizing events and activities that offer the same escape from routine as a trip south. That includes winter barbecues with music and a summer menu, or Hawaiian-themed parties with island-inspired decorations, food and drinks.

Take up a hobby
If you give yourself a new interest to look forward to and concentrate on, you'll keep your mind active. It might be playing cards, learning to dance, doing crafts, journaling or writing a blog. Ideally, you'll enjoy your new activity alongside friends and family, since socializing is one of the best ways to keep the blues at bay and boost your mental health.

You'll be surrounded by great amenities, flexible dining, activities and personalized support at Amica residences. Book your personal visit today.