<>Paulette Kinsella recalls watching her in-laws struggle as they reached a turning point in life. Her father-in-law had become a caregiver for his wife, who was suffering from dementia. As a Regional Director of Wellness for Amica, Paulette knew they could improve their quality of life by moving to a senior living residence that supported their different needs, yet they initially balked at leaving their home. "My in-laws are no different from many seniors. I soon came to realize that the important piece was for them to be the driving force around decision making," she says. Here's why it's important to recognize your parents' need to direct their own affairs—and how to play your role as the support person.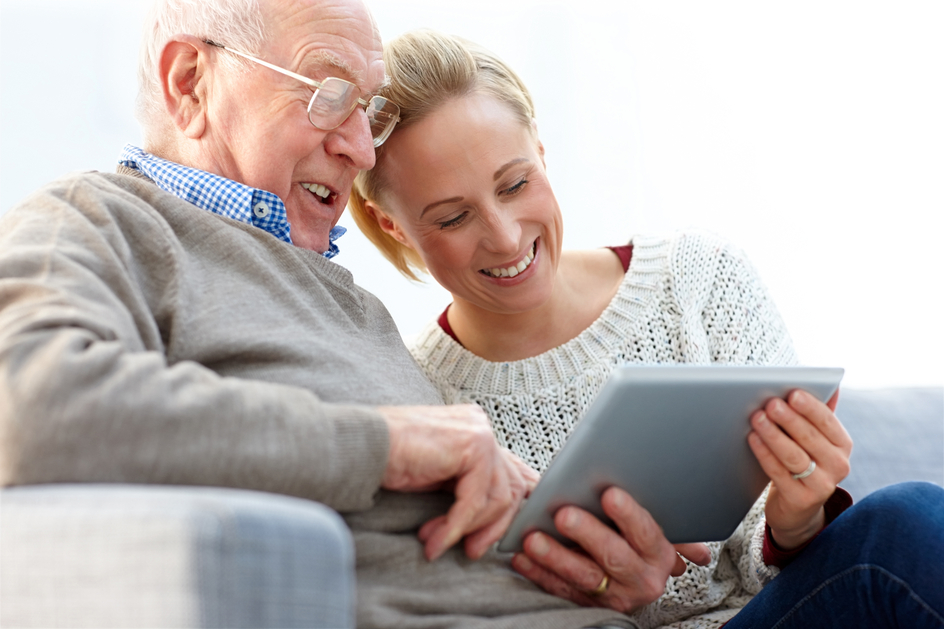 Respect their dignity
Sure, it would be simple for adult children if we could take the reins from our parents at the first sign that they are experiencing difficulty at home. We could choose a nice residence that's convenient for us, make all moving arrangements and deliver Mom to her new home. Except imagine it were you: you've lived independently for years, had a career, raised a family, and suddenly your child starts making decisions for you. "It's very much an issue of dignity," says Kinsella. "Seniors want to be in charge of their lives and be the decision maker for as long as they are able. When someone takes that away from them, it is both demoralizing and diminishing."
Open the conversation about moving
Kinsella has seen some families do all the scouting for a residence without any prior discussion with their parent. Then the family is surprised when Dad resists. She suggests opening a dialogue to express your worries. "You could say, 'Here are my concerns. I live far away and I'm so worried about you.' At first your parent may not understand or appreciate your concerns because living in the situation day to day sometimes blurs their perspective. If you keep things honest and open, it helps bring clarity: this might entail many conversations but you have opened the door."
First, try to learn how your parent feels about moving. Do they feel safe living alone? Will staying in their home another year or two make them happier? "If that's the case, I think we have an obligation as children to respect that," says Kinsella. "It may not be the best option in our eyes, but it is so important to seniors to maintain autonomy." Whenever you involve people in change, you're probably going to get more buy-in. You may find down the road that your mom comes to the decision on her own that she's no longer feeling safe or that she wants companionship, as her old social network is diminishing and family members have moved away.
Remember, it's about choice
After enjoying a retirement filled with determining what each day will bring, some seniors may eventually become physically frail or medically unstable, and living on their own is not in their best interest anymore. Although it may be very clear to you that mom should not be on her own, it's important to remember that your parent may not agree. "Letting seniors participate in and drive the decision allows them to feel supported and respected," says Kinsella. "They're entering a new phase in their life. Deciding where to spend what may be the rest of their life is probably the last big decision they will make and not feeling pressured by their children or others allows them to make the best choice for them. The most helpful thing you can do as a support is to ask them, 'How can I help?' They will appreciate that you have heard them."
Look to support their autonomy
Consider senior living residences together after you ask what's important to your loved one. Do they care most about living near family? Is fine dining their priority? Do they want to live in a place that can support their changing needs? Then, match their wish list with the places that deliver on those key points.
At Amica residences, seniors are encouraged to share details about their life, likes and dislikes during a detailed discovery process. Each staff member uses this information to personalize the services they provide. "This is a place where residents are encouraged and supported to continue to direct their own daily life," says Kinsella. "We want a resident's day to resemble as closely as possible the routines they had at home. You will find staff that are both caring and flexible, which allows the experience to really be about the resident and supporting them to live their life their way."
Paulette Kinsella has over 40 years of nursing experience and has specialized in retirement care since 2005. Her focus as a Regional Director of Wellness is to ensure all Amica residents receive professional, high-quality care personalized to their needs and preferences.
Find out how residents are enjoying great amenities, activities, flexible dining and personalized service at Amica residences.
Book a personal visit
today.