It's a big decision to move to senior living. This checklist of key questions can help your loved ones figure out their priorities and find a residence that feels like home.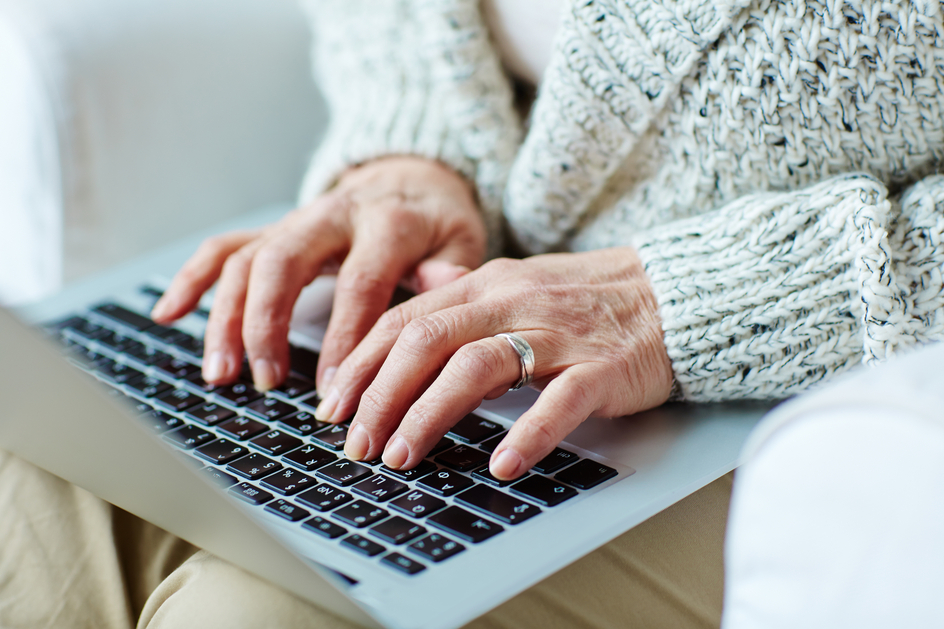 What are your mobility needs?
If your aging parent has mobility challenges, it may be possible for them to stay in their own home provided you renovate to make the house more accessible. One benefit to senior living residences is they are typically designed to maximize mobility and independence with features like wide hallways to accommodate wheelchairs and walkers; elevators to move between floors; non-slip flooring; and bathrooms outfitted with grab bars or walk-in showers.
Do you need transportation?
If you no longer drive, does the residence you're considering have a bus for resident outings or personal appointments?
How accessible is the residence to public transit, highways and airport/ferry terminals for you or your loved ones to get around or visit?
How appealing is the location?

Most seniors choose a location that puts them near their loved ones: are you considering a residence that's accessible to family and friends?
How accessible are everyday shops and services you frequent, such as shopping centres, banks, pharmacies, restaurants, cinemas, coffee shops, hospitals, etc.?
What does the surrounding city/town offer in terms of interesting attractions or destinations for walks, green spaces, family outings, etc.
If you like to get out for fresh air and exercise, how walkable is the neighbourhood around the residence?
What privacy/security/independence does the residence offer?

Is there 24-hour monitoring or an emergency call system?
Does the residence have a concierge?
Do suites offer sprinklers? A peep hole in the door?
Can you come and go as you please, or do you have to change your routines to fit the residence's schedule? At Amica, residents live each day their own way in a condo setting. Find out more about how Amica respects residents' independence and freedom on choice.
How do the suites meet your needs?

Is there a variety of private suite sizes and layouts? Expect to find everything from a studio suite to two-bedroom, two-bath options.
Does the suite have a full kitchen or a kitchenette?
Can you visualize how your furniture will work in the space? If it won't, are you OK with getting furniture scaled for condo living?
Can you control your own heating and cooling in the suite?
Does the residence/suite offer nice-to-haves like a balcony, patio, a nice view, a landscaped courtyard, etc.?
Is there adequate storage in the suite, including shelving, counter space and closet space? If meals are included, and if the residence has a gourmet kitchen accessible to residents, remember that you may not need as many cupboards to house a full collection of small appliances and cookware.
Does the rent include utilities such as electricity, heat, water, phone, cable and Internet?
How does the senior living residence support your health and wellness?

What level of care is offered, and what do you require? Do you need assistance with daily tasks such as dressing or bathing, or do you have more complex medical conditions that require monitoring or treatment? At Amica, a nurse and wellness team are available 24/7.
Does the residence work with your wellness goals? Amica partners with families to create a Personalized Wellness Plan that is customized to reflect each resident's unique needs, preferences and budget.
Does the residence have memory care? Many Amica residences do, with specially trained staff in a comforting, engaging and secure space to care for people with dementia.
Is there any way to get in-suite support based on your needs? Amica's flexible care offers support if and when seniors request it.
How is the food?

This is a big one considering you'll be eating in the dining room at least twice a day. Can you stay for a meal to sample the food?
How much choice is offered? Amica residents choose from dozens of entrees prepared by Red Seal–certified chefs, who switch up the menu to suit special occasions, local preferences and the seasons.
Can special diets be accommodated by the kitchen?
What allowances are made when you're sick and would prefer to dine in your room?
Do they have a private dining room if you wanted to host a family gathering for birthdays or holidays and other celebrations?
What is the dining room like: does it have tablecloths and appealing décor?
If you enjoy a cocktail, is the residence licensed to serve alcohol?
How appealing are the amenities?
Is there parking (indoor? outdoor?) for you and your guests?
Does the residence have a library, computer, games room, spa/salon, lounge area, swimming pool, movie theatre?
Is there a crafts room? A green space for walking or gardening? A patio for enjoying summer barbecues?
Let's say visiting family or friends want to stay overnight: is there a guest suite?
Is there a resident kitchen for baking up holiday treats with your family
How is the gym for those who like to stay active? Does it have your favourite equipment such as treadmills or stationary bicycles?
Are there fitness rooms for seated yoga and other workouts for all abilities?
Does the rent match your budget?
How much is the suite you really like, and what's included in the monthly rent?
Is the residence offering any move-in specials?
Do you need help figuring out if you can afford senior living?
Does the residence feel like home?
For some residents, this is the ultimate priority. It's not about having an indoor pool or white tablecloths in the dining room; it's about living in a vibrant and comfortable place surrounded by caring people who make you feel special and welcome in your own home.

You'll be surrounded by great amenities, flexible dining, activities and personalized support at Amica residences. Book your personal visit today.