Are you planning to see Mom or Dad this weekend? If so, could your home use a quick safety inspection to make it a little safer for seniors? From Sunday lunches to special occasions like holiday dinners, we know how important it is to our residents to enjoy time with their families. In fact, many take advantage of private dining at Amica to host gatherings right in our residences: no shopping, cooking or cleanup required. For those who prefer to entertain in their own homes, we'll leave the menu to you and instead offer a few safety reminders to protect the seniors in your life from unexpected slips and falls.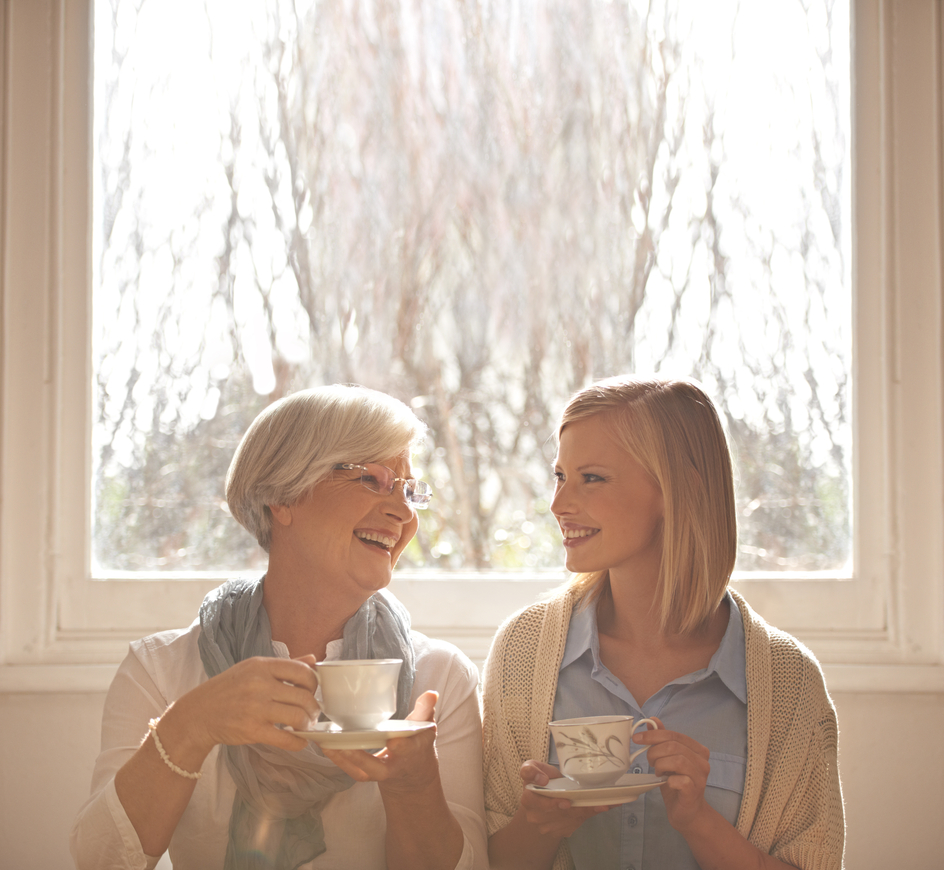 First, the startling news: an estimated 20 to 30 percent of seniors experience at least one fall per year. Falls are the leading cause of injury among older Canadians, causing 95 percent of all hip fractures. What's more, 50 percent of falls that land seniors in the hospital take place at home. Taking a tumble is more likely as we age due to changes in balance, less muscle and bone strength and compromised vision or hearing.
Before you prevent these accidents, it helps to think about how they happen. Slips occur when a walking surface and footwear don't have enough traction. Slips are often caused by wet or oily surfaces, spills, snow and ice, loose surfaces like throw rugs or mats, and flooring that lacks a consistent degree of traction. It may sound obvious, but trips happen when you lose your balance due to a collision between your foot and another object. Culprits include obstructed views, poor lighting, clutter, wrinkled carpeting, wires, open drawers or uneven walking surfaces like steps or thresholds.
Now for the good news: you can't stop aging, but you can help prevent falls by using this checklist to make a few adjustments around your house before your loved ones arrive for a visit.
Clear snow, ice and leaves from the front steps and walkway and make sure the entrance is well lit; repair any cracks or holes in the walkway.


Encourage seniors to leave on comfortable, flat shoes with a good tread inside your home: they provide better traction than slippers.


Wipe up all spills immediately and sweep debris off floors.


Keep interior and exterior walkways free of obstacles and clutter such as boxes, recycling bins, newspapers and cords (or be sure to securely fasten wires to the floor).


Move home accessories like magazine racks, plant stands and coffee tables away from high-traffic zones.


Using loose mats and rugs for decoration? Unless they are safely tacked or taped to the floor, consider removing them while seniors visit.


Make sure your home is well lit to reduce the odds of tripping on unseen objects.


If parents are staying overnight, add nightlights in the bedroom, bathroom and hallways; place a lamp within reach of the bed for nighttime bathroom visits; consider installing glow-in-the dark switches in the bedroom and bathroom.


You might be able to manage stairways just fine with one handrail: installing rails on both sides will make them easier for seniors.


Add nonslip treads to wooden steps.


If your parent uses a raised toilet seat or one with an armrest, provide one at your home as well; ditto for grab bars by the toilet or tub


Find out how residents are enjoying great amenities, activities, flexible dining and personalized service at Amica residences. Book a personal visit today.