Sometimes, honesty is not the best policy.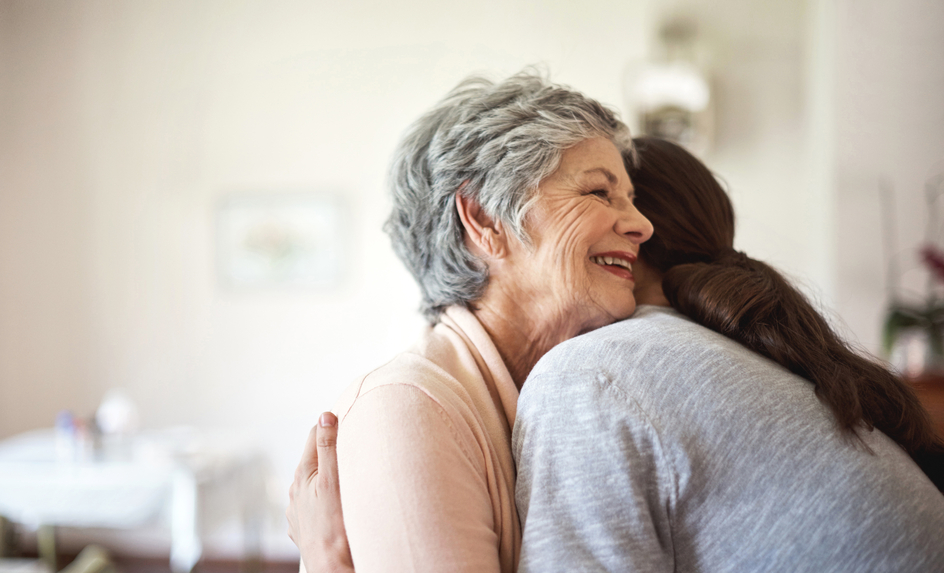 A resident who lived in the memory care neighbourhood at an Amica residence was preoccupied with her car. At least 20 times a day, the woman would worry about where her car was, and insist on going out to check on it. Her family used to remind her that they had sold her car and that Amica was now her home, which only intensified her anxiety. Instead of telling her an answer that would upset her, team members at Amica were trained to reassure her: "I'm so excited," they would say, "I got a parking spot right beside your car!" "Her stress about her car was consistently being alleviated before she became anxious or agitated," says Heather Palmer, Amica's National Director of Cognitive Well-Being.
Why are those experiencing cognitive change more susceptible to stress, agitation and sometimes aggression? Palmer explains that the frontal area of the brain—which houses our personality, and inhibits our verbal or physical responses—is very vulnerable to aging, brain disease and injury. "When that part of their brain is less functional, people can lose the capacity to understand and use language to express what frustrates them," says Palmer. "In attempting to express themselves, they might say something rude or act aggressively."
Many families, like relatives of the woman focused on her car, are surprised to learn that oftentimes honesty is not the most effective way to de-escalate stress for people with memory loss. "Your mom may have moments where she thinks it's 1947 instead of the current date," says Palmer. "There's usually no benefit to correcting her. Instead, enjoying the moment and engaging in the conversation, accurate or not, is more valuable. In fact, correcting their mistakes can impact their dignity and self-esteem, making them defiant or closing them off."
Instead, Amica team members follow these best practices to support residents. You might find these techniques helpful if you have a loved one living with memory loss.
Address unmet needs
Palmer points out that negative behaviours arise from a need that may be physical, social or personal. Some residents grow increasingly anxious when they believe they must get somewhere (such as a doctor's appointment or the bank or an important work meeting). Others might have to use the washroom but are unable to feel the sensation or express themselves. "We track the behaviour of our residents, look for patterns, and isolate the need so we can put a system in place to address it before it causes them stress," says Palmer, who says a solution could be as simple as putting a resident on a toileting program.
Redirect, distract and agree

Understanding that someone with memory loss is not trying to be difficult makes it easier to empathize, support and engage in a calm and friendly voice.
A resident at
Amica Little Lake
would frequently panic that she needed to get to a doctor's appointment. Instead of explaining there was no appointment, the team would walk with her to her suite under the pretense of wanting to check the time and location of the appointment. On the way, they would subtly re-direct the conversation to talk about her family and, upon arrival at the suite, would continue that exchange by looking at framed family photos and inquiring about them. "In a subtle and engaging way, the team member successfully steered the dialogue away from the perceived need, which significantly reduced the woman's anxiety and exit-seeking behaviour," says Palmer.
Use preventative reassurance
Some residents benefit from a verbal, written or recorded statement of reassurance offered before the distress even begins. It might be a message from a loved one, such as, "Hi Mom, I will be in a little later. Until I get there, the nice ladies who have given you this message will take care of you. Don't worry, I have looked after all your mail and the bills were paid on time."
One memory care resident at
Amica Unionville
was anxious to leave the residence to pick up her children. Palmer says it is best to start by validating the woman's desire to get her kids. "Then, using information gathered from the family prior to move-in, the staff reminds her that she doesn't need to because her children are away at summer camp." To support this, the team member would then provide the resident with a handwritten card from a child that says, "Hi Mom, I am having a great time at camp and can't wait to show you everything on visitors' day." "Through these repeated, subtle and multifaceted techniques, the team can help prevent that anxiety right away," says Palmer.
No matter what the behaviour, Palmer encourages families to be understanding and accept that the behaviour is their loved one's way of trying to communicate something they need or a stress they are feeling. The goal is to reduce or remove that anxiety, even if it requires some fibbing.
Dr. Heather Palmer is a cognitive aging and dementia specialist with more than 30 years of clinical and scientific experience. She focuses on helping individuals improve the way they think, feel and function. As Amica's National Director of Cognitive Well-Being, she develops cognitive well-being programs for Amica with a heightened focus on memory care and assisted living.
Find out how residents are enjoying great amenities, activities, flexible dining and personalized service at Amica residences.
Book a personal visit today.