Some seniors look at the perks of senior living and can't wait until a suite becomes available. Others are put off by selling a beloved family home or the effort required to downsize. If you or someone you love is looking at senior living, you'll want to weigh the pros and cons of staying at home versus moving to a premium senior living residence at Amica.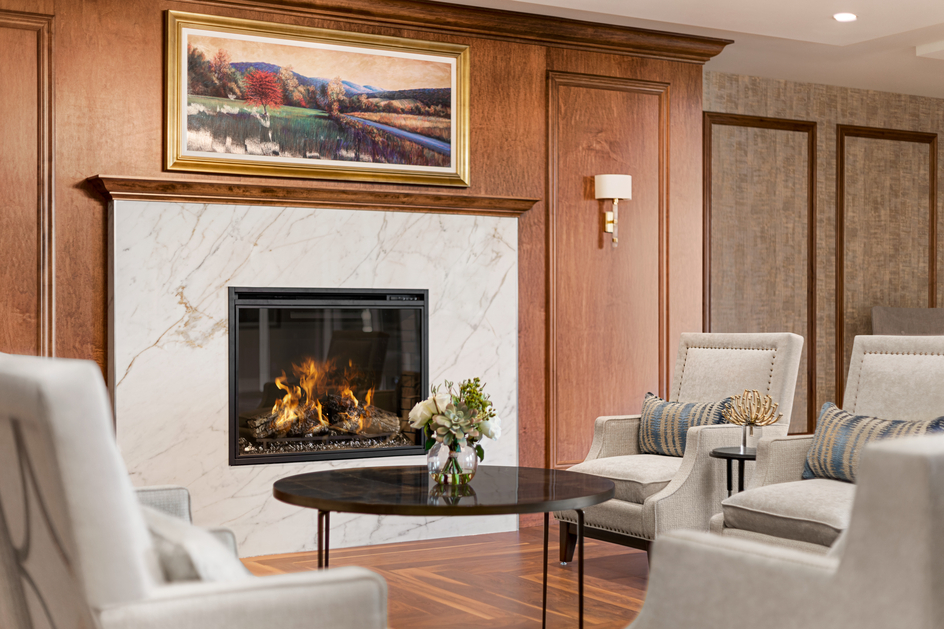 Delicious meals

If you're a foodie who loves cooking, then you probably love spending time in the kitchen. How about grocery shopping? And washing the dishes? Or cooking for one? And is a nutritionist looking over your meals to make sure they're optimized for your health? Even seniors who are good cooks tell us they enjoy the chef-prepared meals in our dining rooms at Amica retirement residences, not to mention the variety and flexibility of eating when and where they like. They also love having dozens of dishes to choose from and they're happy to have someone else do all the work!
A sense of community

Couples living at home are fortunate to have each other for company. Even some single seniors have family living nearby or dear friends around the corner. Not every senior is so lucky, whether due to health issues, mobility challenges or a limited social and family network. When you move to senior living, you become an instant part of a community. You get the privacy of your suite combined with the comfort of knowing there's always someone to talk to or share a laugh with in the lobby, at meals, at a card game or just by knocking on a neighbour's door.
Transportation options

Still driving? Great! You can park your car at your residence and come and go as you please. If you typically travel by transit, you'll be glad to know that all Amica residences are near local bus stops. Plus, the residence bus takes seniors out regularly for shopping trips, errands and fun outings to destinations such as museums, the theatre, the beach and other attractions.
Top amenities and conveniences

No residence for seniors can compare with the comfort of memories provided by a happy family home. Instead, retirement residences provide a lifestyle built around peace of mind and convenience: expect Amica residences to have a fitness centre, a well-appointed dining room, coffee bistro, lounge, library, cinema, games room, social and recreational clubs, maybe a pool or salon, and more. Bringing everything under one roof make it easier for seniors to participate despite challenges such as reduced mobility.
Attentive, individualized service

You might have outside help for various services to help you manage at home. At premium senior living residences, you'll have a variety of staff looking after every aspect of the building and your individual preferences. Expect staff to handle housekeeping, 24/7 security, wellness support, professional chefs and servers, fitness leaders, social conveners, entertainment, maintenance, landscaping, snow removal, repairs and more.
Things to do (But no chores!)

Some seniors thrive on keeping busy with household chores, volunteering, seeing friends and family, participating in programs and hobbies. Still others can become socially isolated and lonely with nothing to do besides watch TV and wait for a weekly visit from family. By removing all the hassles of running a household, Amica frees residents to thrive by engaging in a variety of activities they enjoy, so there's always something to do at senior living residences, from cocktail parties to bus trips to see the changing leaves to spiritual services, book clubs, guest lectures, exercise classes and more. Every Amica residence offers a healthy lifestyle based on a variety of social and recreational activities planned around the residents' wishes, and all events are completely voluntary.

Find out how residents are enjoying great amenities, activities, flexible dining and personalized service at Amica. Book a personal visit today.