Families with loved ones living with dementia or Alzheimer's know that their aging parents face a variety of cognitive challenges. In memory care neighbourhoods at Amica, residents' well-being is nurtured and enriched through programs, activities and outings proven to bring feelings of purpose and belonging. "Even if residents are experiencing cognitive aging, they can still participate in the activities they love," says Ashley Sumler, Manager of Life Enrichment for Amica. "We often just need to modify the activity or approach slightly. By engaging in activities that provide meaningful connection to their past and each other, our residents can continue to lead fulfilling and happy lives." Here's how seniors with dementia benefit from an enriched quality of life at Amica residences compared with seniors receiving home care.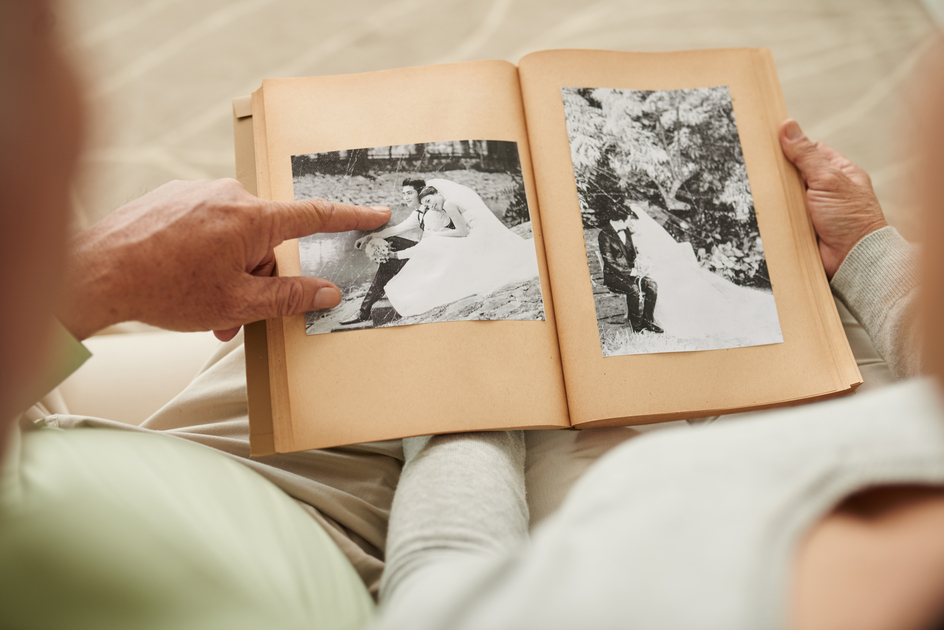 Activity: Music therapy
The universal language of music is used to delight and engage residents who participate in an award-winning, interactive sing-along program called Java Music. On a typical day, a staff member chooses a theme (happiness, love, the holidays, etc.), then residents reflect on and discuss the theme using images, quotations and music. Some seniors, for example, become emotional when they hear songs associated with their weddings. One resident at Amica Edgemont Village has limited speech due to dementia, yet he can recall and sing entire songs. "He's often restless with a short attention span, but during music he's alert, engaged, smiling and focused," says Life Enrichment Coordinator Sandra Gronnerud. Even residents who aren't verbal will be engaged—clapping or tapping their toes. "You can see their faces light up," says Shannon Greenside, Life Enrichment Coordinator for Memory Care and Assisted Living at Amica Unionville.
"Marie," a resident who experiences frustration as her disease shrinks her communication skills, is calm and happy as soon as music plays. "Even though she doesn't know the words, she is fully engaged and lifted up throughout the program," says Natalie Palladini, Life Enrichment Coordinator at Amica Little Lake. Palladini has also noticed that participating in the music program reduces Marie's "sundowning" behaviours, making her less confused and anxious during the evenings.
Benefits
Social interaction and bonding from sharing stories
Cognitive stimulation, like turning to correct page in music booklets, learning about entertainers, etc.
Therapeutic from recalling memories
Uplifting – triggers positive emotions and behaviours
Activity: Outings
Residents at Amica Edgemont Village get out and about regularly on fresh-air walks.
Seniors at Amica Britannia leave the residence each week to enjoy scenic drives aboard the residence bus. Those with mobility challenges don't need to worry about safety: they use a lift to get on board and remain in their wheelchairs for the ride, without having to transfer to a seat.
Benefits
Change of scene, local sightseeing, time in nature
Reminiscing about neighbourhoods and places that are familiar
Social connection as seniors experience outings together
Activity: Painting/art lessons
A weekly art therapist who visits Amica Unionville adapts to every resident: some need little guidance while others get cuing and assistance along the way. Everyone is smiling when they see their works posted in the residence. "When families see a work of art, they can't believe it was painted by their parent," says Greenside. At Amica Britannia, residents find it very calming to fill in a prepared outline of an image. "It's therapeutic because they can focus on a task with no distractions," says Taylor Stewart, Life Enrichment Coordinator.
Benefits
Hand-eye coordination, focus, concentration
Creative, productive, relaxing
Sense of confidence through completing a task and sharing their work
Learning about different techniques, materials
Activity: Intergenerational programs
Every few weeks, children arrive at Amica Britannia to lead activities with the residents. One week, two children brought a resident named Neil to a quiet spot on a couch where they could read to him. "At the end, Neil had tears in his eyes," recalls Stewart. He said, 'I wish that lasted forever.' He was so touched and engaged, he didn't want them to leave. It's moments like these that truly reflect why we do what we do."
Benefits
Social interaction with children
Reminiscing about when their own kids and grandkids were young
Enjoying pleasurable activities such as reading
Activity: Montessori programming
Palladini engages residents with activities that follow their interests, from sorting and building to folding and gardening. "Knowing our residents helps us choose the right activities for various activity stations," she says. The activities have been proven to reduce anxiety and give seniors a sense of belonging. Spending time engaging with others slows their decline over seniors who spend most of their time isolated. One Unionville resident enjoys sweeping or folding napkins because it reminds her of her old job working in a retirement home. "These tasks make her feel connected and like she's serving a purpose," says Greenside.
Benefits
A sense of purpose and belonging
Recalling useful skills
Interacting socially with staff and peers
Accomplishing tasks such as watering plants, folding laundry, etc.
Find out how residents are enjoying great amenities, activities, flexible dining and personalized service at Amica residences. Book a personal visit today.