You've worked hard and saved money your whole life. When it's time to spend your retirement money though, like other seniors you may feel a twinge of guilt that you're reducing the inheritance that could be left as a legacy for your family.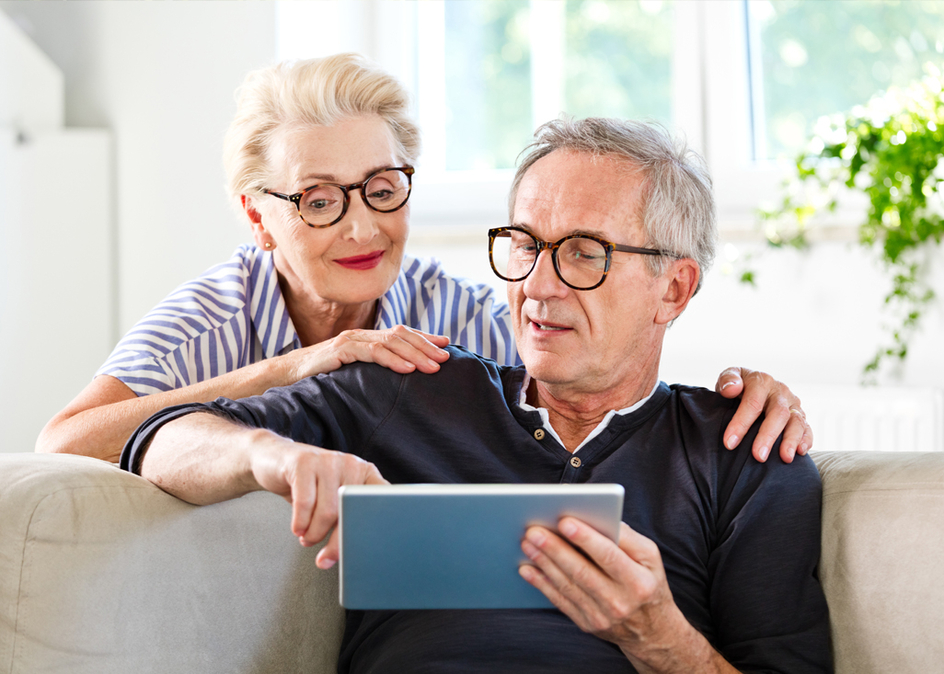 Financial experts confirm that with the right planning, you can invest your retirement fund in senior living, travel, charitable giving and more, while still putting inheritance money away for your kids and loved ones. "Sacrificing your retirement comfort and lifestyle is wrong because you deserve to enjoy what you've worked for," says Warren MacKenzie, head of financial planning at Optimize Wealth Management and co-author of the New Rules of Retirement. "Many seniors love their children and mistakenly believe that a larger inheritance is always better. In fact, a large inheritance is frequently a source of conflict among the heirs — and is as likely to be a source of grief as a source of happiness."
TIP 1. Create a financial plan
MacKenzie recommends working with an independent financial planner who can assess your current assets, spending and what you'll need to live until age 100, with a set amount put aside for the children's inheritance. Any surplus after that can be put toward an enriching lifestyle, charitable donations and other choices that reflect your values and dreams.
If you're struggling with the idea of not bequeathing everything to your children, consider Mackenzie's advice. He has seen families and individuals torn apart by inheritance woes, often with money wasted by kids or drained by lawyer's fees. As he says, "Giving children the opportunity to create their own success is often better for the happiness of the child than a large inheritance."
TIP 2. Understand the costs of a retirement home
Many seniors worry about running out of money. According to MacKenzie, the costs of long-term care and retirement homes were the top fear for 88% of the attendees at his Joy of Money lecture series at the Life Institute, a lifelong learning program for adults over 50 held at Ryerson University.
Don't assume that you can't afford retirement home costs, advises Ted Rechtshaffen, a personal finance columnist and the president and CEO of TriDelta Financial. He notes that covering the costs of a retirement residence can be quite achievable when you consider all your income sources, potential tax credits and the expenses of living at home (including fees for at-home care, if necessary).
Read Financial planning for senior living and download our planning tool to crunch the numbers and determine what you can afford.
TIP 3. Calculate the hidden costs of "saving money"
Staying at home and using free family caregivers costs less than premium senior living, but it may come with a high emotional cost. Caregiving can strain relationships if a spouse or child is struggling to take care of themselves while providing assistance for a family member.
Investing in Independent Living or Assisted Living at a reputable retirement residence means you can enjoy peace of mind from a lifestyle that includes activities, companionship, healthy meals and premium amenities along with assistance whenever you need it. You and your family can visit to connect and spend quality time together instead of tackling another to-do list.

"A lot of people leave the move too late," says Don, who appreciates that his Amica residence offers a full spectrum of care under one roof. "Then all of a sudden, they get sick, have to go somewhere quickly and they can't look around. I wanted a place where I could stay."
TIP 4. Know when enough is enough
Talk to your peers, financial planner, lawyer, accountant and family so that you're considering all the angles as you develop your financial and legacy plan. MacKenzie offers a reminder: remember that many people in the financial products industry have a vested interest in encouraging investment and discouraging spending.
"There are so many people I know who aren't spending as they might on a better lifestyle because they have a mistaken view that more is always better," says MacKenzie. "But as Lao Tzu says, 'He who knows that enough is enough will always have enough.'"
Leaving an inheritance for your family is fine, but remember you're also modeling to next generations the importance of investing in your own well-being and happiness. It's a lesson Amica residents understand, as they enjoy the freedom they've always maintained, along with the personalized care and peace of mind they need to enjoy it.
Book a virtual or in-person tour to find out what it's like to enjoy living on your own terms in an elegant Amica residence with outstanding dining, amenities, activities, senior care and safety measures.