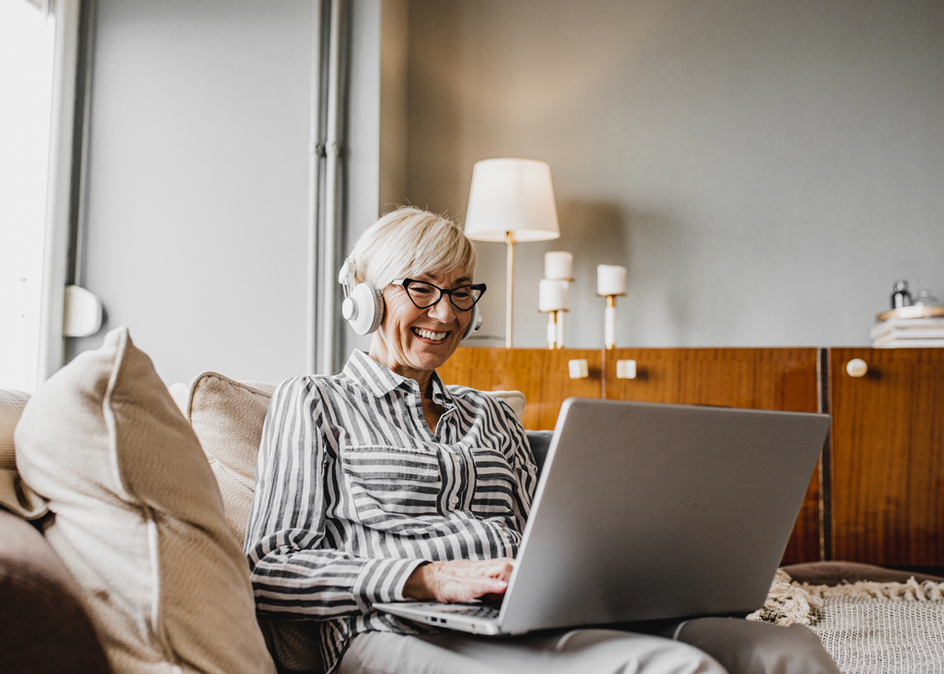 Smart seniors know that learning new things and indulging passions are both an important part of healthy aging, allowing us to socialize and keep the mind agile. In fact, lifelong learning improves your brain function and its ability to cope with stress and challenges — a definite win during the coronavirus pandemic. But what if your favourite in-person classes are temporarily cancelled during social distancing? Check out our list of recommended websites where seniors exercise their minds and tap into their interests through thousands of online classes, virtual learning programs and webinars.
Go back to school
Founded by the people at Harvard and MIT, edX offers thousands of free online courses from 140 top educational institutions. Take tutorials and webinars to brush up on your Spanish, learn about robotics, study Shakespeare and superheroes, analyze Beethoven's use of string quartets — the list of courses is remarkable.
Find similar variety at Coursera, with options for paid courses towards a degree or certificate, if you are so inclined, as well as popular free courses such as "Seeing Through Photographs" (Museum of Modern Art), "Successful Negotiation: Essential Skills and Strategies" (University of Michigan) and "The Science of Well-Being" (Yale).
At Khan Academy you can choose from another assortment of free online courses in world history, computer animation (from Disney's famous Pixar animation studio, no less), finance and tons more.
Take online classes to hone your cooking skills
There's something fundamentally soothing about watching someone cook whether you're preparing your own food or deepening your appreciation for your next meal.
The New York Times offers free cooking guide videos.
At TheKitchn.com, you can tackle 20 free virtual lessons in 20 days, each highlighting a different technique or type of ingredient, from braising to beans.
At Rouxbe.com, you can watch short free video tutorials about various cooking and baking techniques, or get lessons on everything from proper knife sharpening technique to making fresh pasta (30 day free trial, USD $9.99 per month thereafter).
Learn from a master
MasterClass is a paid, premium service (the annual membership is $240) that gives you unlimited access to well-produced, top-quality online classes and video tutorials from more than 80 experts at the top of their game. Learn about filmmaking from Martin Scorsese, magic from Penn & Teller, creativity and leadership from Anna Wintour, photography from Annie Leibovitz, space exploration from Chris Hadfield, conservation from Dr. Jane Goodall or creative writing from Margaret Atwood. Each class is about 10 minutes long and the average program has 20 classes.
Another alternative is at Workshop, which offers video seminars for about $17 each on topics like cake design, colour theory, woodworking, calligraphy, Chinese dumplings and more from a variety of British experts and organizations like Devon Cooking School and London Fine Art Studios.
Upgrade your tech skills
If you'd like to go beyond the basics or deepen your understanding to improve your use of technology, there are lots of free videos to help you better use your personal computer, tablet or smartphone.
Visit GCF LearnFree to access free short videos on topics like using Gmail, online safety, and tutorials on smartphone and tablet features.
Tech Boomers has more than 100 free courses aimed at seniors with step-by-step tutorials about texting, passwords and internet safety, as well as info on accessing popular sites like GoodReads (book reviews), YouTube (videos), Overdrive (to download books) and many others.
Virtual learning for hands-on activities
Try these online tutorials to build on skills you already have or learn something new.
Figure out a particular sewing technique at Made to Sew's video channel.
Browse Skill Share for thousands of free video classes on a huge array of topics: caring for houseplants, photo composition, piano basics, watercolour painting, woodworking, crocheting, leathercrafting and many more (just click the "Free" filter button; other videos are available for a fee).
Dip into the free online courses from the Berklee College of Music, with topics including song writing, guitar for beginners, music for wellness and jazz improvisation.