If you're a caregiver for a loved one, you may find the role extremely rewarding but you may also feel overwhelmed, depressed, stressed or exhausted — and guilty. When family needs help, it's our natural instinct to offer support. But when errands, demands and expectations pile up, you may find yourself physically and emotionally run down and feeling unhappy, indifferent or uncompassionate about your new role. This may be especially true if you're the sole caregiver or part of the sandwich generation, taking care of your children and your aging parents. If you're experiencing caregiver burnout, here's how to recognize it, take care of yourself and prevent it from getting worse.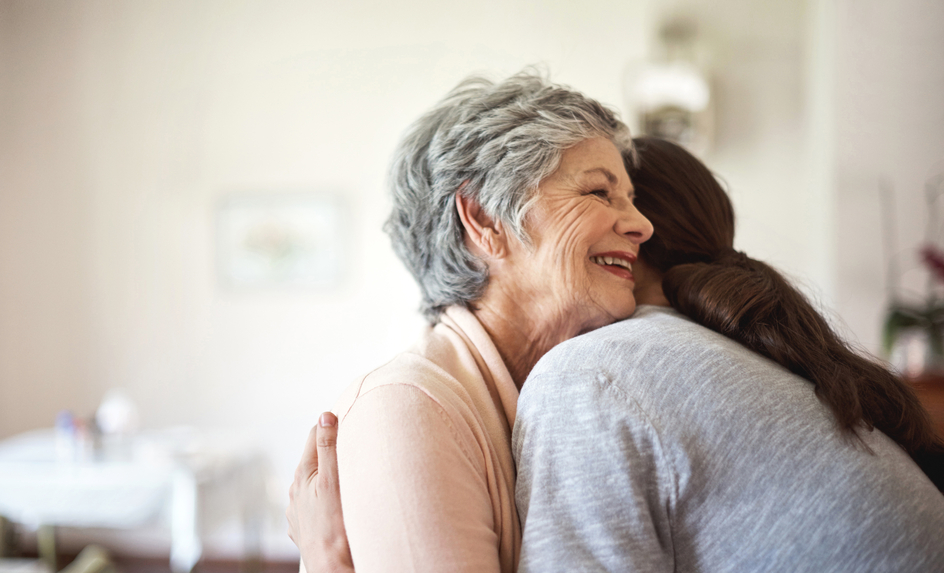 Symptoms of caregiver burnout
Health authorities like the Mayo Clinic say that caregiver strain can make your own health more vulnerable.The symptoms of caregiver burnout can resemble signs of stress or depression, which may include: withdrawal from family and friends; feeling exhausted, teary, frustrated, discouraged, irritable or hopeless; changes in sleep, appetite or weight; getting sick more often than usual; taking less enjoyment from favourite activities; or overuse of alcohol and/or sleeping pills.

Causes of burnout in family caregivers
Sometimes, carers expect their support to help improve their loved one's condition — an expectation that's possibly unrealistic when it comes to chronic conditions or progressive diseases like Parkinson's or Alzheimer's disease. Others may feel like they lack the resources, skills and money to be effective at managing the care of their parent. Often, you'll get so busy prioritizing and tending to the needs of a loved that you forget about your own health, and don't recognize that neglecting your physical, emotional, spiritual or social needs is taking a toll. You are not alone.

How to prevent burnout
Learn about your loved one's condition:
Educating yourself on the illness will not only help you set realistic goals and expectations, it will help you and other family members get better at supporting your aging parent's needs.

Ask for help within your circle:
Get support from family and friends to help spread out the work and reduce caregiver fatigue and stress. It's okay to take a break. A neighbour won't mind picking up groceries when he's going to the store. A grandchild who lives nearby may feel proud at being asked to shovel Grandma's driveway.

Connect with other caregivers:
While it may seem like one more thing on your to-do list, meeting with others in your situation can be an excellent way to gain emotional support. By talking to others experiencing similar frustrations in a support group, you can blow off steam, feel less isolated, learn about respite service and get coping skills for managing day-to-day tasks. Check with your loved one's doctor for referrals or look up support groups run by the association for your loved one's condition, such as the Alzheimer Society.

Talk to someone:
Whether it's having coffee with a friend or speaking to a counselor, talking about your challenges and feelings such as guilt, frustration and grief can be helpful. The local branch of your Alzheimer Society may provide one-on-one sessions with a social worker who can offer emotional and practical support.

Get a break for yourself
Is there a day program for adults that would allow your parent to socialize while you take care of yourself? A local seniors' association or Alzheimer Society may be able to connect you to valuable resources. Do you qualify for home care or tax breaks for your caregiving? Find out by checking "Help for Caregivers – Provincial Guides" prepared by CARP, Canada's largest advocacy group for older adults. Amica senior living residences offer respite care: your loved one moves temporarily into a fully furnished private suite and enjoys daily meals, wellness, entertainment and socializing, while you have a week or two to recharge. Try not to feel guilty about needing help and taking breaks. Most older adults would never want to be a burden on their children. Always remember that in addition to taking care of others, you need to take care of yourself.

Schedule a tour to learn more about excellent amenities and activities, flexible dining and personalized support at Amica residences.