Have you noticed a decline in your mom or dad lately? If you don't live nearby and you're typically checking in over the phone, it can be hard to detect when your parents may be having difficulty (especially if they're unlikely to admit they're struggling). If it's been a while since you saw your mom or dad, seeing them in person after a period of time might be an eye-opener, especially if you're noticing changes in their health, behaviour, mood or level of independence. How can you tell if these changes are cause for concern? It helps to know what to look for to judge whether your mom or dad needs the kind of additional support residents enjoy at Amica residences.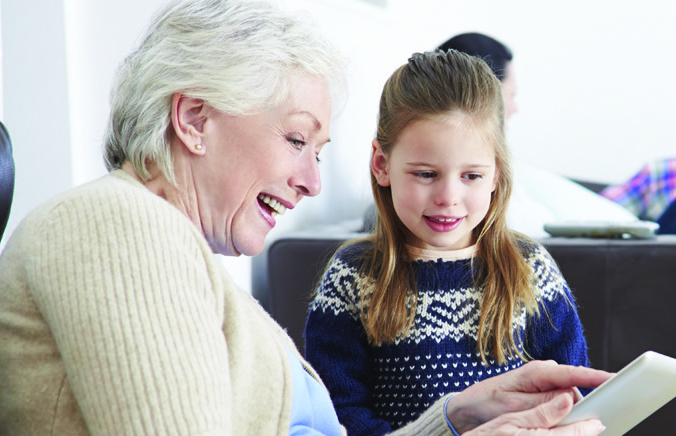 Possible warning signs of decline:
Do you notice changes in weight, personal hygiene or self care (grooming, toileting, eating, level of mobility)?
Is your parent inconsistent about taking medications (forgetting/skipping doses, taking too much or at the wrong times)?
Is your parent struggling with daily tasks such as cooking, cleaning, using familiar appliances, getting lost while driving to regular destinations, etc.?
Are they getting confused about people, places, important dates or the passage of time? Do they forget where they are?
Do you notice any signs of depression: withdrawing from work/chores, favourite activities or social interactions?
Are they struggling to do simple tasks they once managed with ease?
Are they having a hard time with speaking or writing? This may include the inability to follow conversations, repeating themselves, forgetting words or misidentifying things by the wrong name.
If you're visiting them at their place, are their standards or abilities slipping on household chores and maintaining the property?
Are they forgetting information that you've just shared or they've just learned, or having memory lapses that interfere with daily living?
Are they misplacing things and unable to retrace their steps to find them? Putting things in unusual locations? Accusing others of stealing?
Have you picked up on any changes in mood, personality or behaviour? Does your parent become more easily confused, frustrated, suspicious, fearful, nervous or depressed?
If you're noticing some of these warning signs and you're concerned about your parent's ability to manage, it might be time to start a conversation about premium senior living (try these tips on how to talk to your parents about it), which offers a number of advantages to seniors and families. You might want to find out about the options for assisted living depending on how much help your parent may require. Or start exploring whether it's time for memory care.
At Amica residences, seniors can choose from independent living, assisted living and memory care (as well as short trial stays or respite care). Residents enjoy a private suite with housekeeping; get a choice of delicious daily meals prepared by trained chefs; optional fitness, recreation and social activities organized by staff based on what residents like to do; a personalized wellness plan and consistent staff to help seniors achieve their health goals; outings on a residence bus for routine shopping and errands as well as nearby attractions; convenient access to top in-house amenities that may include a gym, library, lounge, private dining room, pub, pool, games room, salon, hobby kitchen and more. It's a lifestyle that offers every resident the freedom to do whatever they like on their own schedule, surrounded by friendly people and staff, and peace of mind knowing someone is always there when you need them.
Find out how residents are enjoying great amenities, activities, flexible dining and personalized service at Amica residences. Book a personal visit today.