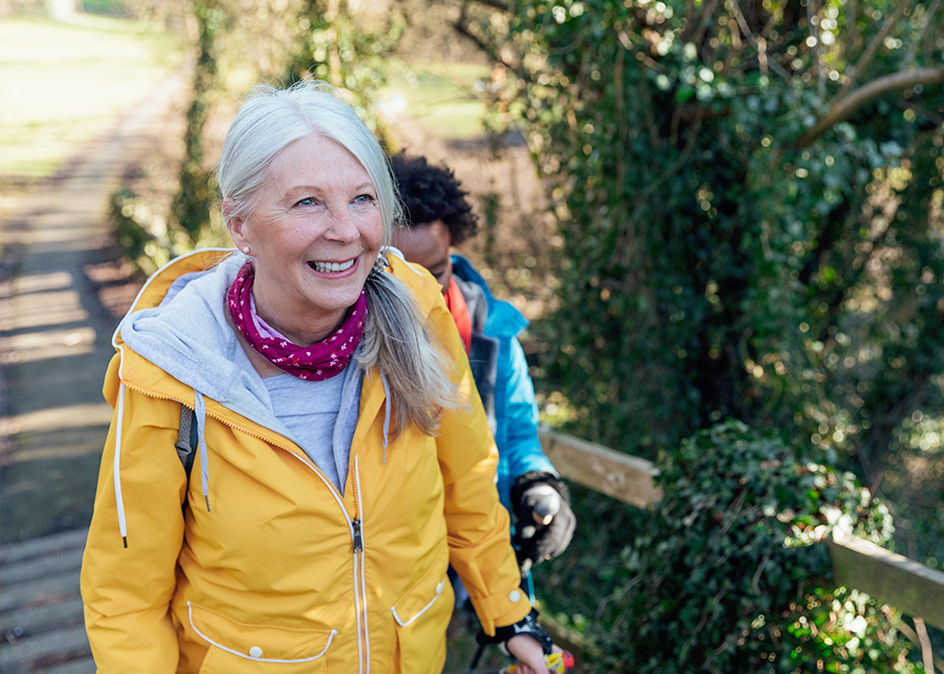 \When one 89-year-old senior arrived at Amica West Vancouver four months ago, her mobility was limited due to a persistent wound on her tailbone. After three months at Amica, however, she was eating in the dining room, joining Wine Wednesday socials, enjoying scenic drives to Stanley Park and dancing at holiday parties. The reason? Amica's tailored senior care with its holistic approach to wellness.
"We had a multidisciplinary care conference right away when this resident arrived," says Peter Christiansen, Resident Services Coordinator at Amica West Vancouver. "In addition to a wound treatment plan developed by our Amica Director of Wellness and our physician, the dietitian recommended more protein and the care team worked on boosting her mobility and social interaction. The wound resolved in two months. She's a social person, so it was great to see her bowling, dancing and having fun again."
Staying healthy, mobile and connected
Many seniors want to stay in their home for as long as possible but can become increasingly isolated and inactive over time. As the International Federation on Ageing notes, "the number one emerging issue facing seniors in Canada is keeping older people socially connected and active." Furthermore, seniors and their families can find it more and more difficult to manage their health needs, which is why the senior care at Amica offers such peace of mind.
"Seniors thrive when they're in the correct care setting," says Christiansen. "Often when residents move in, their nutrition isn't great, because they haven't been motivated to cook. So healthy meals and social and wellness activities make a big difference. Plus, other residents are checking in on them, in addition to the Amica team."
With a choice of Independent Living, Assisted Living and Memory Care, Amica covers current and future care needs for older individuals and couples. Seniors and their families also appreciate that our best-in-class professional care includes personalized wellness plans, a nurse on duty 24/7, emergency monitoring and a choice of engaging activities to maximize total well-being — body and soul. Reviewing resources and articles such as our guides to senior care and Why would people move to senior living can help seniors learn even more about how retirement living at Amica boosts wellbeing.
Rising up from a health challenge
Frequent falls were hampering another, 96-year-old resident when she first arrived at Amica West Vancouver. In partnership with an occupational therapist — one of our Amica health partners — the care team encouraged her to invest in a tilt wheelchair that would allow her to get around and socialize without fear of injury. With the support of the Amica team, she was soon able to feed herself again and began to improve.
"The first three months were a struggle, but now she's able to walk by herself with a walker — it's such a joy to see," says Christiansen. "Amica offers an extra level of resident-centred care that makes a difference. Every team member is focused on life enrichment. So if someone is having a difficult day, for instance, a team member will sit with them and offer care in their suite."
Christiansen encourages seniors and their families to consider senior living sooner rather than later to optimize their choices and lifestyle, and to avoid caregiver burnout. This allows loved ones to spend their time connecting rather than worrying about chores and care. As for Christiansen, nothing makes him happier than seeing Amica residents blossom.
"I really like making a difference in people's lives every day," he says.
Book a virtual or in-person tour to find out what it's like to enjoy living on your own terms in an elegant Amica residence with outstanding dining, amenities, activities, senior care and safety measures.