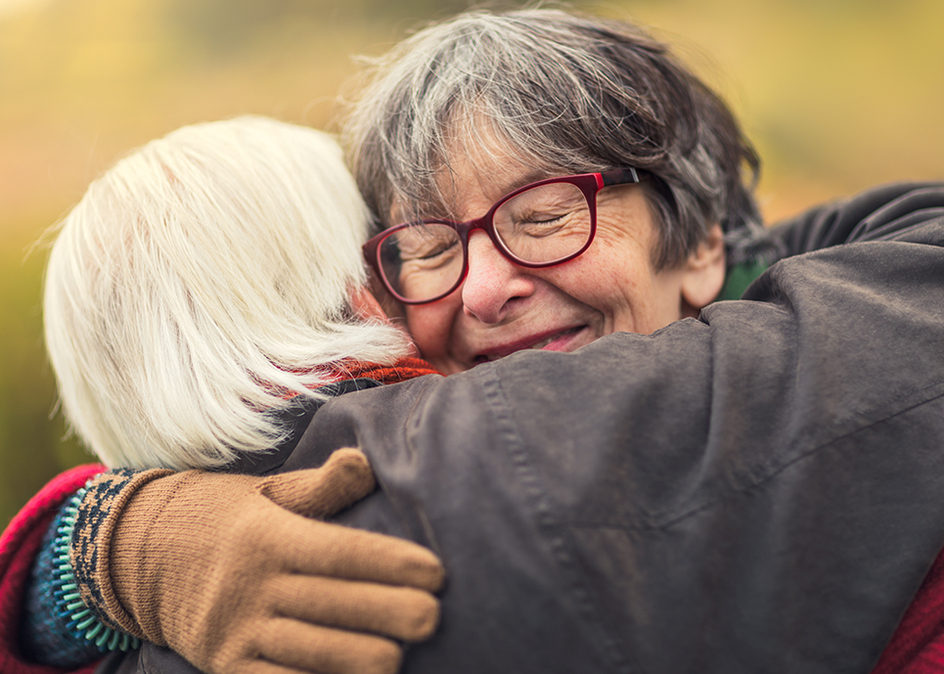 Did you know that about 16% of older adults aged 65+ are depressed? While most Canadian seniors are living healthier and happier lives than ever, those affected by depression experience debilitating symptoms such as sadness, fatigue and confusion. Treatment is effective and critically important, because untreated depression can contribute to other health problems such as dementia, heart issues and immune disorders — and it's the leading cause of suicide in seniors. (Contact your nearest emergency department if you or a senior you know is feeling suicidal.) Read on to learn about the warning signs of depression in seniors and how to treat this medical condition, from medication to exercise.
"Sometimes the changes are so gradual that a senior doesn't notice something's off, or they chalk it up to aging," says Kathryn Keough-Rocheleau, a registered nurse and Regional Director of Wellness at Amica. "It's important for family and caregivers to identify changes and offer help."
What is depression, and what causes it?
Depression isn't inevitable for seniors, nor is it just a feeling that you can simply shake off. As the Canadian Association of Mental Health (CAMH) notes, it's a biological illness and mood disorder set off by a chemical imbalance in the brain. Depression can start early or late in life. Some health conditions can cause depression, such as thyroid problems, chronic pain, stroke or dementia and Alzheimer's disease, as can alcohol use and certain medications. Grief, stress and difficult life events can also trigger depression.
What are the warning signs of depression in seniors?
Depression in older adults often goes unnoticed because it seems like a normal part of aging or a symptom of another condition. Some seniors don't share their feelings because they're worried about stigma, or they feel like they should be able to figure it out themselves — not realizing that it's a serious medical condition. Having the occasional sad or low-energy day isn't problematic but experiencing a despairing mood for more than two weeks can indicate depression. Depression symptoms in seniors include:
Feeling sad, worthless, guilty or anxious;
Changes in appetite and gaining or losing weight;
Not getting dressed, answering the phone or making plans;
Lack of energy and either too much or too little sleep;
Lack of motivation and loss of interest in activities or socializing that were considered enjoyable before;
Skipping household chores, from cleaning to paying the bills;
Displaying no emotion or unusual levels of crying, anger and agitation;
Pain or stomach upset with no known physical cause;
Confusion and trouble focusing, remembering things and making decisions; and
Isolating and talking about death or suicide. (Suicide risk is higher in elderly men.)
Talk to your doctor or health professional right away if you or a senior loved one is exhibiting these symptoms of depression. In particular, call the Canada Suicide Prevention Service at 833-456-4566 or take them to the nearest emergency department if they're talking about suicide.
What increases the possibility of depression in seniors?
There are many risk factors which can boost the likelihood of depression in older people, such as:
Previous major depressive episodes or a family history of mental illness;
Grief over the death of a loved one or fear of your own death;
Isolation or living alone without a support network;
Illnesses which impact your ability to thrive, such as chronic pain;
Health conditions linked to depression in seniors such as stroke and heart problems, Parkinson's disease and low vitamin B12; and
Taking certain medications such as beta-blockers or steroids. (Continue to take them but talk to your doctor about whether they could play a role in depression.)
Unmarried or isolated seniors, older women and alcoholics are also at higher risk of depression. A recent study from Dalhousie University found that the COVID-19 pandemic raised the odds of depression and worsened symptoms, as well.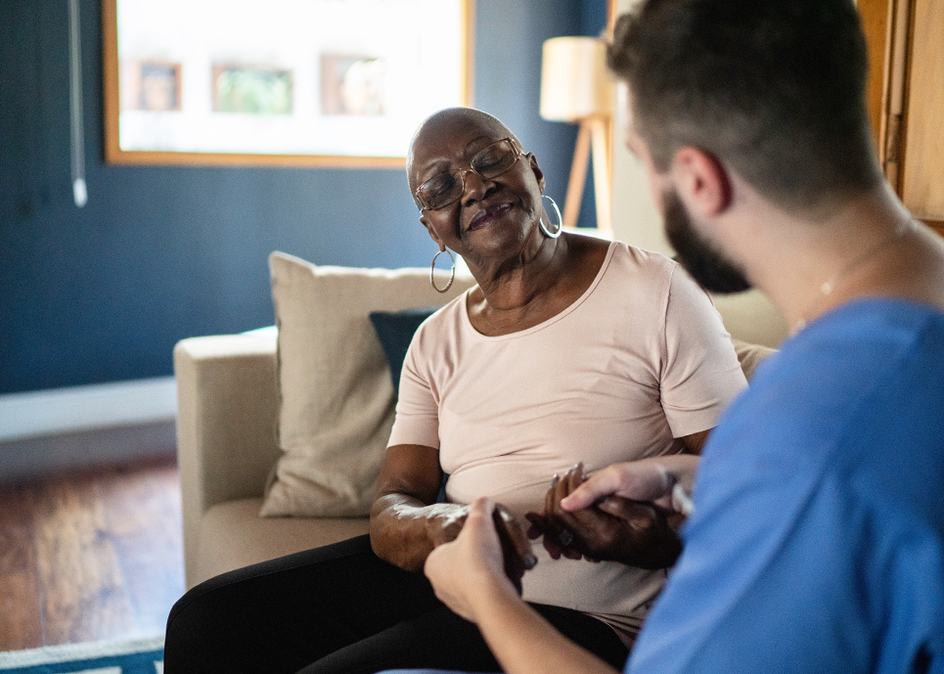 How can you help an older person, parent or spouse with depression?
Caregivers, family and friends can make a significant difference in the life of a depressed senior. Here are a few ways that you can assist:
Explain that depression is a serious and treatable medical condition.
Encourage them to talk to their doctor about treatment for depression and help them set up and get to an appointment. If they don't have a healthcare practitioner, visit a local health centre or walk-in clinic, pharmacy or hospital. (Loved ones often observe behaviours better than the patient themselves, so it's helpful to go with them.)
Spend time with them and help them follow through on treatment advice, including taking medications and reaching out to people. (Read 8 ways for seniors to stay connected for tips and inspiration.)
Call the Canada Suicide Prevention Service at 833-456-4566 or take them to the nearest emergency department if they're expressing suicidal thoughts.
How to treat or reduce depression in seniors
Over 80% of people with depression respond well to treatment and recover, according to the Mood Disorders Society of Canada. Beneficial treatment options and lifestyle choices include:
Antidepressant medications such as selective serotonin reuptake inhibitors (SSRIs), prescribed by a doctor. These are not addictive and are often highly effective, but may take weeks to kick in. Ask about potential side effects and don't stop taking them without consultation. Plus, talk to a healthcare professional about other conditions or medications which may impact mood.
Counselling, a support group or therapy such as psychotherapy or cognitive behavioural therapy (CBT) – ask a healthcare professional to refer you.
Increase physical activity. Research shows that getting active can alleviate depression symptoms and lower the risk of depression. Walk in the sunshine with a friend or do a YouTube video workout together for even more benefits.
Eat healthy. Nutritious foods boost your physical and mental health. According to Harvard Health, diets that are high in fruit, vegetables, whole grains, fish and low-fat dairy are associated with decreased depression risk.
Give thanks. Studies indicate that people who practice gratitude experience better mental health. So take time each day to consider what you're thankful for, recall your strengths and remember how you've dealt with challenges in the past.
Reduce stress. Counselling, exercise and seeing friends can all help you tackle stress. Plus, read about the stress-busting benefits of meditation and some top meditation tools in our recent article, The best meditation videos, podcasts and apps.
Improve your sleep. Not getting enough sleep can increase the likelihood of mental health disorders. Read Expert sleep tips for seniors to help you get more sleep each night.
Don't drink alcohol because it's a depressant. It can be tempting to escape your feelings, but alcohol often makes things worse.
Nourish your spirit. Attending religious services, listening to music, meditating and watching philosophical or self-help TED Talks on YouTube can all build a sense of hope and purpose.
Stay busy. Make plans, help someone else and try some of your favourite activities again. Spending time with people is important because there is a definite connection between depression and loneliness.
Many of the lifestyle recommendations above help prevent depression and improve quality of life, as well.
The benefits of senior living
With engaging social activities, nutritious meals prepared by Red Seal chefs, fitness and meditation classes and enriching excursions, senior living offers a powerful antidote to isolation. Find out how living at Amica helps seniors in our article, How senior living cures loneliness.
Helen, an Amica resident, agrees. "It was my children's idea for me to move to Amica because I was living alone and had become very depressed," she says. "I wasn't communicating with anyone. It wasn't easy, but I got to know people and now I've been here for more than nine years."
Book a virtual or in-person tour to find out what it's like to enjoy living on your own terms in an elegant Amica residence with outstanding dining, amenities, activities, senior care and safety measures.