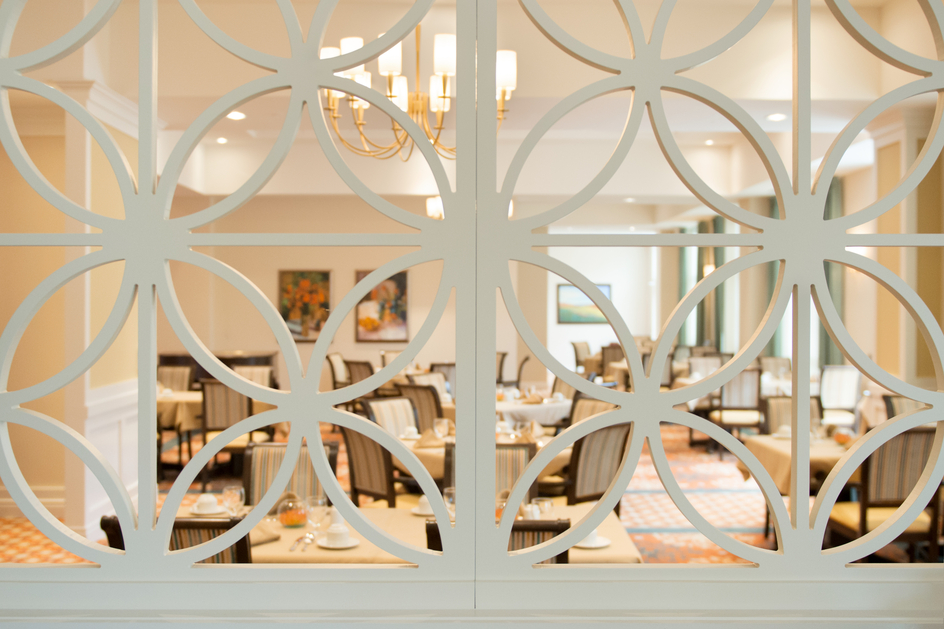 When her mother was diagnosed with dementia, architect Claudia Salgado had trouble finding her a suitable, supportive place to live. Salgado was already an award-winning architect, but her struggle inspired her to pursue a Master's degree in Dementia Studies at the University of Stirling, a leading institution for the study of Alzheimer's and design. As Vice President of Design, Salgado uses her experiences, education, expertise and a passionate sense of purpose to oversee the design of Amica senior lifestyles residences across Canada. Two Globe and Mail reporters interviewed Salgado as a leading authority on empowering seniors through elegant and accessible architecture and design.
This Globe and Mail article on designing for dementia shows there's a growing need for well-designed long-term care for people with dementia. According to the Alzheimer Society of Canada, about 500,000 Canadians are currently living with dementia, the most common form of which is Alzheimer's. That number is expected to balloon to 937,000 in the next 15 years. While families play a massive role in providing unpaid care, sometimes caring for someone with Alzheimer's — who may be coping with common issues such as anxiety and disorientation — can strain relationships or lead to caregiver burnout. That's where Amica provides peace of mind with exceptional memory care programs where people with dementia can live well with complete support from certified staff in thoughtfully designed spaces.
In Designing a better life for seniors in the Globe and Mail, Salgado points out how she engages all the senses in her designs. "It's important to keep in mind that memory lives not only in the brain," she says. "We experience it through all the senses, through embodied memory in our sense of sight, touch, taste and smell." Here are some of the highlights of dementia-friendly design:
Smart use of colour: People with dementia tend to lose the capacity to find their way through institutional settings where every hallway is beige and every door is brown. Amica residences with memory care look like elegantly designed homes — including Amica Georgetown, Amica Britannia and Amica White Rock, Amica Lions Gate, Amica Edgemont Village, Amica Stoney Creek, Amica Unionville, Amica Peel Village, Amica Dundas and Amica Little Lake — with light, bright colour palettes and customized memory boxes at each suite entrance so residents can find their door. "This is their home, so we want it to look that way," Salgado says. "Needing care doesn't mean you let go of the aesthetic. For seniors, both elements are equally important.
Lots of outdoor space:
Residents with dementia can be prone to wandering and exit-seeking which is why Amica provides peace of mind with a secure, dedicated memory care floor. Regular visits to outdoor spaces — from walkways to patios to courtyards and lush gardens — allow plenty of fresh air and sunshine, which can reduce anxiety associated with exit-seeking.
Cleverly placed art:
Salgado helps residents find their way around Amica residences with artwork placed throughout the setting. Realistic, recognizable images such as landscapes and still lifes resonate and cause less confusion than abstracts.
Classic hardware:
Instead of sleek, minimal hardware in kitchen and bathrooms, Salgado specifies practical handles so their function is literal, obvious and easy for seniors with declining memories to use.
Social spaces:
Bringing people together in common spaces such as pubs, craft kitchens and activity rooms creates a sense of community and allows residents to engage with visitors and neighbours, just like they would in their own homes. "One of the most beautiful results from living in a community is you can make new friends, suddenly feel like you can belong and relate to each other," says Salgado.
Learn more about how Claudia Salgado designs residences to support people in memory care at Amica in these Globe and Mail articles:
Learn more about how residents in memory care are enjoying complete support with exceptional cuisine and enriching activities at Amica