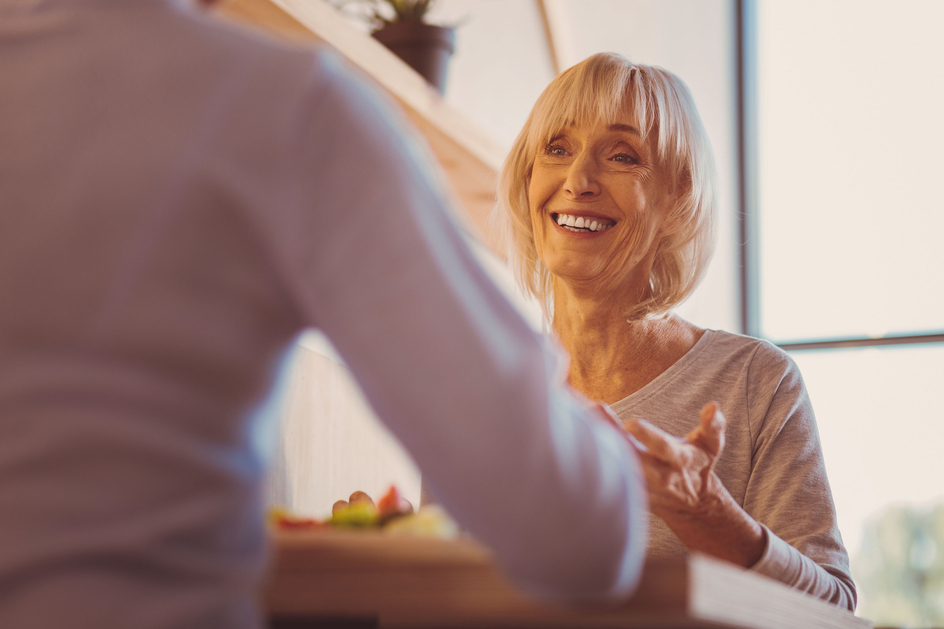 It didn't take long for Deborah to be reassured that her 86-year-old mother, Matilda, was gaining a wonderful quality of life by moving from living alone at home to Assisted Living at Amica. "One day while I was visiting, one of the staff was covering my mother with a blanket and my mother gently kissed the caregiver on the cheek," says Deborah. "It was such a tender moment, and it made me realize just how much my mother loves living at Amica. The staff have created the best home-like environment possible while allowing my mother personal freedom and privacy."
With premium amenities, hospitality and care, Amica is leading the way in changing dated perceptions about senior living in Canada. Unlike a nursing home or long-term care facility providing the basic necessities, a private Assisted Living suite at Amica makes it possible for Matilda to maintain her independence while keeping a standard of living she's accustomed to thanks to excellent services and activities provided in-house. She sets her own schedule which is followed by professional staff who help her with dressing, meals and mobility. Having personalized assistance whenever she needs it allows Matilda to avoid loneliness by participating in a range of daily activities, whether she's joining a scheduled cultural excursion, celebrating seasonal events or socializing with her family or other residents over gourmet meals in the dining room. "The staff tend to her needs with tenderness and warmth and they communicate regularly with me," says Deborah. "Moving my mother to Amica was the best decision to meet all of her needs and has given me peace of mind."
Here's why residents and families trust care at Amica:
Personalized care
Amica specializes in providing care that's considerate, respectful and personalized to the wishes and schedule of each resident. Our wellness team gets to know each senior and your needs — whether you'd like help getting ready in the morning, managing your medications or moving in and out of a wheelchair or walker. As a resident, you'll be supported in your private suite based on your routines and preferences. Seniors may request assistance with dressing, bathing, grooming, medication, mobility, meals and more.
Holistic approach to wellness
Your well-being is our top priority at Amica, which is why we collaborate with you to create a personalized wellness plan to help us support your individual priorities and preferences. Our holistic approach to wellness includes enriching activities, excursions with scheduled transportation and a vibrant social atmosphere all designed to support your physical, social, emotional and cognitive health and well-being.
Flexible support
As your needs change, so does the care you receive at Amica. Whether you wish to have assistance on a regular basis or temporarily as you're recovering from an illness or surgery, we are here to help with convalescent respite stays and services you can tailor to your needs. Other retirement operators can only accommodate seniors who can live independently. Amica's flexible care means you will have the support you need.
Certified wellness staff
At Amica, your health and medical needs will be overseen by a Director of Wellness, a highly educated and experienced registered nurse with expertise working with seniors. A registered nurse is also on duty around the clock, with emergency response pendants monitored on site. Residents like Matilda appreciate having the same friendly wellness team members supporting them every day.
Assistance on your terms
We follow your lead in providing exceptional service personalized to your needs, interests and schedule. Take comfort knowing that you'll remain in control of directing every aspect of your day — from your care services to voluntary activities to your choice of daily gourmet meals freshly prepared in house by experienced Red Seal chefs.
Find out how residents are enjoying great amenities, activities, flexible dining and personalized service at Amica residences. Schedule a private tour today.