What does a retired teacher do in retirement? Catherine, 76, continues her lifelong love of learning by going back to school. At Glendon College in Toronto, she's studied everything from Quebec cinema to the Arab Spring. There's only one catch: she enjoys all the intellectual stimulation and personal growth of studying new subjects — with no essays or exams. That's because Catherine is a member of Living And Learning In Retirement, Canada's oldest learning program for retired persons. If you'd like to get back to learning, check with your local community college or university, or browse below for a handful of established programs.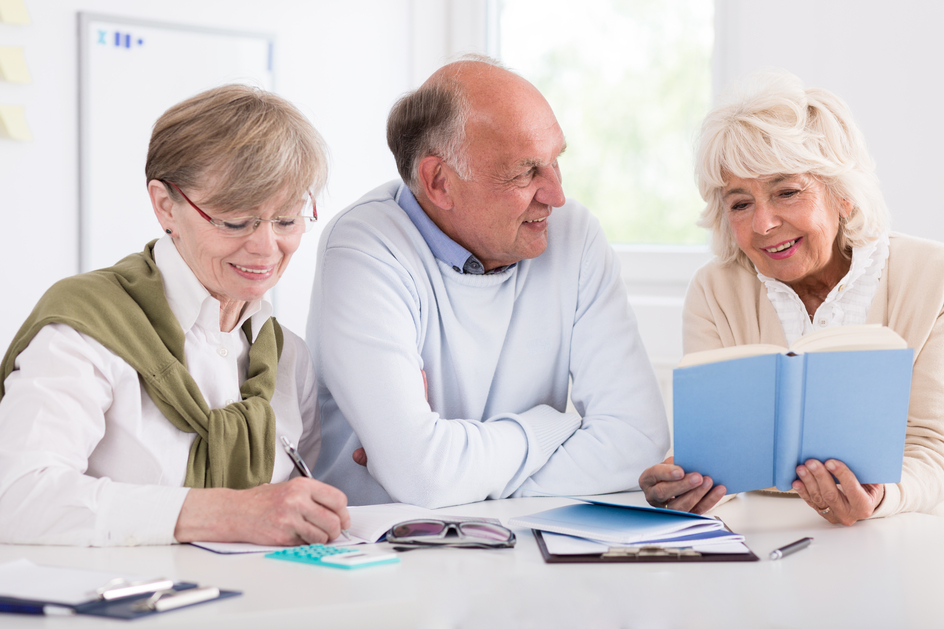 Living and learning in retirement
This non-profit organization started in 1973 with 144 registrants. Now it boasts more than 1,000 members taking courses covering everything from the Italian Renaissance to geology and jazz.

When Two terms per year starting in September and January. Each semester runs for 10 weeks, Fridays only.

Where Glendon College, 2275 Bayview Avenue, Toronto.

Cost Annual membership fee of $45; plus $30 per course.
Life Institute
A branch of Ryerson's Chang School of Continuing Education, LIFE Institute (Learning Is For Ever) is a membership-based, non-profit, volunteer-run program for people over 50. Choose from classes in the arts, humanities, sciences, technology and contemporary issues.

When Terms begin in September, January and April. Fall and winter classes run for 6-10 weeks. A spring term usually features additional short (3-4 session) special interest courses.

Where Various buildings at Ryerson University, 350 Victoria Street, Toronto.

Cost Annual membership fee of $80; plus $20 to $94 per course.
University of British Columbia Continuing Studies
The UBC Elder Scholar program includes lectures, seminars, study groups and walking tours for seniors who love learning. Past courses include "Ancient Egypt: The Gift of the Nile" and "No Laughing Matter: The History of Satirical Cartoons."

When Terms start in September and January. Courses run for 6-8 weeks, once per week.

Where Point Grey campus at UBC, 5950 University Boulevard in Vancouver or Tapestry at Wesbrook Village, 3338 Wesbrook Mall

Cost From $150-$225.
Simon Fraser University
SFU focuses exclusively on academic courses. All are considered "university level," but the content is designed to be accessible to students of all educational backgrounds. Seniors can take one-off courses or work toward a Liberal Arts Certificate through part-time, in-class courses that require one essay per course. Non-certificate students aren't required to complete essays or exams.

When Courses are offered in the fall, spring and summer. Most run once a week for 6 weeks.

Where Harbour Centre campus at Simon Fraser University, 515 West Hastings Street, Vancouver.

Cost $110 per course. Students registered in the Liberal Arts Certificate program also pay a $20 certificate fee per course.


You'll be surrounded by great amenities, flexible dining, activities and personalized support at Amica residences. Book your personal visit today.