Drive around most cities and towns in Canada and you'll pass by a variety of retirement homes with enchanting names. Why does one cost more than another? Some provide seniors with a basic lifestyle; others provide an exceptional quality of life. To see what this means in a concrete way in one location — Whitby, Ontario — you can examine how the premium lifestyle offered at Amica Whitby compares with another Whitby retirement home that charges less. There's no doubt that both places promise caring staff and a friendly community of peers. Amica offers more choice, flexibility and service for seniors interested in maintaining their standard of living as they age.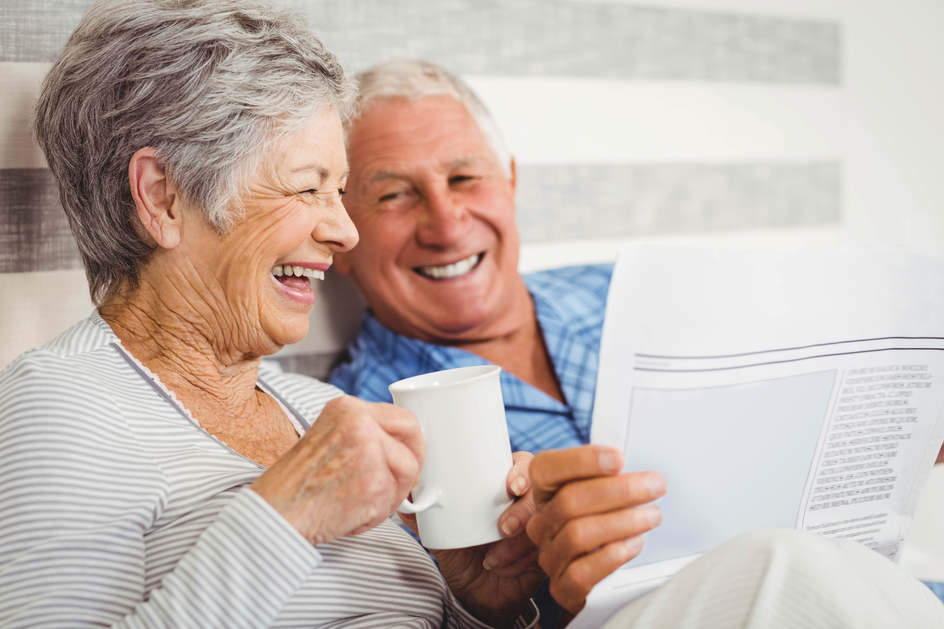 Location
Basic senior living:
May be located in the suburbs or outskirts of a city or town near most amenities
Amica premium senior living:
Typically located in prime locations and established neighbourhoods near most amenities
Building Design
Basic senior living:
Basic materials, finishes and fixtures
Practical furniture and decor
Amica premium senior living:
Higher-quality building materials and finishes such as solid wood, brick
Elegant furniture and design
Dining Room
Basic senior living:
Placemats, basic tableware
Amica premium senior living:
White table linens, china
Professionally dressed and attentive service staff
Snacks and refreshments always available in the self-serve bistro
Meals can be taken in the dining room, bistro, patio or as takeout
Sample Menus
Basic senior living:

Breakfast
Blueberry French toast with bacon
Eggs cooked to order
Mixed fruit
Lunch
Garden salad
Meat loaf
Cabbage rolls
Mixed vegetables
Supper
Tomato soup
Chicken Caesar salad
Cheese and green onion biscuit
Desserts at lunch and dinner
Lime gelatin salad
Saskatoon berry pie
Amica premium senior living:

Breakfast
Choice of 11 options including pastries, fruit, yogurt, eggs with bacon, sausage or ham, waffles, pancakes, cold cereals, oatmeal porridge, cream of wheat, etc.
Lunch
3 daily specials including chicken vegetable soup, citrus spinach salad with grilled chicken breast and candied pecans, or prime rib au jus
Choose from à la carte items such as salads, sandwiches, sirloin beef burgers, etc.
Dinner
3 daily specials including freshly made soup or salad plus choice roast beef tenderloin or pan-seared rainbow trout
Choose from à la carte items such as BBQ chicken, pasta Bolognese, grilled salmon, etc.
Desserts at lunch and dinner
Freshly baked cookies
Pie of the day
Bread pudding
Fruit sorbets/ice cream
Fresh fruit salad
Variety of diabetic choices
Amenities
Basic senior living:
Resident lounge with fireplace
Billiards lounge/game room
Salon and barber shop
Chapel
Computer room with internet
Fitness/exercise equipment
Large-screen TV lounge
Library
Laundry facilities
Private dining room
Common kitchen
Outdoor seating and paths
Amica premium senior living:
3 main-floor lounges with fireplace, board games, etc.
Self-serve bistro for snacks
Fully licensed pub with billiards
Saltwater pool
Fitness centre
Home theatre room
Library and business centre with internet
Craft kitchen
Beauty salon and spa
Dedicated dining room, lounge and terrace for assisted living residents
Private dining room
Gardener's greenhouse
Guest suite available for out-of-town guests
Corner store
Patio for outdoor gatherings and BBQs
Services
Basic senior living:
Weekly housekeeping
Scheduled transportation
24-hour staff
Emergency alert system
Amica premium senior living:
Daily and weekly housekeeping
On-the-Go bus for shopping and excursions
24-hour on-site concierge
24-hour nurse and wellness team
Scheduled visits from local specialty health services (physician, audiologist, etc.)
Group fitness programs such as walking club, exercises classes
Personalized wellness program tailored to each resident's social, physical, intellectual and care/support goals
Brain fitness programs designed to meet each resident's goals and interests
Flexible, enhanced care available in case health/support needs change
Sample Activities
Basic senior living:
Fall-prevention class
Carpet bowling
Bean bag toss
Trivia
Bingo
Euchre
Knitting
Arts and crafts
Amica premium senior living:
Cooking demonstrations
Aqua fit classes
Live performances by musicians, dancers or guest speakers
Social gatherings, celebrations and themed parties
Trivia, card games
Painting classes, garden club
Possible bus outings
Basic senior living:
Walmart
Local plaza
Local farm
LCBO/pharmacy
Lunch and movie outing
Amica premium senior living:
Shopping
Blue Jays games
Casino visit
Boat tours
Lunch, movie or theatre outings
You'll be surrounded by great amenities, flexible dining, activities and personalized support at Amica residences. Book your personal visit today.