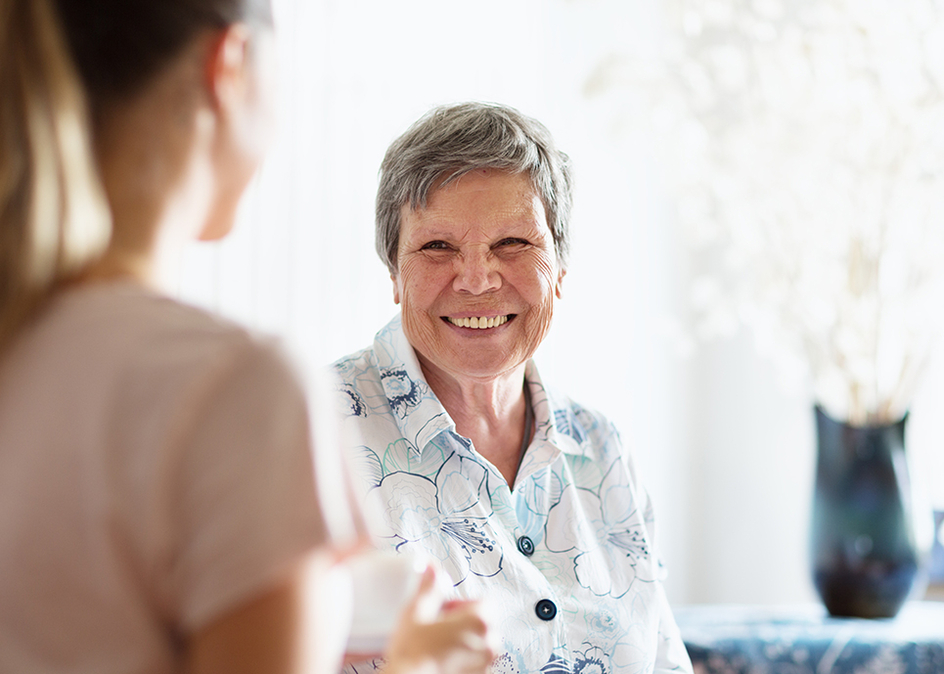 Are you or your loved ones curious about the key differences between Memory Care and Assisted Living? It's a common question. At Amica, Assisted Living allows seniors to live well independently with 24/7 support and assistance with tasks such as bathing or medication monitoring. As needs change, we can offer two-person transfers, spa tubs, mechanical and hydraulic lifts and even palliative care. Amica's best-in-class Memory Care, meanwhile, combines around-the-clock support and security with premium hospitality for seniors living with cognitive impairment or a type of dementia such as Alzheimer's disease or vascular dementia. The personalized care planning approach at Amica helps you and your family understand the differences and confidently choose between Assisted Living and Memory Care.
"Amica's unique discovery process takes away the guesswork," says Stephanie Kingsbury, Director of Wellness at Amica The Glebe. "We provide an individual wellness assessment, in collaboration with the senior's healthcare team."
Who is a good candidate for Assisted Living?
Assisted Living is a smart care choice for discerning seniors who want the freedom to live each day as they like, along with support, on-site nurses and emergency monitoring. Your customized wellness plan can include help with dressing, bathing, medication and other services in the comfort of your well-appointed suite. Assisted Living neighbourhoods at Amica typically feature their own easily accessible dining rooms, spas and terraces. You can also enjoy all the premium amenities and activities at the residence, including the fitness centre, indoor pool, home theatre, entertainment, excursions to local restaurants and museums and more.
Are you looking for Assisted Living retirement residences near you? Before you call or tour, it's helpful to know which questions to ask. Read The top retirement residence questions so you find out about around-the-clock nurse access and staff training, for instance.
When is Memory Care best?
Memory Care at Amica empowers seniors living with Alzheimer's disease, dementia and cognitive challenges to enjoy well-being, engaging activities and social connections. If loved ones have noticed that a senior at home is repeating conversations, leaving the faucet running or losing their way outside, it may be time for Memory Care, says Kingsbury.
The secure, dedicated Memory Care floors at Amica residences provide an elegant yet comfortable home. With dedicated dining rooms, activity rooms and secure outdoor terraces, your loved one can enjoy a full life with purpose. Memory Care residents have a personalized wellness plan, 24/7 access to a nurse and certified team, plus a mix of social activities and personalized tools, from music therapy to boxes filled with photos and mementoes that conjure positive memories. What's more, every team member in the building has specialized Memory Care training, from the concierge to the dining staff.
What about couples with different care needs?
Many Amica residences offer one-bedroom and companion suites in Assisted Living and Memory Care, so couples with varied support needs can live together or in separate suites in the same residence.
How to choose between different senior care options
Clearly, there are many types and levels of senior care available in Canada today, via home care, private retirement residences and publicly funded long-term care (also known as nursing homes). Bookmark these resources to help differentiate them:
How to find the best quality senior care
You can do Internet searches on "assisted living facility," "dementia care units," "memory care facilities" or "caregiver ratio," but the results may not offer much clarity. That's why it's crucial to tour different residences and ask questions about the quality of senior care.
At Amica, our goal is to ensure that you or your loved ones have everything they need to thrive from the day they walk in. Care is tailored to maximize total well-being and seniors are empowered with choices, amenities, connection and community in either Independent Living, Assisted Living or Memory Care (as well as Licensed Residential Care in BC). As Amica Little Lake physician Dr. David Boushy says, "It's about listening to seniors and really trying to gear the care around what they want."
"Our tailored approach really sets Amica apart," agrees LA Palamar, Amica The Glebe's Community Relations Director. "Wellness plans are truly personalized, so you don't pay for what you don't need. We don't have high staff turnover, either, because our respected health care team have the time and tools to deliver dignified and professional care."
Residents consistently praise Amica's care, helpful service and friendly team members, too. As Ruth, a resident at Amica Lions Gate says, "The staff and the caregivers are so happy and generous with their smiles and loving kindness. I can't think of a better place to be."
Book a virtual or in-person tour to find out what it's like to enjoy living on your own terms in an elegant Amica residence with outstanding dining, amenities, activities, senior care and safety measures.