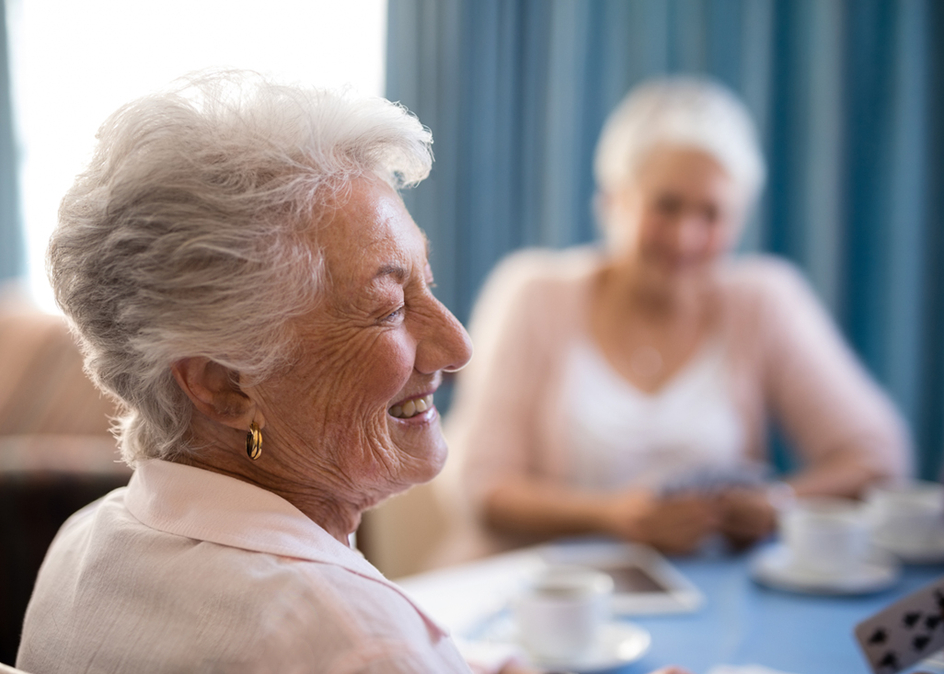 Is it time to consider senior living? It's a question that seniors and their loved ones often ask, especially if they're socializing less and less, struggling to make healthy meals at home or starting to experience falls. Indeed, these are all signs that you might be ready for retirement living, so you can connect with like-minded peers and access professional care when you need it.
It's typically a very positive change, says Jennifer McNeil, Amica's National Clinical Educator, who recently did an interview on Windsor's AM 800 radio station. "Retirement living offers a vibrant, engaging environment where seniors enjoy life. You have all these exceptional activities under one roof, right outside your door. At Amica, we're also very proud that you can have as little or as much senior care support as you need under one roof."
Curious to find out more? See whether these signs — shared by McNeil and Amica senior residents — resonate with you or your loved one.
Sign #1: You feel bored, lonely or isolated.
"It can be difficult for seniors to get to activities, or they may become less interested if they've lost a partner and are living alone," says McNeil. Yet social withdrawal can take a serious toll on your mental and physical health. Reconnecting with other seniors was a key benefit of moving to Amica for residents like Lynn, Bob and Joyce, as they shared in this article on why people move to senior living. Now their mind, body and spirits are buoyed by theme parties, fitness classes, wine tastings, day trips and other optional Amica activities customized to their interests.

If you're feeling disconnected and your family is concerned, but you're still nervous about moving, read our guide to senior living for answers to seniors' top questions about what retirement living offers and how it compares to homecare and long-term care, for instance.
Sign #2: You're too tired to cook and clean.
If sandwiches are keeping you going and you can't find the energy to do much more than wipe the counters, it may be time for a change. (Likewise if your family members are troubled by your empty fridge, dusty house or lack of clean laundry.)
"It can become more and more difficult for seniors to get groceries, do meal planning and keep up with routine housekeeping," says McNeil. If you can relate, you're probably a good candidate for senior living who will appreciate having laundry and cleaning taken care of, tasty meals and snacks prepared by Amica's Red Seal Chefs and trading yard work for more fulfilling pastimes like playing billiards in the pub, getting a massage in the spa or talking plotlines at book club.
Sign #3: You're worried about falling.
It's a valid concern. Falls — which often happen at home — are the leading cause of injury-related hospitalizations among Canadian seniors. (Changes in our health, muscle tone and balance put us more at risk for slips and tumbles as we age.) Our Home Safety Guide and Checklist can help you update your home to prevent injury, but it can be an extensive and expensive process. So choose a retirement home that's purpose-built with safety in mind, instead. From wide hallways to excellent lighting to supportive bathrooms, Amica residences are thoughtfully designed for your current and future care and mobility needs.
"A lot of people come to retirement living after a fall, and some are quite severe," says McNeil. Safety is just one consideration, though. Like many discerning seniors, you'll want to select a spot that also allows you to enjoy the freedom and lifestyle that you're used to, like Amica.
Sign #4: You don't want to inconvenience your family.

"A lot of seniors tell me that they don't want to be a burden on their adult kids, who are often busy working and managing their own household," says McNeil. Amica residents like Catherine and Florence revealed similar concerns in our article, 10 seniors share their reasons for moving to a retirement residence. All of them appreciate the social joys, convenience and amenities of senior living, while their loved ones value the 24/7 support, on-site nurses, emergency monitoring and attentive wellness staff that Amica provides.
Sign #5: You or your partner's health and care needs are changing.
You may be noticing a gradual shift where it's becoming a bit harder to get around, bathe and dress yourself, or you or your spouse may experience a healthcare emergency or diagnosis that necessitates more immediate support. Either way, it's smart to explore your senior care options and talk with your physician and loved ones about touring residences with Independent Living, Assisted Living and Memory Care, based on your current and future needs. Our guides to Senior Care Options In Ontario, Alberta and BC can help you discern the level and type of care that would benefit you most.
The way that Amica tailors its best-in-class professional care with wellness plans, a nurse on duty 24/7 and engaging activities to maximize your total well-being really sets Amica apart, says McNeil. "We offer premium amenities, excellent culinary services and a full continuum of care. That's huge for peace of mind, because you don't have to worry about moving and only go through this transition once."
Sign #6: You're ready for a good time.

You've worked hard over the years and deserve to sip champagne at a Nuit Blanche party, lighten your mental load at a meditation class or step out in style on an excursion to a local symphony or art gallery. These are the kinds of fun, optional activities that Amica residents enjoy, which are always changing and tailored to different interests and mobility levels. So what are you waiting for? Book a virtual or in-person tour today and find out what it's like to savour living on your own terms in an elegant Amica residence with outstanding dining, amenities, activities, senior care and safety measures.