Thanks to an innovative collaboration by residents and staff at Amica London, trips and falls have been reduced by 35% at the residence for seniors. This is an impressive achievement considering the statistics: Falls are not only the most common cause of injury among older Canadians, they're also one of the leading reasons for injury-related hospitalizations. Making everyday life safer for everyone helped earn a national award for the Amica resident and team member behind this important initiative.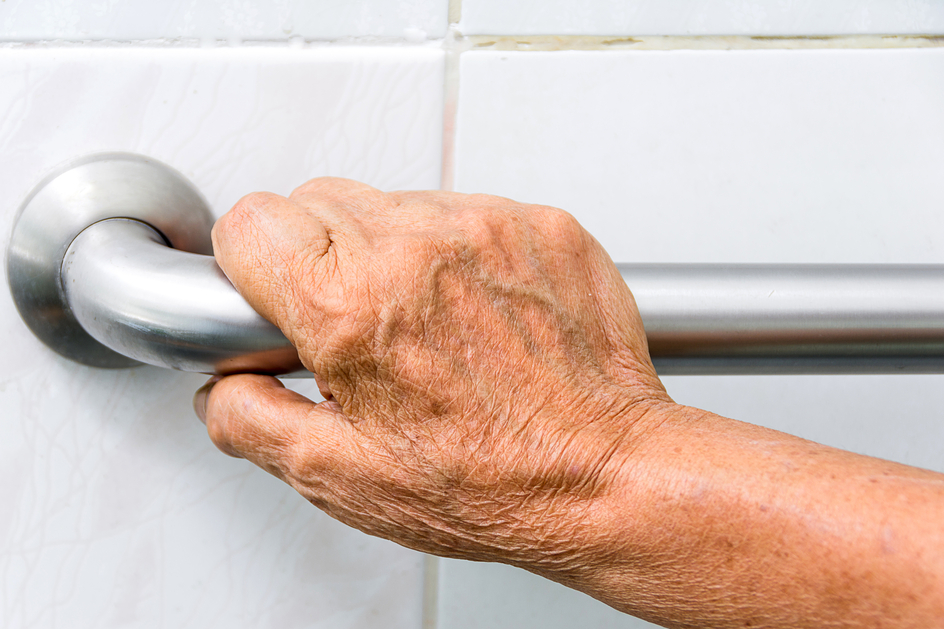 It all started at a meeting when a resident named Lorna asked how trips and falls could be reduced at the London seniors' residence. Kashtin Fitzsimmons, Manager of Quality Improvement for Amica, recognized Lorna's eagerness to identify areas of concern from a resident's perspective, so he paired her with an equally willing partner in Maintenance Coordinator Norbert Santos. With Lorna collecting residents' safety ideas and Santos taking action on their recommendations, the Resident Safety Committee was born.

One key area where the committee made improvements was the shower. Residents felt at risk of falling whenever they had to reach down to pull the faucet plunger. As a result, Norbert fashioned stoppers: now the plunger won't drop, eliminating the need for seniors to bend. "We were thrilled to hear that the number of falls has gone down, because that's our goal," Lorna said.

Another of the committee's success stories is the Walkers in Motion program. "Walkers in Motion is a program for residents, by residents. It's designed to help them use assistive devices to promote safety," says Fitzsimmons. Residents in the program learn how best to use walkers and canes while walking and in transition situations, such as in the washroom or entering and exiting the elevator. "These are devices that we assume residents are able to use, but they have told us that there is additional support needed," Fitzsimmons added.

The program was so successful at Amica London that steps are being taken to turn it into a national committee, with each Amica residence having members and identifying concerns. Lorna will visit other Amica residences to help them form their own committees.

To recognize their dedication and leadership, Amica honoured Santos and Lorna by presenting them with the inaugural Innovator of the Year Award. One of our passions at Amica is to constantly improve and grow, allowing residents and team members to live and perform at their best. We look forward to celebrating many more initiatives that show the importance of the pursuit of excellence by residents or staff.

Find out how residents are enjoying great amenities, activities, flexible dining and personalized service at Amica residences. Book a personal visit today.