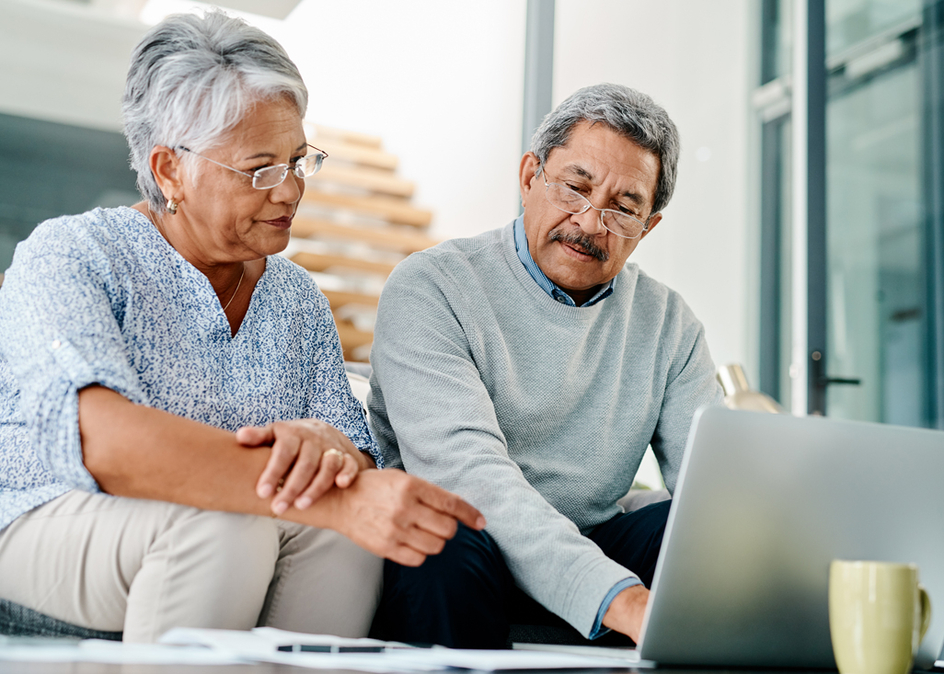 Are you or a loved one starting to think about the connection, senior care and engaging activities found in senior living? Perhaps you've seen Amica residents on social media enjoying safe holiday parties and visits to museums and you're wondering how to afford a private retirement residence. If so, you're smart to be thinking about your health care and lifestyle needs — current and future. With the right financial planning, you likely can afford Assisted Living. Understanding potential income sources, tax credits and more will help you clarify your financial picture and help you pay for Assisted Living at a retirement residence within your budget.
"When seniors hear the monthly cost of senior living, they sometimes wonder if they can afford this amount as an additional expense," says Warren MacKenzie, head of financial planning at Optimize Wealth Management and co-author of the New Rules of Retirement. "But when they factor in the savings from their current household expenses and consider the additional income that they'll have if they sell their home and invest the proceeds, they actually may be better off. They also have to remember that there's nothing wrong with using their capital to enjoy a comfortable retirement."
The only regret of one resident, who moved from a condo into Amica, is waiting as long as she did. "I didn't realize how lonely I was until I moved." Now she's organizing daily card games and exciting activities with friendly peers. "We're busy having fun and laughing together."
Paying for Assisted Living: Find out what you can afford
As we age, we're more likely to experience health conditions that require care. Do the math sooner rather than later to calculate how much you'll need to pay for Assisted Living or senior care that will allow you to live a full, connected life. That involves determining your current cost of living and income sources such as the Canada Pension Plan, Old Age Security, RRSPs, investments, insurance and company pensions, as well as potential income from renting or selling your home or cottage and investing the proceeds. You might find these resources helpful as you do the calculations:
"Many seniors delay moving to comfortable accommodations because they don't have a financial plan," says MacKenzie. He recommends meeting with an independent financial planner to clarify your goals and understand how your assets, capital and surplus capital can help you have a more enjoyable retirement
Tax credits for seniors in Assisted Living
Still wondering how to pay for Assisted Living? Talk to your financial planner about tax credits for seniors that can help offset the costs of Assisted Living or Memory Care, including the Age Amount, the Pension Income Amount, Medical Expenses and the Disability Tax Credit. The latter is applicable if senior care includes assistance with feeding, dressing, continence and dementia-related support.
Your financial plan should include a "decumulation strategy" that, among other things, outlines how to use tax credits as well as how to efficiently withdraw from registered and non-registered savings accounts to minimize income tax — the biggest expense for many seniors, says MacKenzie.
How much does Assisted Living cost?
The monthly cost of Assisted Living at private-pay retirement residences depends on a variety of factors, such as the location of the residence, the type and size of suite and the level of care you require. Unlike long-term care homes, private-pay retirement residences are not funded by the government but do comply with provincial safety regulations. Book a tour at the private retirement residences near you to compare costs and ask what services and amenities are included. At Amica, for instance, the monthly fee includes rent, maintenance, meals and snacks, housekeeping, gym membership, entertainment, a 24-hour emergency response pendant and much more.
You'll find more information in the following resources:
Feel good about investing in Assisted Living
Don't feel guilty about using your savings to enjoy a comfortable retirement lifestyle, adds Mackenzie. While compulsive saving is a hard habit to break, it's important to recognize when you have enough and should put your money towards your health and well-being. Furthermore, scrimping to enlarge your estate for your family can backfire and result in conflict and wasted money, as he notes in "Your retirement money: spend it or save for inheritance?"
Getting best-in-class care at Amica also prevents caregiver burnout, which means you can make the most of your time with loved ones.
Amica residents in Assisted Living and their loved ones appreciate the peace of mind that comes with 24/7 support, on-site nurses, emergency monitoring and certified wellness staff. Supported in daily living tasks such as dressing, bathing and medication monitoring, they're free to set their own schedule each day and take part in accessible fitness classes, excursions, culinary demonstrations, clubs, movie screenings, musical performances and dinner parties. So perhaps another question to ask yourself is, can you afford not to enjoy your retirement years?

Book a virtual or in-person tour to find out what it's like to enjoy living on your own terms in an elegant Amica residence with outstanding dining, amenities, activities, senior care and safety measures.