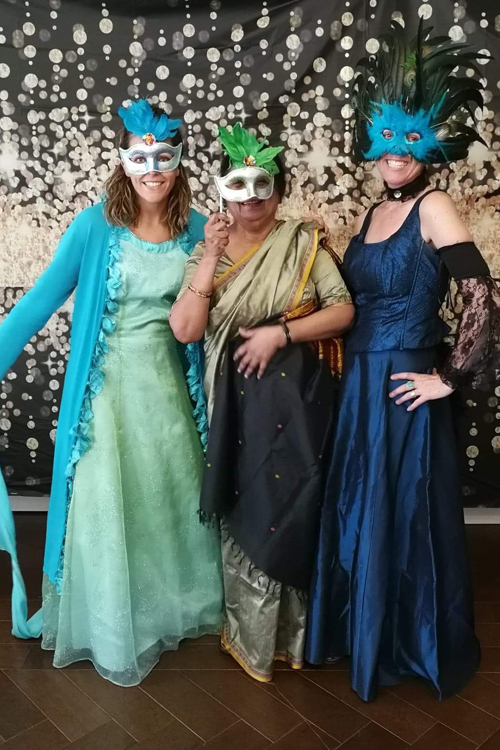 If you appreciate having a variety of interesting ways to stay social and engaged, ask to see our senior living activities calendar when you schedule a tour of an Amica residence. Amica residents are free to choose from an unparalleled selection of excellent amenities and inspiring activities for seniors that tap into their appetite for meaning, connection and good old-fashioned fun.
"I believe having a sense of purpose and involvement in the community is so important to our well-being," says Rhonda Bowman, Life Enrichment Coordinator (LEC) at Amica Stoney Creek. While many community programs were suspended during COVID-19, residents have continued enjoying a vibrant social life at Amica residences since we adjusted our recreational activities to keep everyone safe with extensive safety measures. (Please note that these photographs were taken at activities that took place prior to the pandemic.)
Organized by passionate team members, our activities for seniors are a highlight for residents who like staying connected in a way that supports their physical, social, creative, cognitive and emotional wellness. Amica's recreation programs for seniors include events, entertainment and excursions that keep residents laughing, learning, sharing and moving. Our Memory Care program includes meaningful activities for seniors living with Alzheimer's and other forms of dementia. "We recognize that activity programs for seniors need to meet the needs of the whole person and not just focus on one aspect of their life," says Ashley Sumler, Manager, Life Enrichment. Here's a sample of the most popular activities for Amica residents.
#1 Sharing wisdom on garden tours
Amica Somerset House residents especially loved a special tour of the formal gardens at Government House in Victoria, the official residence of the BC Lieutenant Governor: it was led by a fellow resident. In a Resident Masterclass, Eric shared his experiences tending to the Victorian Rose Garden — including meeting Queen Elizabeth II — as the first president of the Friends of Government House Gardens. He started with a digital presentation at the residence, followed by a live tour of the garden to see the roses. Eric was thrilled to share his knowledge and a piece of Victoria history with his neighbours, and they loved connecting with him in a new way. "Residents have fond memories of the Government House Garden, which is a very important destination in Victoria," says Claire Liaros, Life Enrichment Coordinator. "To know their fellow resident had such a vital role in the garden has made it even more special."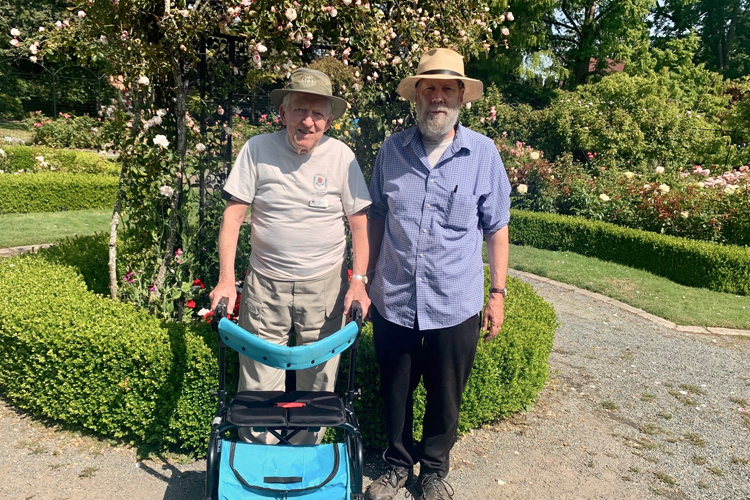 #2 Intergenerational visits
The median age at Amica On The Gorge shrinks whenever a local daycare owner brings children to visit the "grandmas and grandpas" in Memory Care. The visits are transformative and therapeutic whether the intergenerational group is singing songs, doing crafts, batting balloons or playing with the parachute. "The kids really bring out the playfulness in seniors, even in residents with dementia who are no longer able to communicate verbally," says LEC Anastasia Pearse. "Being around children brings them closer to who they are." Aged 1 to 5, the children bask in the attention and don't care if a resident can't speak or aim the balloon straight. Most visits end with the seniors watching or helping the children colour. "The residents feel like they're contributing, helping the kids have fun while also enjoying themselves. The sound of their little voices, their laughter, their love of play — it really contributes to a family feeling and brings back lovely smiles and memories."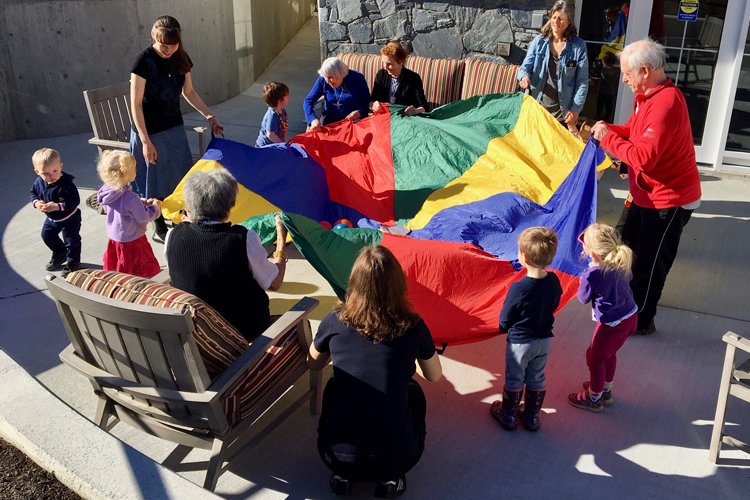 #3 Volunteering in the community
Amica residences regularly organize food or clothing drives to benefit those in need, including year-round activities to support marginalized seniors through the Amica Helping Hands Charity. When the local food bank was low on supplies, Amica Stoney Creek organized a Stuff the Bus event that fed our residents' appetite for giving back. Team members distributed flyers to let neighbours and business know which day we would be driving around to pick up non-perishable food donations; residents and their families also supported the drive. When the bus finished its rounds, residents sorted and delivered an estimated 1,000 pounds of food to the food bank. "We know we have a wonderful community but it was very encouraging to see everyone participating with our residents," says LEC Rhonda Bowman. "When we made the delivery, we saw that people who rely on the food bank were crying because of the generosity of the donations."
#4 Enriching art workshops
The walls at Amica Somerset House are decorated with paintings created by our talented resident artists, and this rotating gallery inspires many painting workshops for seniors. LEC Claire Liaros presents watercolour skill each week for beginners who wish to learn to paint or lapsed artists who want a refresher. "I see a sense of excitement in the residents because it gives them something to connect about together. Others are reconnecting with something they're passionate about and it gives them a sense of purpose to work towards a goal without any deadlines or pressure."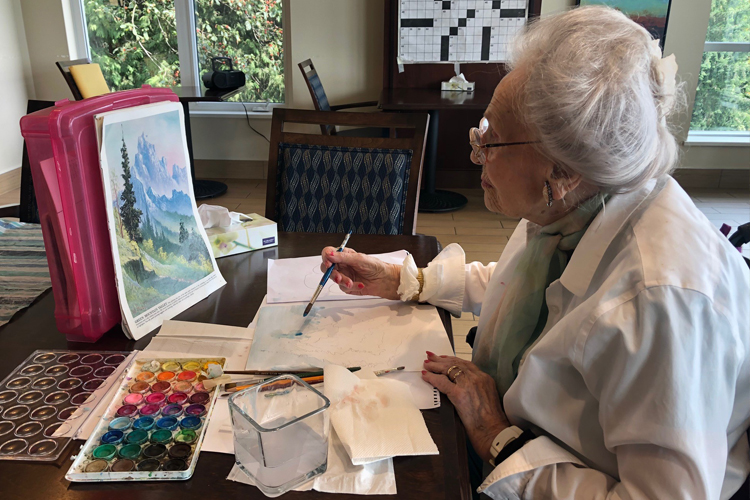 #5 Staying active and having fun with fitness classes
Seniors are more physically active than ever, and they find lots of ways to stay healthy at Amica. Each residence has its own unique offering of accessible amenities that may include an indoor pool, fitness centre, billiards, exercise classes, raised gardening beds, walking paths and more. You're always in good company, with residents and team members coming together to socialize and exercise in walking clubs, yoga classes, pool fitness and more. Individual residences organize fun challenges, too. Collectively, Amica Swan Lake residents and team members recently cycled 2,700 kilometres for Terry Fox using portable Cubii elliptical pedalling machines, for instance.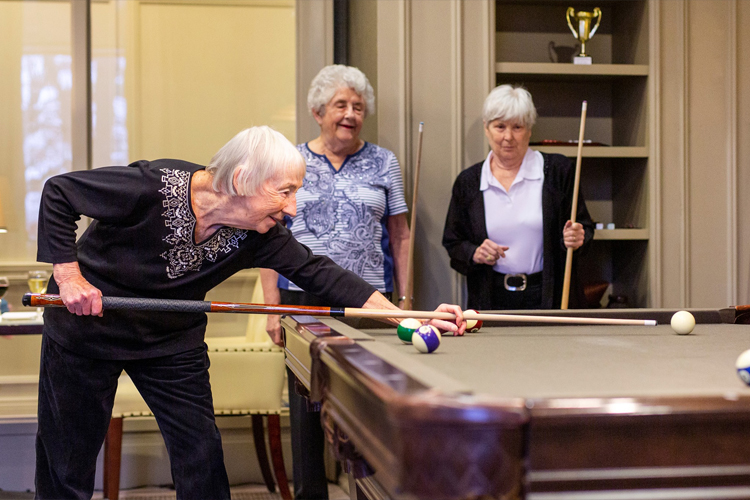 #6 Pet therapy & musical moments
Since socializing is so important for well-being and brain health, Amica residences are thoughtfully designed to bring people together in comfortable social spaces like lounges, games rooms and pubs, with activities for seniors that foster connection. While some residents bring their pets to live in their suites, we also get an enthusiastic turnout whenever we offer pet therapy with visiting animals, since dogs can bring out such positive emotions in seniors. Music appreciation presentations by a Brampton resident have been a huge success at Amica Peel Village.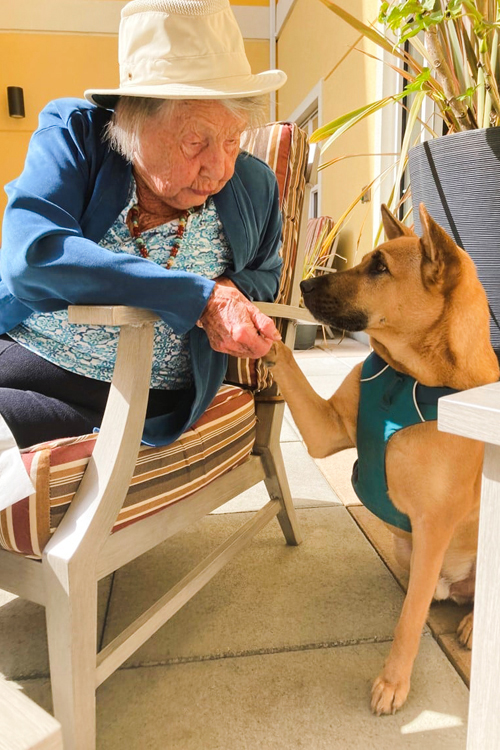 #7 Elegant and unique parties
Our residents love a great party, and our team members love hosting social events for seniors. Residents look forward to celebrating traditional holidays like Easter, Passover, Thanksgiving, Halloween, Christmas and New Year's along with birthdays, summer barbeques, picnics, garden parties, food truck festivals, casino nights, Roaring '20s parties and five-star culinary experiences created by Mark McEwan of Top Chef Canada. Amica Little Lake residents wore costumes and masks for a masquerade party complete with dinner, live entertainment and a photo booth. Tip: If you're considering moving to senior living, ask to attend a social event. Take the opportunity to talk to residents and staff about their favourite senior living activities and get a feel for the residence.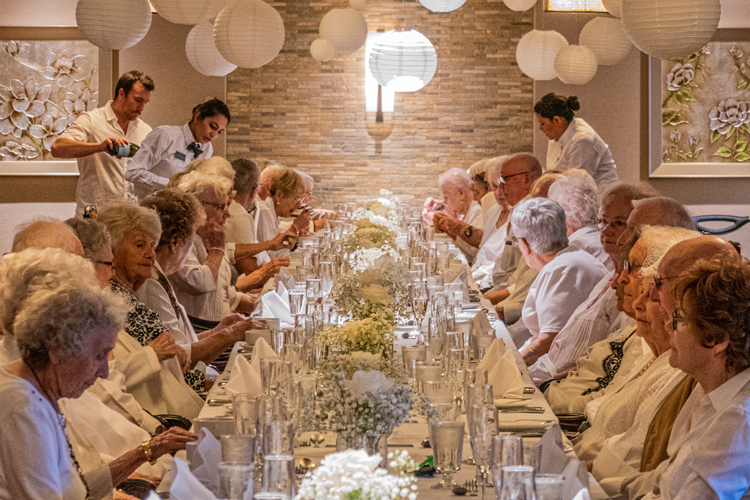 #8 Tech workshops
Seniors have never had more technology at their fingertips — and more questions about how to make the most of their computers, smartphones and tablets. Through innovative workshops, we've introduced curious residents to robotics, coding and smart devices like Google Home. An exciting partnership has residents attending regular tech workshops at their residences presented by Best Buy Canada's Geek Squad agents. Seniors are learning how to use their devices to keep in touch using email and texting, stay safe online, understand social media and other apps. One resident who was interested in birding learned how to use Instagram to enjoy photos of her favourite species. Said another, "In terms of increasing my experience with communication, it has changed my life. The more I communicate with my grandson, the better my life is."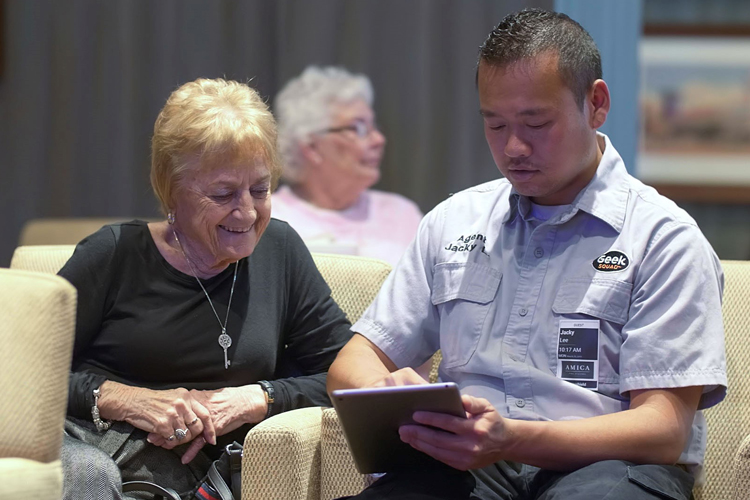 #9 Dream outings and birthday celebrations
Getting to know each resident is the foundation of our personalized service. When they let us in on their big dreams and goals, we're all in to help. Our team orchestrated a dream 100th birthday celebration for an Amica Whitby resident scoring the delighted resident his first Raptors game, including a visit from the mascot and a shoutout on the big screen. Another adventurous resident from Amica Little Lake wished to celebrate her birthday by doing EdgeWalk at the tip of the CN Tower — so we made it happen, and savoured her sense of pride and accomplishment.


Schedule a tour today to find out how residents are enjoying great amenities, activities, flexible dining and personalized service at Amica residences.