The small emergency response pendant worn by Amica residents is doing more than you think.

While alert pendants are wearable devices seniors can use to call for assistance, they are now being used to help team members see patterns to improve safety and provide more personalized and faster service — sometimes even before seniors request it.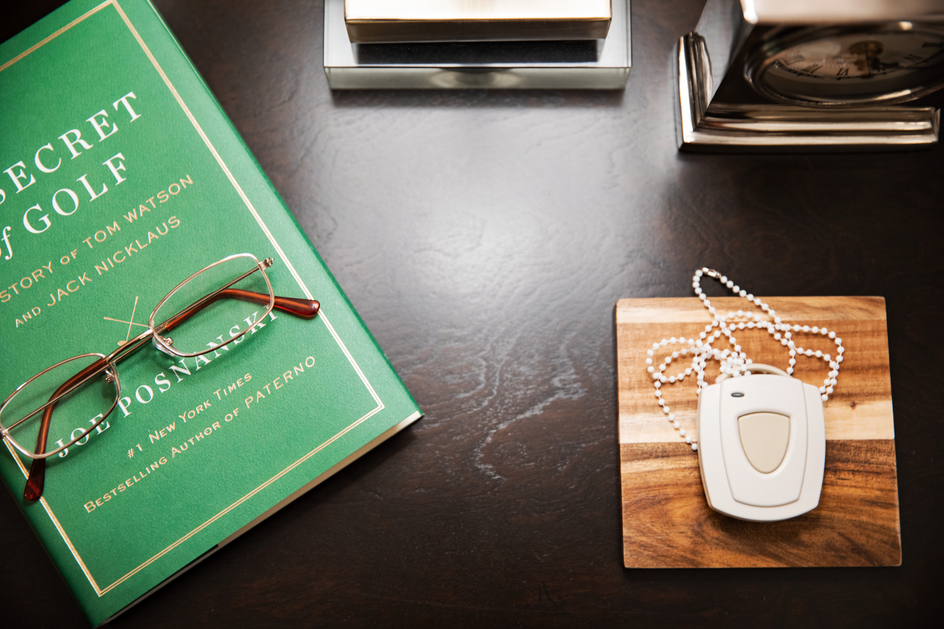 Normally, pendant software simply sends an alert indicating who pushed their button and at what time. In 2016, Amica commissioned a software data-analysis system to help maximize the benefits of the pendants. With Amica's unique system, called the Connect Dashboard, every call provides the wellness team with vital information including the resident's name, the time of the alert, when the call was answered and the nature of the request. The recorded data can be analyzed by staff looking for nationwide trends, patterns in a residence or tendencies with a single resident. Since the software was launched, Amica has helped reduce falls by residents, lowered the response times for e-calls and taken other safety measures to bring increased peace of mind to residents and their families.

One resident was pressing her call button daily between 3:45 p.m. and 4:10 p.m. She wanted assistance changing into her dinner outfit. To ease her in this daily chore, a team member simply began arriving at her suite to help her dress at 3:45 p.m. each day, eliminating her need to even ask for assistance.

At another residence, the software revealed an unusually high number of seniors with low vision. After the wellness team decided to offer complimentary eyeglass cleaning during meals, they saw an immediate reduction in falls at the residence.

The resident safety committee at Amica London used the software data in their mission to improve safety. When the data showed that e-calls related to bathroom falls were most likely to lead to serious injury, the committee zeroed in on the shower plungers and created stoppers, eliminating the need to bend over. The results were significant: the rate of injury from bathroom falls dropped from 70% to 38%.

Another important improvement is the reduced e-call wait time. A 2017 survey by Vigil Health Solutions found that out of 500 communities, the average response time for a pendant call was 8 minutes. Nationwide, regardless of why they are calling, Amica residents can expect a team member to be at their side in less than four minutes. Residences receive about 85 calls per day on average. Since Amica started using the software, the average response time is 3 minutes and 20 seconds — a huge comfort to our residents and their families.

Find out how residents are enjoying great amenities, activities, flexible dining and personalized service at Amica residences. Book a personal visit today.