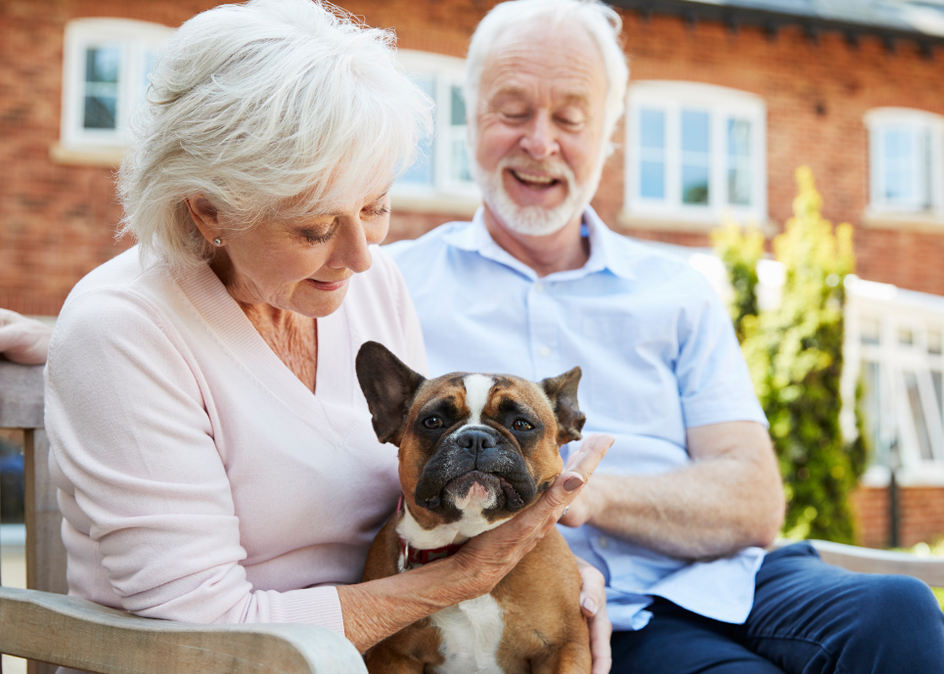 You probably clearly told a real estate agent what you most wanted in a home or condo. But do you know exactly what you're looking for as you research and tour senior living options for yourself or your loved one? General information about the services and facilities at seniors' residences — like suite sizes, meals, amenities and care options — is typically available online. However, it helps to think about related issues that are important to you and the specific answers you want to take away from a tour — like pet policies, how dietary preferences are handled, and what kinds of social activities are offered for a range of mobilities. Preparing a list of your top priorities can ensure you're getting the most accurate information when you visit a retirement residence.
To get started, browse these six important considerations to look for in a senior living community
1. Suites: During a tour, ask to see a model suite similar to what you would be living in. This will give you insight into the level of privacy and storage space you'll have, what unit sizes and layouts are available, and how accessible the space is. Seeing a similar unit helps you visualize how the suite will accommodate your lifestyle.
At Amica, luxurious suites allow you to live comfortably with your favourite things, all in the privacy of your own space. Amica suites are architecturally designed to combine elegant decor with accessibility. If your health changes, you'll be able to have the support you need in the comfort of your suite. You can click Suites on an Amica residence you're considering to see the different suite sizes and types available. Here's a detailed downloadable list of questions to ask on a tour.
2. Meals: As you tour a residence's dining areas, ask to see a menu: do the choices sound appetizing? Are there options you'd enjoy eating? Would you look forward to meals? How does the culinary team accommodate dietary restrictions or health concerns?
At Amica, every residence has a culinary team led by a Red-Seal chef. Meals are prepared in-house with fresh, local and seasonal ingredients to make it easy for you to enjoy eating delicious healthy meals that take your health and preferences into account. Here's an article that debunks common myths about food in retirement living.
3. Care: Before visiting a residence, work with your doctor: find out what specific care to ask about and any health conditions to mention so you can feel comfortable that you or your loved one will be taken care of the way you like.
If you need care at Amica, you'll have a choice of Assisted Living (or Long-Term Care in BC) and Memory Care, which all include professional, personalized care to ensure your specific health needs are met. Care is provided on your schedule and on your terms.
4. Amenities: When you're not dining or in your suite, what else is there to do? Find out what other common areas are available and how they're used. Do they have amenities that support your favourite hobbies and activities, such as a swimming pool, hair salon, landscaped gardens and terraces, a games room, billiards, fitness centre, a library, fireplace, walking paths, etc.?
At Amica, you get access to all of those and other amenities, such as a craft kitchen for those that love to cook and bake or watch cooking demonstrations by Amica chefs. Every residence is designed with unique recreational spaces designed to bring people together.
5. Social activities: Spending time doing things you love is one of the keys to a fulfilling life, so ask about what activities are offered and how often they are scheduled. If you have specific hobbies and interests, clarify that you can do those at your leisure as well.
At Amica, you'll have a wide choice of social activities and clubs available every day — including more inspiring choices than you'll find at other residences. Whether you love to garden, stay active, knit, play chess, volunteer or discuss current events, you'll have plenty of opportunities to explore your passions with others who share them.
6. Pet policy: This is going to differ at each residence, so inquire about their pet policy if you can't imagine living without your furry companion. Ask about pet-safe zones, if grooming services are offered and if other residents have pets as well.
At Amica, we invite residents to bring their furry friends to live with them because we know pets are important to you (and great for seniors in general!). We will work with you and your loved one to ensure they get the social time, care and love they need.
Book a virtual or in-person tour to find out what it's like to enjoy living on your own terms in an elegant Amica residence with outstanding dining, amenities, activities, senior care and safety measures.