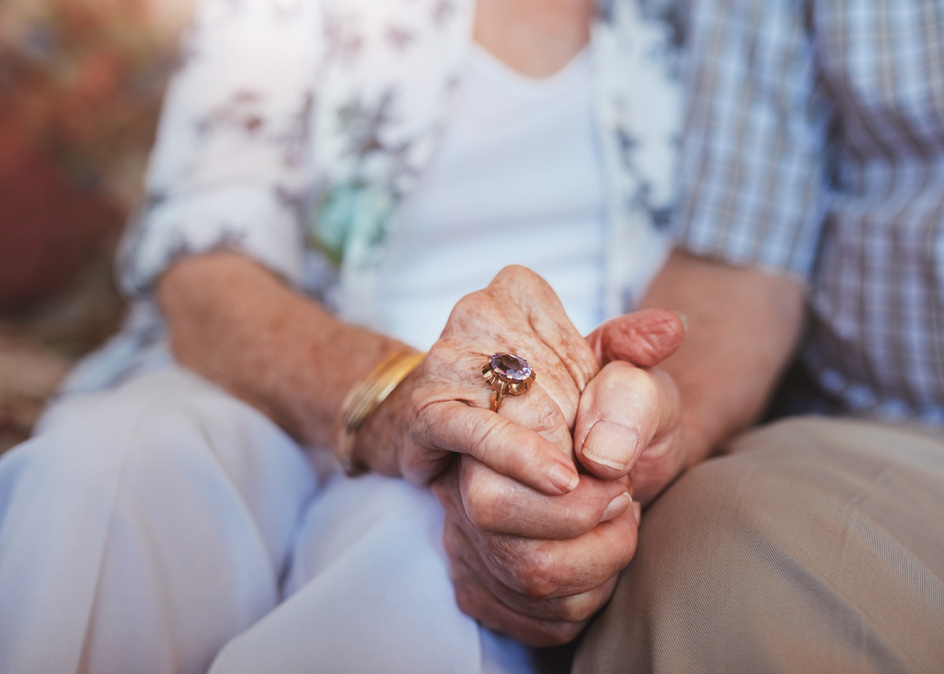 When your loved one is living with Alzheimer's disease or another type of dementia, it's normal to want to care for them at home for as long as possible. Over time, however, you may start to question how long you can juggle the evolving needs of your loved one while also taking care of yourself and your household. Many loving spouses end up feeling stressed, frustrated and exhausted — all signs of caregiver burnout. You might also be putting pressure on yourself to keep doing it all without realizing that premium senior living offers more safety, enrichment and professional care for your spouse as well as support for you. Use these step-by-step tips to find dementia care that offers a great lifestyle, safety and activities that empower seniors living with Alzheimer's and cognitive challenges, like Amica's best-in-class Memory Care.

"Spouses experience a range of emotions when moving their partner into a retirement residence: from guilt, sadness and loss to sometimes, relief," says Ashley Lostritto, a Regional Director of Wellness at Amica. "It does not diminish the integral role that you have in your loved one's life. We support you in meeting their needs so that you can focus on spending quality time together and creating memories."
Understand the available dementia care options

Before you begin researching and touring local retirement residences or long-term care facilities with dementia care, learn about how Alzheimer's and other forms of dementia progress and the senior care options available in your region. Bookmark this page and read the following resources:
1. Start the conversation about dementia care sooner rather than later

While your spouse has capacity, discuss things like power of attorney for finance and personal care, and talk about the advantages of senior living, such as getting care and not having to cook. It's important that they feel involved in future decisions. You'll also want to consider your own retirement living desires. If you and your spouse want to stay together, for instance, you may want to opt for an Amica residence that offers Memory Care, Independent Living and Assisted Living options, all under one roof. That allows couples to live in the same residence and enjoy a premium lifestyle, while having their unique care needs and preferences met.
2. Consider the quality of care

Talk with your family and your spouse's healthcare provider about the types of supports and safety provisions that your husband or wife will need and compare that to what's offered at local residences. Some residences may have minimal or junior staff. At Amica, Memory Care residents enjoy a personalized wellness plan, support with daily living assistance from professionally certified team members, as well as 24/7 on-site nurses and emergency monitoring.

"Our team members are trained to provide specialized care for individuals experiencing cognitive aging or dementia," says Lostritto. "All new team members participate in immersive training that enables them to experience the world through the eyes of an individual living with dementia. This infuses a deeply rooted level of understanding, compassion and connectedness to our residents."
3. Know what to look for when touring residences with Memory Care

Touring different senior living residences will give you important insights to help you find the right fit for your spouse. Lostritto recommends surveying each environment to assess:
Are team members engaging with residents?
Are residents engaged with team members, other residents, activities and with their environment?
Explore the environment using your senses. Senses connect us with the world around us and can elicit memories and feelings.

Sight (visual) – is the environment filled with light, vibrant colours, artwork, pictures of places, people, animals and life?
Smell (olfactory) – are there pleasant aromas, such as the smell of freshly baked bread or calming essential oils?
Taste (gustatory) – are residents offered comfort food or a variety of dishes with flavours and spices they enjoy?
Hearing (auditory) – is there conversation, music, singing, laughter or sounds of nature?
Touch (tactile) – are there different textures and objects to add cosiness and interest to each space?

Are there solo and group activities that promote meaningful engagement and occupation?
Does it feel like home?
Discover even more essential things to investigate in these resources: Questions to ask on a Memory Care tour, Ask this essential question when touring an assisted living residence and Top 25 questions: What to ask on a retirement residence tour.
4. Ask about activities for seniors with dementia

While your spouse may feel comfortable living at home, they may also be slowly declining without appropriate therapeutic activities and social interaction that can support cognitive enhancement, says Lostritto. When you're researching residences, lean toward those that offer cognitive and sensory stimulation and supported group activities.
Memory Care at Amica offers safe and enriching daily activities that give seniors with dementia purpose and joy, from music therapy and pet therapy to creative workshops like scrapbooking.

"Living with others at a similar cognitive stage promotes a sense of emotional safety and belonging," adds Lostritto. "Our residents build meaningful connections and friendships with one another and our team members through conversation, dining and engagement."
5. Prioritize what makes you and your spouse happy

You and your loved one can still enjoy outstanding dining, fun outings and beautiful surroundings in a senior living residence with Memory Care. Amica residences feel like an elegant yet comfortable home yet offer dedicated Memory Care floors and outdoor spaces with thoughtful design features to enhance safety, wayfinding and comfort. Residents also appreciate choosing from the exceptional daily menu options prepared by Red Seal-certified chefs.

"We use our discovery process to get to know each individual resident and their story – their history, likes, dislikes, preferences and aspirations. We learn about meaningful moments in their life and what is important to them, so that we can support them in continuing to live their best life," says Lostritto.

Researching and finding the right Memory Care for your spouse can take time and effort, but the rewards are worth it when you find a safe and enriching residence that makes every day special.

Book a virtual or in-person tour to find out what it's like to enjoy living on your own terms in an elegant Amica residence with outstanding dining, amenities, activities, senior care and safety measures.